Import your bank account and transactions to track your income and expenses. See what your growth rate is as a company and run your reports such as profit and loss. You can even integrate our accounting module with QuickBooks and Xero to easily import your history. Share this:Click to share on Facebook (Opens in new window)Click to share on LinkedIn (Opens in new window)Click to share on Twitter (Opens in new window)Click to share on Reddit (Opens in new window)Like this:Like Loading...
Try SWELLEnterprise Free For 14 Days. No Credit Card Required.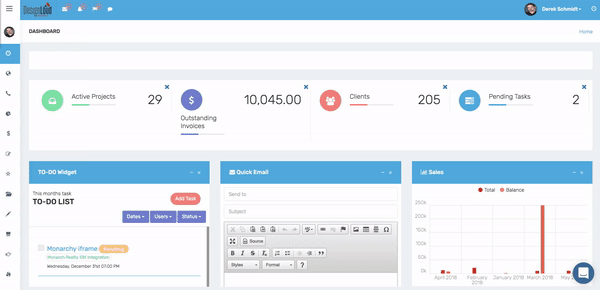 Basic accounting tasks should not be such a headache.
We make it easy for you to set up your accounting in SWELL and track your expenses, vendors and transactions.
Securely connect with your bank in a few clicks to import your transactions, real-time balance, spending categories and more.
Sync our accounting module with Quickbooks and Xero for a constant two-way sync.
Easily see an overview of your expenses, spending habits and more.
Like What You See, Organize Your Accounting With SWELL
Let us know what you need to make your business run smoothly. SWELLEnterprise is fully customizable!