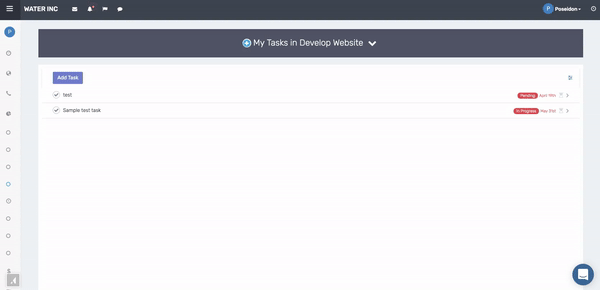 Communicating with your team just got easier. If you're like us, you want answers fast. Team Chat allows you to get rid of messy email threads. Get clarity and get collaborating.
SWELLEnterprise was created to give you all the tools you need to run your business under one roof. Sure, there are other chat programs out there. But do you want to risk missing time-sensitive messages because you weren't on the right one?
Create Channels
You have multiple projects running at the same time. Channels provide employees with a space to talk about a single project, topic, or issue without interruption.
Channels are private group chats to help you get in touch with one or more employees. The Chatroom presents you with a feed of all the channels you're involved with.
Are you involved with every aspect of your business? No problem! Search for keywords to find the conversation you need.
How Team Chat Works
It's simple. All you need to do is:
Click "Create New Channel."
Give it a Title, such as the name of a project.
Invite employees.
Chat!
Keep Up With The Conversation
SWELLEnterprise CRM is an all-in-one system. It's cloud-based and mobile responsive so you'll never miss a beat. You can receive Team Chat notifications and respond to messages on your smartphone, tablet, laptop, or desktop. Best of all, it's data encrypted for optimal security.
Need more out of Team Chat? Let us know what you'd like to see SWELLEnterprise do. We're fully customizable.