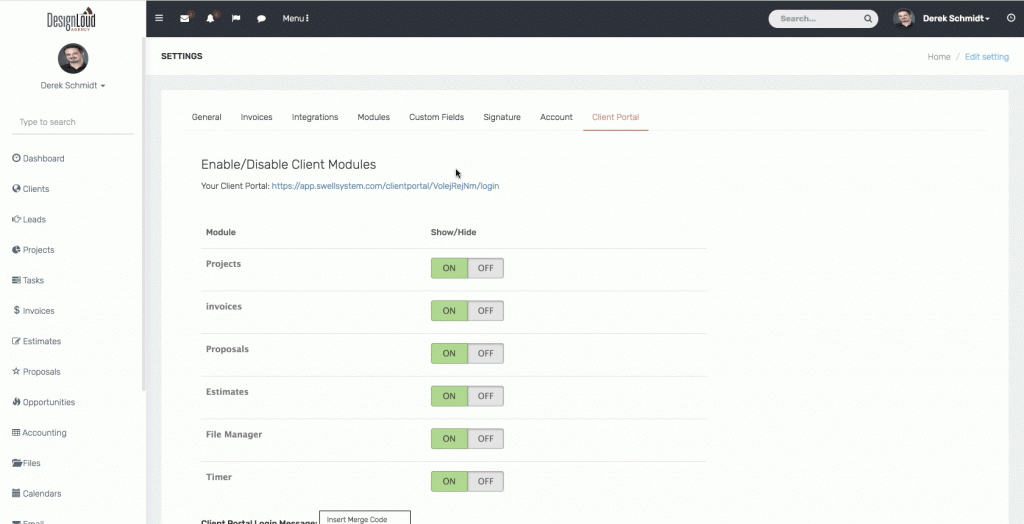 Customizable client portal that make it easy for your clients to access their information.
Having a centralized location for your clients to find all of their important information is a must. With SWELLEnterprise, you choose what your clients have access to and you can easily allow them to view that latest updates on their project or simply pay for an invoice.
With the client portal, you can also:
Customizable login and welcome screens.
Create personalized messaging using merge tags, images and links to your other networks.
Allow clients to easily pay invoices, accept estimates, sign proposals, view project or task statuses, see your tracked time and upload documents.
Choose what features they see from your company settings.
Embed your scheduling link so they can schedule an appointment with you from the dashboard.
Start interacting with your clients today!
Let us know what you need to make your business run smoothly. SWELLEnterprise is fully customizable!