Just about anything in SWELLEnterprise can have a template which will allow you to rapidly speed up the process in creating things like emails, projects, tasks, newsletter campaigns and more. Share this:Click to share on Facebook (Opens in new window)Click to share on LinkedIn (Opens in new window)Click to share on Twitter (Opens in new window)Click to share on Reddit (Opens in new window)Like this:Like Loading...
Try SWELLEnterprise Free For 14 Days. No Credit Card Required.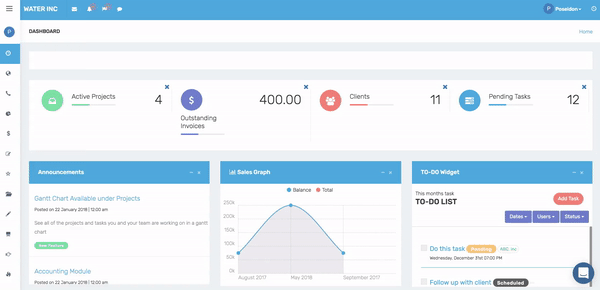 Are you tired of creating the same thing over and over?
With SWELLEnterprise you can easily create a template from just about anything. This way you can quickly create that recurring project or task or welcome your new customers with your onboarding email.
Here are a few ways you can use templates:
Create templates from emails such as onboarding emails, customer service emails and more
Spin off new projects from a template that has pre-defined tasks and details so you can delegate to your team
Proposals can be created through drag and drop but you can save your proposals as a template to easily reuse later
Newsletter campaigns can also be created by drag and drop and saved as a template to speed up your email marketing outreach.