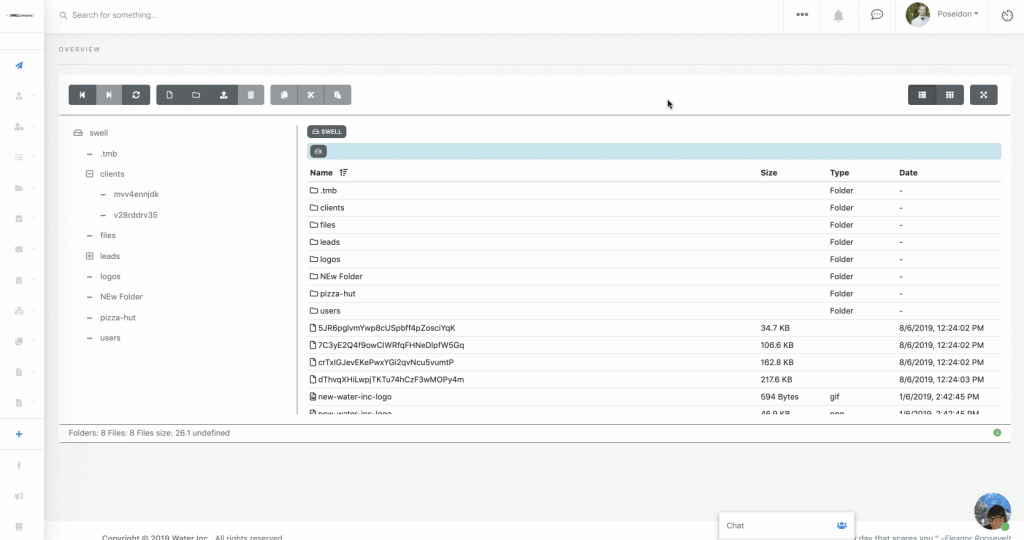 Let Our Automated File Manager Keep Everything in Place
Never worry about organizing your files again. SWELLEnterprise makes filing a breeze with an all-in-one cloud-based system. Access any document, image, audio, or video file from your desktop, laptop, tablet, or mobile phone, at any time.
Make collaboration easier. Give employees access to the files they need, when they need them. No more long email threads or confusion.
Your Business, All In One Place
With SWELLEnterprise's File Manager, you can:
Create folders with special permissions.

Assign access to files and folder.

Search for files in the search bar.

Open files from the app.

Sort files by name, date, and more.

Create a new text file within the file manager.

Preview files in the app before you open them.

Upload/Download files in bulk.

Archive files.
Share this with a friend: