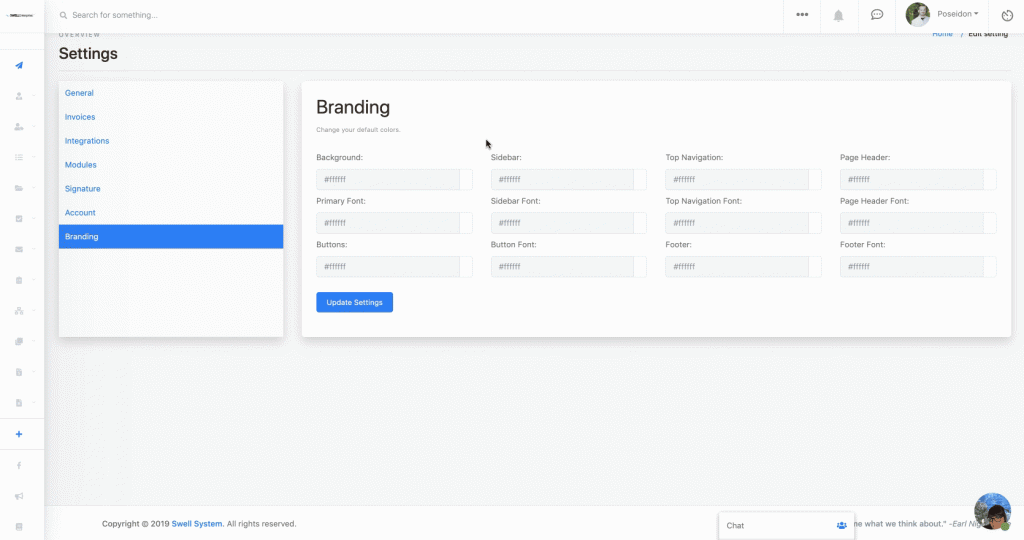 Brand SWELLEnterprise's interface your way.
SWELLEnterprise lets you customize the interface to match your brand.
No soulless templates with us.
With easy to use editing tools, you can ensure that the SWELLEnterprise interface clicks with your brand colors and guidelines.
Make every part of your business feel uniquely yours with SWELLEnterprise.

Share this with a friend: