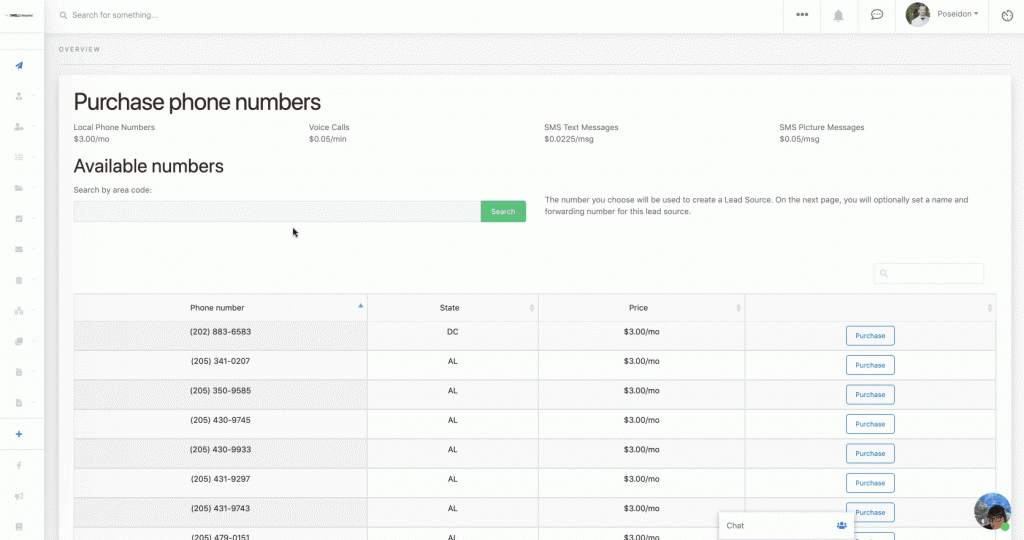 What if you could have your sales team rapidly call clients or leads from your browser?
You can have as many phone numbers from any area code you like to call, receive or send SMS text messages.

Optionally record phone calls and attach them to clients, leads or projects

Setup call forwarding to have calls from your new customized number transfered to your mobile phone or main office line.

When you setup your phone number you can also utilize our SMS text message marketing features to send SMS messages to your subscribers, clients and contacts lists.
Share this with a friend: