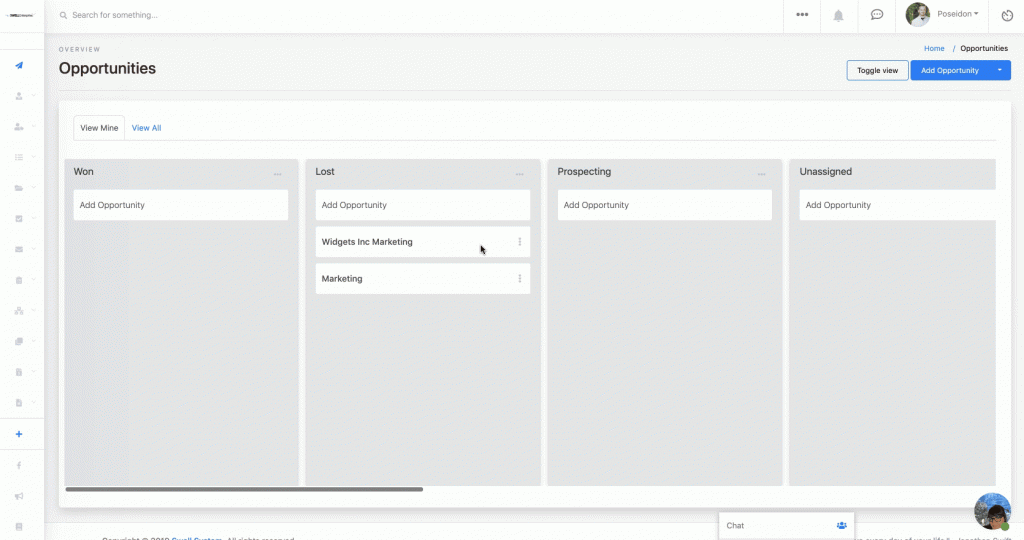 Get a Bird's Eye View
How It Works
In this case, you would create a new opportunity in SWELLEnterprise. You would:
Title the opportunity "Social Media."

Attach it to the client.

Assign users to the task, such as your social media specialist and salesperson.

Describe the opportunity.

E.G. "Client interested in social media after the website is completed."

Select the status: Won, Lost, or Prospecting.

Assign a value to the potential sale.

Set the start date and deadline.

Add notes as needed.
Share this with a friend: