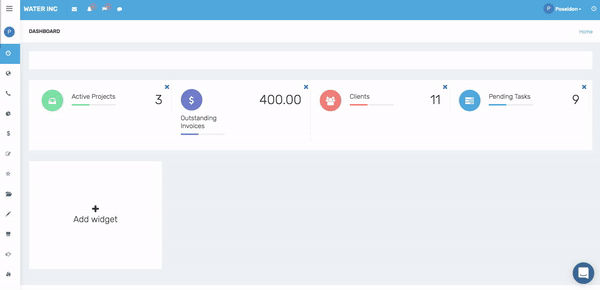 SWELLEnterprise insists on being ahead of industry standard. We want to put all your business operations under one roof. That's why we're moving you to the cloud.
We give you access to your business 24/7, wherever you go. Because SWELLEnterprise is cloud-based, you can log in from your smartphone, tablet, laptop, or desktop.
What is a Cloud-Based Application?
In the past, you might download CRM software directly onto your hard drive. It would only be accessible on that hardware.
Today, you can use the same kind of applications wherever you go because they are internet based.
You probably use cloud computing more than you think. Have you ever updated your Facebook status, sent a Tweet, or checked your email from mobile? If you use Google Drive, Calendar, or Mail, you're already in the cloud.
The Benefits of a Cloud-Based CRM
Cloud-based applications increase efficiency and flexibility. You're no longer tied to your desk, and you can check on your business, finances, employees, and customer relations at a moment's notice.
SWELLEnterprise is designed to be fully scalable. Using cloud-based software is perfect for growing businesses like yours because you can easily scale your cloud capacity up or down. You don't need to waste funds on changing bandwidth.
SWELLEnterprise is safe and secure in the cloud. That means your business is safe, too. In case there is a disaster or malfunction with your hardware, you can rest assured that your business information is secured and encrypted in the cloud.
Cloud-based applications increase collaboration and productivity. Employees can ask questions and deliver answers instantly. With features like Work Room and Team Chat, communication is just a click or tap away.
Not Convinced? Contact Us For More Information Today!