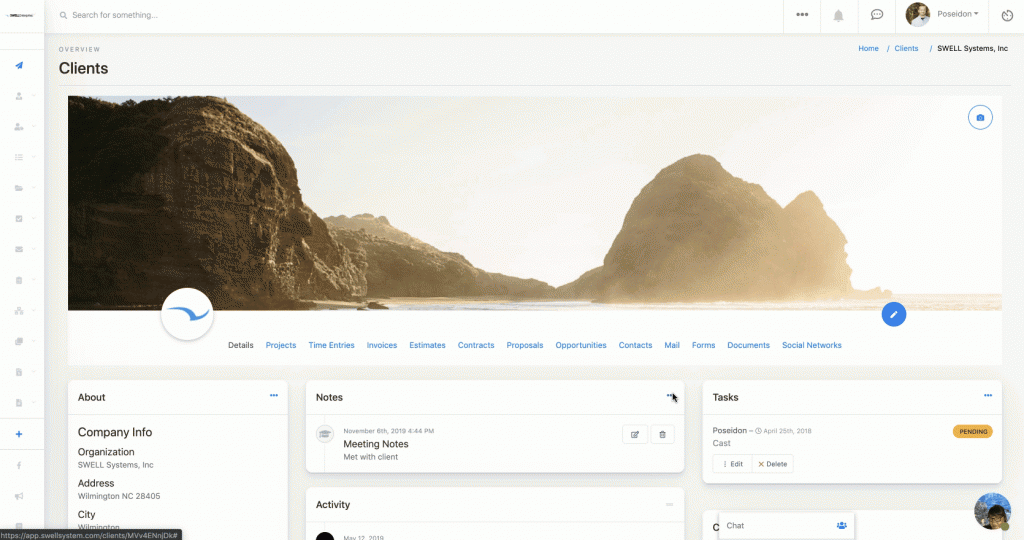 At SWELLEnterprise, we understand that keeping your business organized is extremely important – and difficult.
Is your desk covered in miscellaneous scrap paper with phone numbers, addresses, and names messily written on them? If so, it's time you take note of SWELLEnterprise.
Paper Is A Thing Of The Past
Our notes feature easy to use. Start by clicking "Add New Note." You can then select the client you wish to associate with the note and give the note a title. The title will help you find your note again quickly, unlike sorting through a stack of papers and sticky notes.
Write your note and save it. You can choose to view notes by client or date, search for the title, or view all your notes at once for easy cleanup.
Accessible Anywhere, Anytime
Cut out the clutter. SWELLEnterprise is a cloud-based all-in-one enterprise CRM. This means you can create, edit, and view notes from your smartphone, tablet, laptop, or desktop.
On your way to a client meeting? Pick up right where you left off.
Want Even More From Notes?
SWELLEnterprise is built with your best interests in mind. If you need more functionality from your Notes, let us know! SWELLEnterprise is a fully customizable all-in-one enterprise CRM.
It can be easy to get distracted and take your eyes off of the ball when you're trying to work in a busy office environment. We all know how frustrating it is to realize that we have missed important information or deadlines later down the line. Make sure that doesn't happen to you by keeping detailed notes that you can access anytime, anywhere.  SWELLEnterprise understands that keeping your business organized is extremely important, so we offer Notes as a free feature on our CRM software. Get your staff on board with their obligation by using SWELLEnterprise's Notes feature!
Share this with a friend: