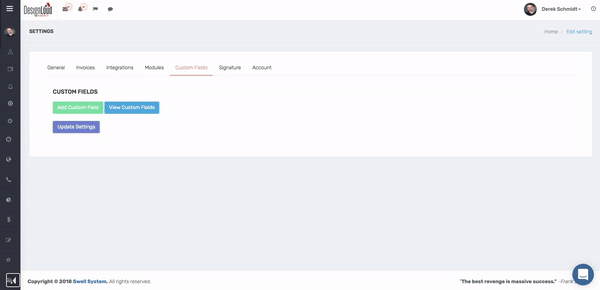 Sometimes you just want to capture information specific to your business.
We make it easy for you to create custom fields without limits and attach them to anything in SWELL.
Just about anything can have a custom field.
Custom fields can include checkboxes, text fields, date pickers and more.
Choose whether or not you would like to make your custom fields required.
Preview your custom fields before setting them live for your team to use.
Like What You See, Sign Up Today!
Let us know what you need to make your business run smoothly. SWELLEnterprise is fully customizable!