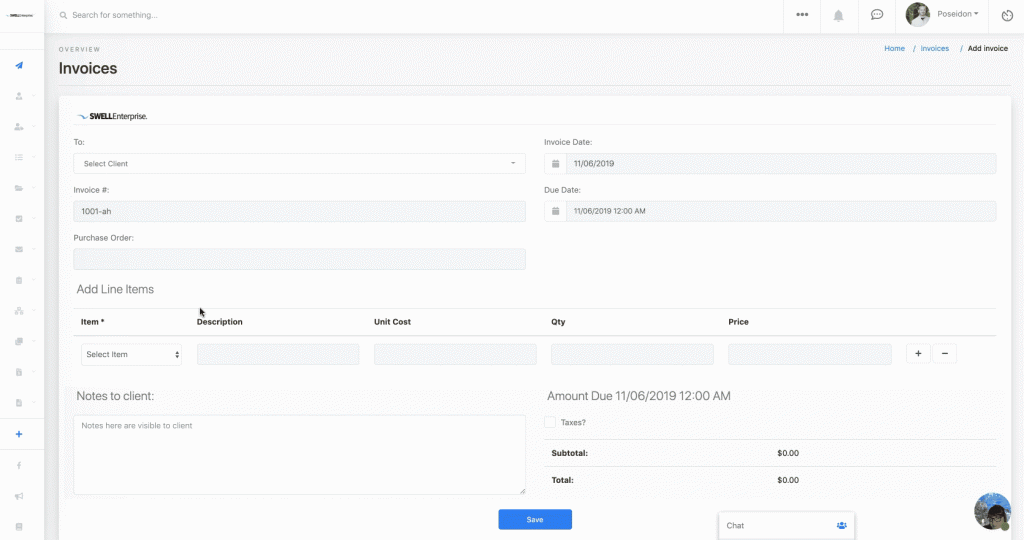 Invoicing Made Easy
All you have to do is select the contact, enter the product or service, unit cost, and quantity, and let Swell do the rest. Leave no room for human error while sending clean, professional invoices every time.
Invoices Tool Features
Our invoices tool was created to make your life as easy as possible. Here's what you can do:
Calculate total costs including tax.

Send invoices directly from the app on desktop, mobile, tablet, or laptop.

View a history of invoices by date, client, line item, or amount.

Download invoices as PDFs.

Brand your invoices with your professional logo.

Track invoices to see if they've been viewed by the client.

Record payments.

Have all the necessary documentation ready and available for tax season.

Store your invoices all in one place.

Track hourly billed expenses and tasks.

Automatically resend invoices so you get paid faster.
Share this with a friend: