Build out workflow automations to automate essentially any part of your company's workflow. Based on the logic of "if this, then do that" scenarios, you can customize and automate just about anything. Share this:Click to share on Facebook (Opens in new window)Click to share on LinkedIn (Opens in new window)Click to share on Twitter (Opens in new window)Click to share on Reddit (Opens in new window)Like this:Like Loading...
Try SWELLEnterprise Free For 14 Days. No Credit Card Required.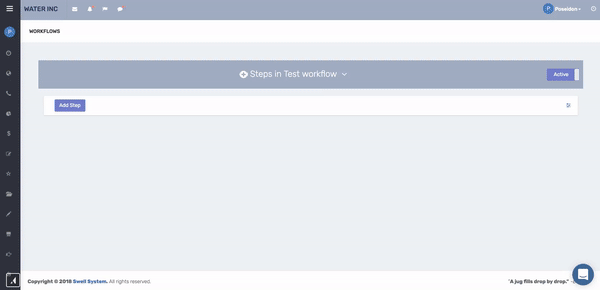 When it comes to getting back to the things you love, automation is key.
We have built our workflow automation tool to help you build workflows for just about anything in SWELL.  Imagine creating several "if this, then that" scenarios to fully automate your business.
Some examples may include:
When an invoice is paid, create a project and tasks from the invoice line items.
When a proposal or estimate is accepted, automatically create an invoice.
When a project or task is marked as "complete", send email to the client.
That's just scratching the surface.
Like What You See, Sign Up Today!
Let us know what you need to make your business run smoothly. SWELLEnterprise is fully customizable!