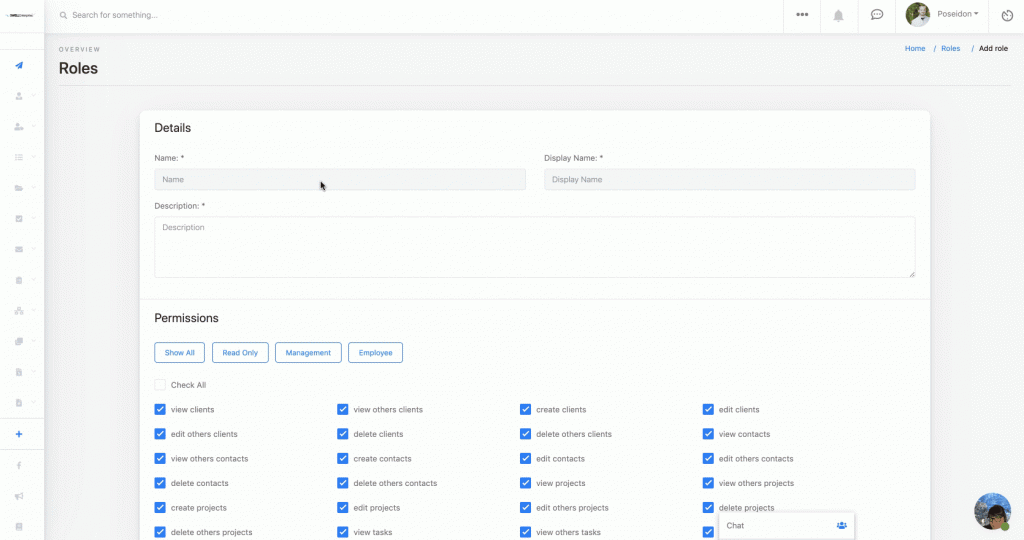 You Have Complete Control Over Your Business
Assign roles, grant permissions, keep your employees organized, and do it all from the app.
How It Works
Users refer to all the people who are on your company account within the SWELLEnterprise app. You can assign them to these preset roles:
Administrator – Can add/remove users and add/remove permissions.

Management – Can view others info and their own but cannot do company actions.

Employees – Can access their own resources and resources assigned to them.
You can also create new roles with unique permissions. To create a new role, simply add a title and description, then check or uncheck permissions as needed.
Share this with a friend: