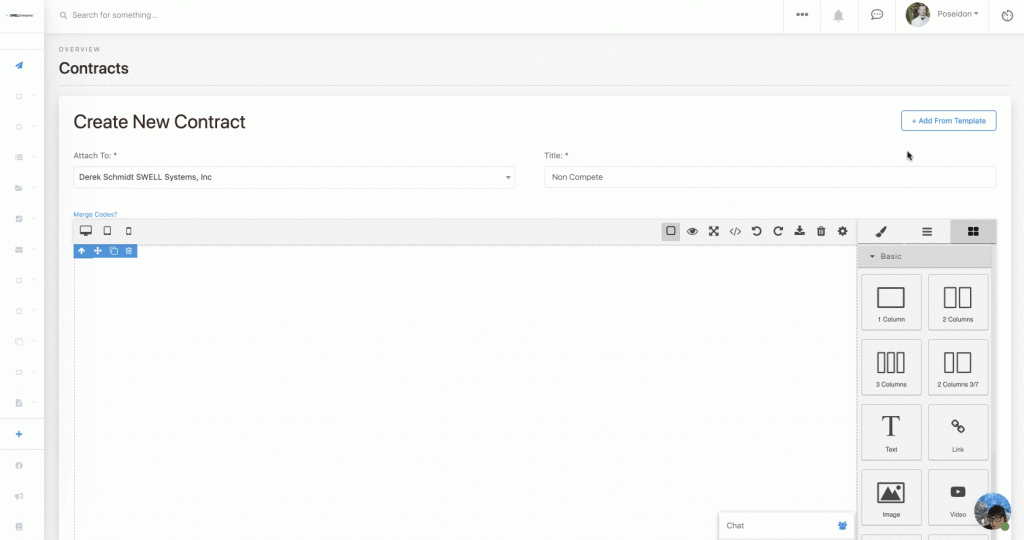 The future of contracts starts here.
Never again will you have to fax over contracts or print out long legal documents that you'll need to file in dusty cabinets.
SWELLEnterprise allows you to bring your contracts into the digital age.
Allow clients, leads, and contacts to sign legally binding documents, without all the hassle of yesteryear.
Simple drag and drop to build contracts easily – no more spending hours with Word or Excel.
Create templates for future use or choose from SWELLEnterprise's vast library of ready-made templates to speed up the creation process.
Go digital with your contracts. Make tedium and dusty filing a thing of the past, today.

Share this with a friend: