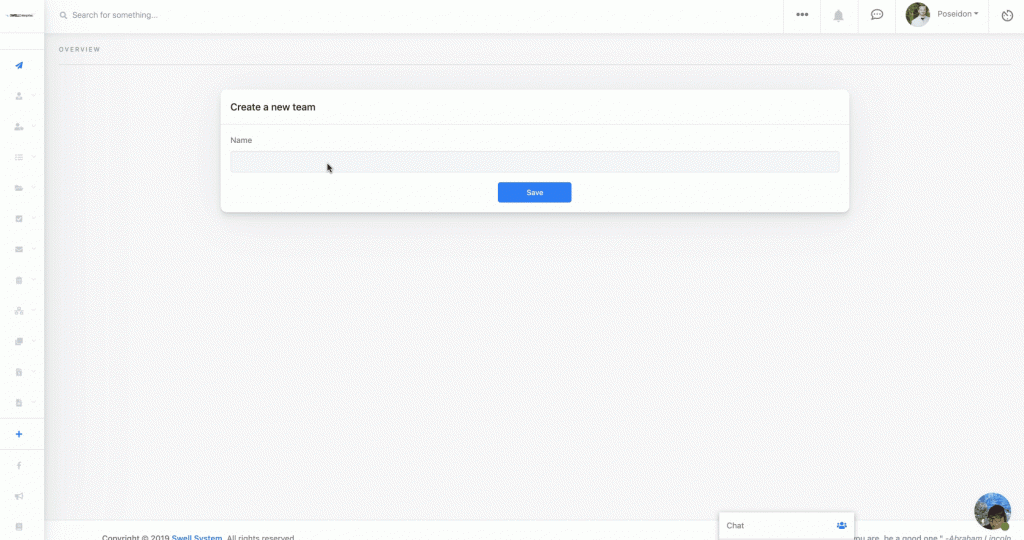 Organize your teams to run your business in the most effective way possible.
SWELLEnterprise lets you organize your employees into customizable teams so that you know all about your company at a glance.
Put everyone into specific teams, invite users to join, or let them join multiple teams at once.
Keep track of what each team is doing and assign them projects. Organize everyone in the best way possible to ensure that your business is always running efficiently, no matter what.
One glance will tell you all you need to know about your organization – saving you time and letting you make more profit.
SWELLEnterprise keeps your teams organized every single day.

Share this with a friend: