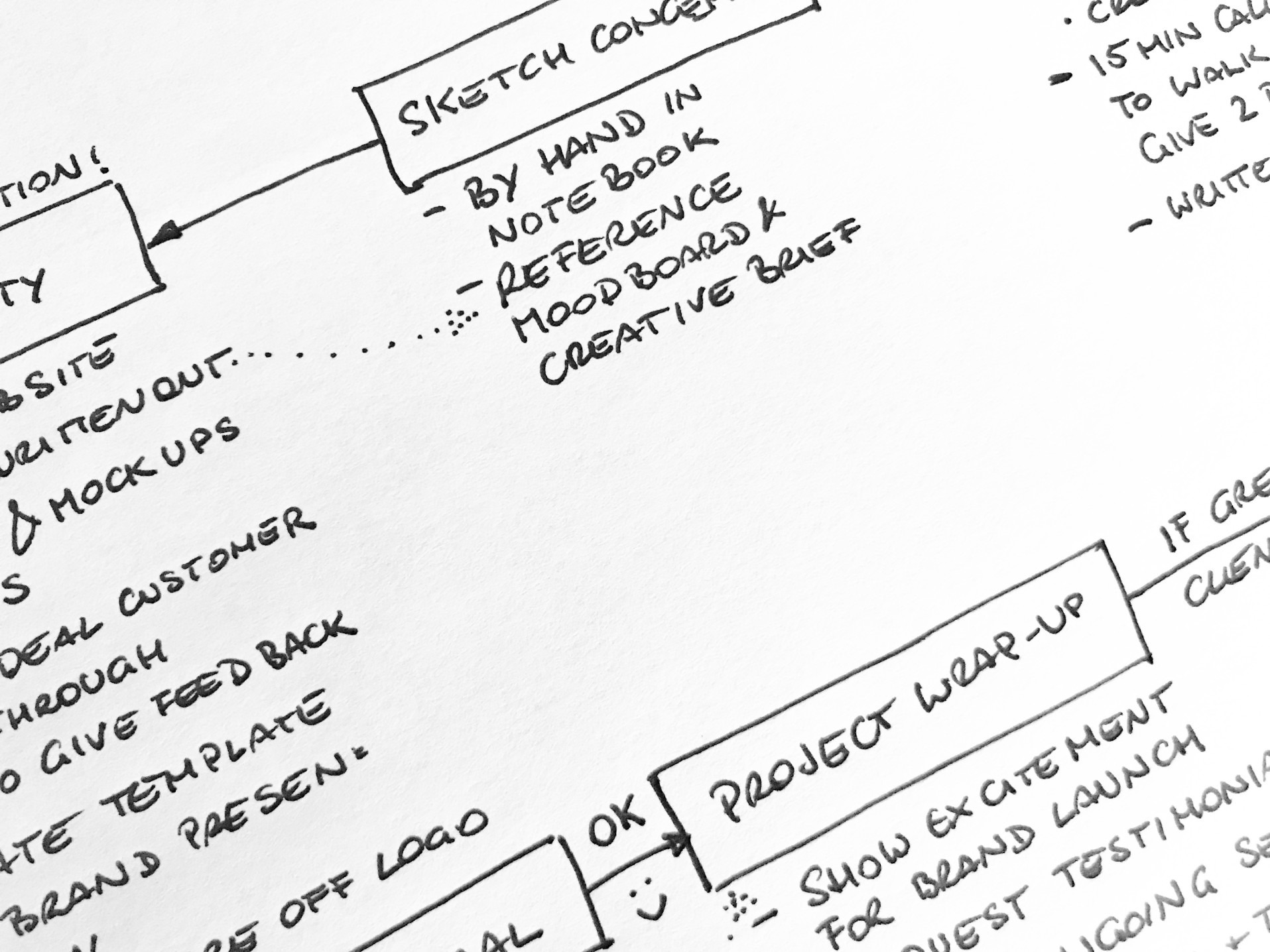 Creative briefs are something that creative directors, creative managers, and creative teams of all sizes have to deal with on a daily basis. Whether you're working in advertising or marketing, there are creative briefs coming your way!
This blog post is going to teach you how to create the perfect creative brief for any project. There will be examples of creative briefs as well as templates that you can download and use when writing your own creative brief.
What is a creative brief?
The project brief describes your project background, target audience and campaign objectives. Without a creative brief, your agency and the in-house team can lack vision.
Creative briefs are used both as an internal and external guide to help communicate the brand and vision consistently. A creative brief can be really helpful in the marketing and design process because it helps to plan for every aspect of the campaign, including how you will reach audiences, what your goals are, and more.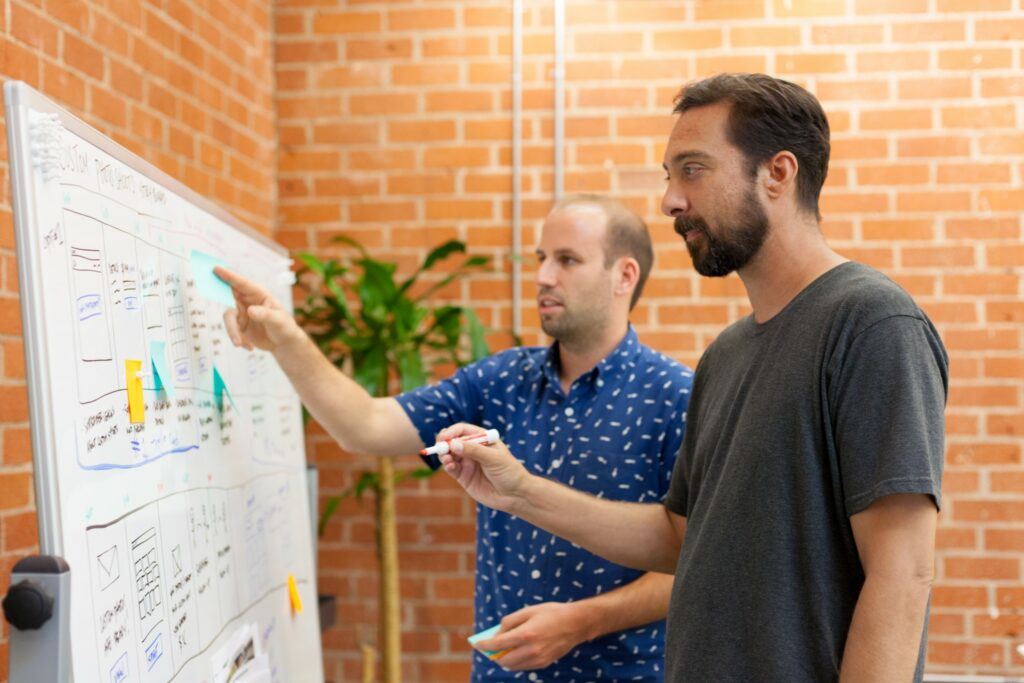 Why do you need a creative brief?
A creative brief helps you communicate expectations between team members and stakeholders. If not, there's a good chance that someone will miss the deadline and more time is wasted. Marketing teams have to be clear with ROI (Return on Investment) to convince themselves on the "why". Creativity is often ignored in this equation. It is exemplified by copying and pasting old creative briefs from unrelated campaigns.
Clearly define your creative goal and how to best accomplish it. Without an established creative objective, the process may not work beyond a certain point.
Who is the Creative Brief for?
The creative brief is done through the creative team, not the client. You have to interpret the client's vision and make it open to the team. A creative brief is often used by a project manager, marketers, a marketing team to share project goals, campaign goals, a brand statement, brand voice and fulfilling work requests.
You may use a creative brief if you're working with small business owners on their marketing strategy, social media campaigns, in the design process, or even on a press release. Creating something that will suit the client and creative department can be a challenging prospect.
In the next segment, we're going to walk you down the ideation process of building the brief. For an example of one unorthodox creative brief take a look at PayPal's one. She bypasses traditional sections using bold graphic design techniques.
Who is responsible for creating the creative brief?
In order to write a creative brief, the creative brief needs input. In order to design a brief that spans internal accounts, the account manager must have expertise in speaking with each team to get them the correct information.
Advent is an agency for large-scale interactive designs for professional and collegiate sports teams. Advent first gets in contact with their clients about a design in initial communication, but then when they start the work, they send out a formalized document that can both be approved before anything starts. In doing so it not only helps clients define what requirements are met but also proves that projects have been met during the entire design of the project.
Get input from your team and project stakeholders
You should share the draft in your internal team (or externally if working on your client's project). They could have a person submit the key details about their company and needs in an automation form.
In the case of creating a writing short creative brief, using form and automation software such as SWELLEnterprise and Google Docs will make this a lot easier. Every department can add and edit a part of a brief at the same time.
Creativebrief elements
In most cases, the brief will be just one page – ideally two pages – as shown in the example under PayPal. When you identify who your (client of responsibility or internal workforce) is, you can refine what thoughts are the priorities for that individual. The brief will form the launching point that will provide inspiration for discussions and evolve as each team member begins their work.
Be thorough but concise
Creative briefs make it easy for each team member to understand what their work will encompass by reading just a single page. Fill the brief with useful background and individual paragraphs explaining company goals, target audience, and tasks. Then include more details regarding brand directives and deliverables. This will help agencies working on projects to achieve results without having to ask additional questions.
Oftentimes it's a good test to allow someone who does not have previous knowledge of a company to read and catch up on the creative brief and see if they understand the goal. Give yourself all the information you need before you start your project, so that there are fewer questions during the execution phase.
Project Summary
The project summary should provide a summary of the project that allows any person to come onto the project at any given time and can understand it at ad advanced level. It allows you to iterate quickly at future phases. It's very important to create an easy-to-read summary. It should be a paragraph detailing the project, its goal, and what's required of the client. This will allow anyone to participate at any given time and can understand it with ease. It enables you to iterate quickly in future stages.
Competitors
There are many ways to research a company's competitors. I'll give you an example of one way we've done it: first, find who your competitors are on a certain platform (for example, YouTube); then find what kind of content they're putting out there and how much promotion they're doing; after that, you should do some keyword searches on whatever product or service you have and see what kind of results come up; finally, check their social media for information about pricing and special offers.
Describe the target audience.
This section calls for you to detail a specified target audience and describe what is needed. If you or your client already had a detailed persona for buyers then this would be great for including some character information. You must also provide the customer's reasons for using these parts of the brief.
You may want to include information around the target audience such as their demographics, psychographics and geographics. For example, consider their age range, gender, education level, where they spend their time online and offline, what problems they have, how they consume information, where they work, what their title is, etc. The more information you can collect about a target audience the more laser-focused your efforts can be.
Define the voice with the help of the brand manager
Locking down the brand voice gives a brand the ability to connect with its audience as well as tell a story about how it is different from others. Brand strategist Dominic Tortorice says the tone of the voice should embody all the qualities a brand will evoke in us. Effectively utilizing a brand's voice allows you to connect with a customer because you can become memorable and unique, connect over problems/solutions, share common interests and establish the brand as an authority.
The company Skittles has a voice that has worked for them because it captures the imagination and uses the product's colorful brand principles to create fun and funny ad campaigns. The brand's voice is funny, colorful, and even a little silly – just as its content. This is the Skittles Brand iconic voice and you likely heard or imagined a "Taste the Rainbow" tagline while reading this.
Include any technical requirements
Should you also have brand guidelines, deadlines or budget constraints consider including these in the design brief. If there is clear guidance of the client's needs and goals this will be the key to making everyone happy. If you are handling the project in-house, this will make sure your deliverables are met and within scope. If you are outsourcing to another team, you should be able to give an agency this marketing brief including the above requirements and avoid any surprises.
This will keep budgets and expectations under control. It can also be useful with respect to the use of collaborative steps that impact the Budget (for example approval deadline for review and version projects) that may be agreed upon as part of the Initial Project Scope agreement. This enables you to make sure to follow project guidelines and agreements if the creative scope changes.
Highlight challenges and objectives.
You need first to create a little bit of information in the brief describing the brand challenges your brand seeks to solve. Give more details about how the project provides a solution. This section will help you to explain the reasons for a project.
If the company or client did not identify major challenges, the section on goals and objectives may be more focused. In a few examples, a creative brief is geared in different ways to provide distinct sections for "the problem's goal and the idea of the goal of the product — this is essentially what a creative brief prepared around.
Set S.M.A.R.T. goals
S.M.A.R.T. goals are a technique used to generate goals that are specific, measurable, achievable, relevant and time-bound. All projects should have S.M.A.R.T. goals; these goals allow you to break down a project into manageable pieces and track progress along the way so that you can measure what has been accomplished at any given point in time, as well as identify where more work is needed in order to meet your project's objective(s).
Here is an example of a S.M.A.R.T. Goals Worksheet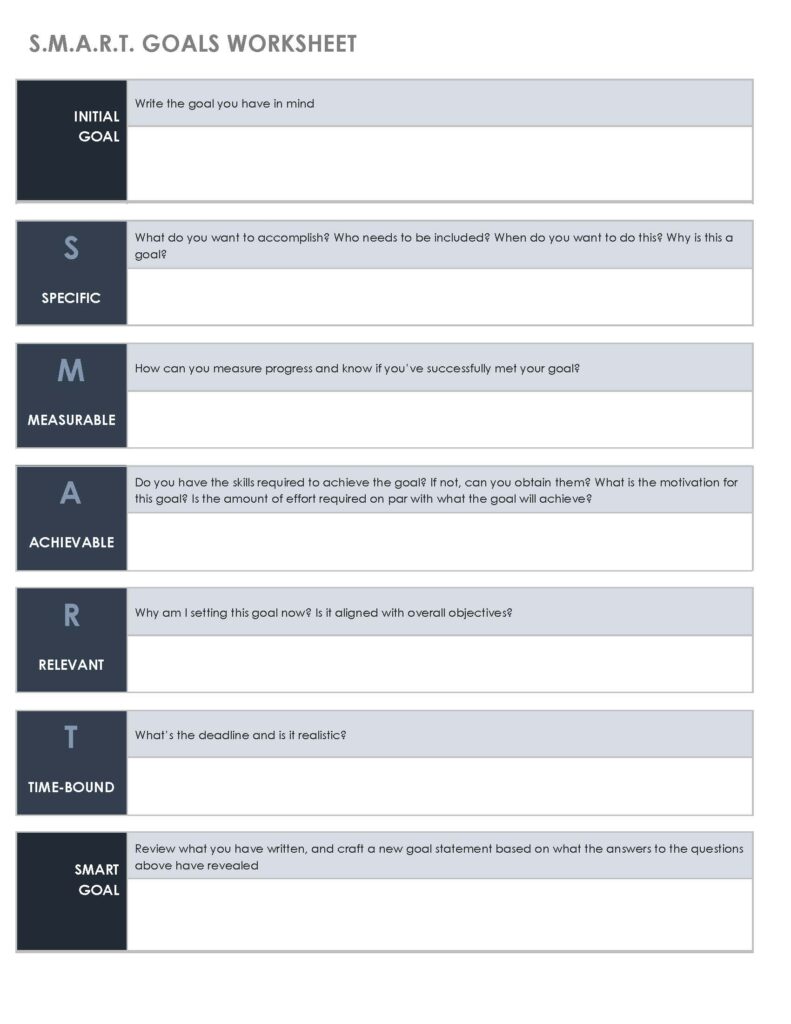 Individuals/teams involved
Who do you need to do your project? Have you already been in communication with them about the project? You should start engaging with core team members and individuals early on so that you can gauge their interest, plan out their workload and deadlines ahead of time before signing off on the documents.
Examples of individuals or teams you may need to include are "PR and graphics marketing, Social Media Analytics & Content Marketing and Email Marketing".
Timeline
Projects can't continue with a fixed start and an end date. So, it's easier for people to plan their workload to be completed as quickly as possible.
A good way to help teams of people work together is by scheduling tasks and meetings. If you know a task will take a long time, then break it up into smaller chunks and schedule when each person will do their part.
Budget
This may sound difficult to do, but with some research and experience as well as good records, it's not too hard. You should always have a budget plan when you start out on a new project. These are your estimates, but they might change once expenses come up.
You can include a brief overview of the budget on the document but it's considered best practices to also keep track of your budgets using a free tool like Google Sheets or Excel.
Creative brief examples
Everyone is always looking for new and innovative ideas. So, it's no surprise that there are literally thousands of people out there who have booked a variety of creative briefs to help them with all sorts of projects. Here are some examples of creative briefs from around the world that have been used in various industries and businesses!
Creative Brief Example for SEO client:
The below image shows an example of a creative brief one might use for setting up a new SEO client in an agency.  The purpose of this brief is to get other team members on board as quickly as possible with the client's business without having to go back and forth to ask or answer questions.
Creative Brief For New Marketing Client :
In this example, you'll see there is a lot more information to complete in the brief.  This is because, in order for the team to get acquainted as quickly as possible with the client, there is a lot more information we need to capture.  Note that this was completed using a template but the client information is very detailed and will help with project management.
A Basic Creative Brief Example:
A simple example would be an ad campaign about making pizza at home without using ovens. It might read something like this: "Sick of waiting around for delivery? Here are creative ideas for pizza without an oven!"
Another Example of a Creative Brief:
For a creative brief example, let's choose something more in-depth. Say you're working with a client who wants to create an ad campaign for their new video game about spiders invading the world. Your creative brief might look like this: "A group of scientists have created specific lab conditions necessary to study spider behavior and anatomy; they've come up with some interesting conclusions that can be used as fodder for a potential advertising opportunity." You could even use these creative briefs examples in your own projects!
The first step is coming up with creative briefs on any project – whether it's advertising or marketing related, there will always be creative pieces needing completed at some point. This blog post will teach you creative brief examples, creative briefs templates to use and creative ideas with carefully chosen creative briefs for any project.
A Generalized, Multi-Purpose Creative Brief Example Using A Template:
A creative template, on the other hand, might be something you're creating from scratch – it's usually not specific to one company or project and would read more like this: "The following creative briefs should provide an understanding of what we do here at A Creative Agency." For your own creative agency, this could include things such as how long they've been in business (or if newly founded), who works there and what skills those people have. It can also explain the process behind developing creative work; where the original idea comes from; any important media coverage/awards won; and so much more.
Creative Brief Templates
There are a number of free templates available online for different industries. You may be able to find one online that is ready to download and fill in or you may need to make a few tweaks depending on your needs.
General Creative Brief Template
This template is a condensed version of the Detailed Project Creative Brief Template available below. It is about 2 pages (excluding the cover page) and goes over all of the core elements of an effective creative brief.
Creative Brief for Social Media Marketing & Management
This document is perfect for social media agencies because it cuts right to the chase with the details and questions your creative team will need answered in order to build highly effective campaigns.  It's about 3 pages long and it's structured in a way where your team doesn't even have to fill it out, you can send it directly to the client if you choose to.
Creative Brief for Google Ads & Bing Ads
This brief is a little different than the social media brief used above.  This one includes more specific questions and guidelines around a successful Google Ads or Bing Ads PPC campaign.  It's about 4 pages long but should answer all of the questions your team will need in order to create and optimize.
Creative Brief Template for Custom Websites and Software Development
The Website and Software Development brief goes into more details around technology, budget, timelines as well as some of the more common elements in a brief.  This document is about 4 pages long but contains almost everything your developers and tech team will need to know when working on a client project.
Creative Brief for Search Engine Optimization (SEO)
The SEO brief is perfect for SEO agencies looking to onboard clients and passes knowledge between key team members.  This brief asks specific questions relating to SEO like keywords, geographic, key login information, etc.  The document itself is only 2 pages long while the logins are generally included on the 3rd page.
Project Creative Brief (Short Form)
Similar to the long-form version below, this document asks all the questions one would expect to see in a creative brief with little fluff.  This document is applicable to almost any industry and is only 2 pages long.  This is more in line with your typical creative brief document.

Detailed Project Creative Brief Template with Questionnaire
This template goes in-depth about the project providing project stakeholders and a high-level overview of the goals and desired outcome of the project. The brief is longer than your typical brief as it also includes a questionnaire (it contains about 11 pages) but that is because it is designed to capture as much information as possible in the beginning to avoid any surprises and back and forth with clients and team members.
Frequently Asked Questions About Creating Briefs
What is a creative brief?
A creative brief will detail the creative process and also includes things like where ideas come from; any important media coverage, creative process, and so much more.
Who makes creative briefs?
Creative briefs are created by creative professionals, typically advertising agencies or creative departments.
What is a creative brief used for?
Creative briefs are used to provide creative professionals with creative direction for their projects.
What are the three phases of the creative brief?
Creative briefs have three phases: creative guidelines; creative direction and creative execution.
What are the deliverables in the creative brief?
Deliverables generally include a formal 1 – 2 page document presented internally to management and with the client for approvals and signatures.
What are the 6 items normally found in a design brief?
The creative brief typically includes these six elements: creative context; creative constraints, creative objectives, creative guidelines, and limitations; feasibility study (if needed); recommended design direction.
Wrapping up Creative Briefs
After reading through this post, you may be thinking about the creative brief as a form that's hard to fill out. However, with some time and patience, it can become easier than ever before. This blog has provided numerous examples of what goes into an effective creative brief for your next marketing campaign or project.
Additionally, we have included not only one but five different types of templates which should make completing the task much less daunting! If you are looking for more information on how to complete your own template then feel free to download our creative brief templates by clicking here!
Download over 14 Different Creative Brief Templates
We've created and curated some of the best Creative Brief templates over the years and we've made them available for you to download for free.