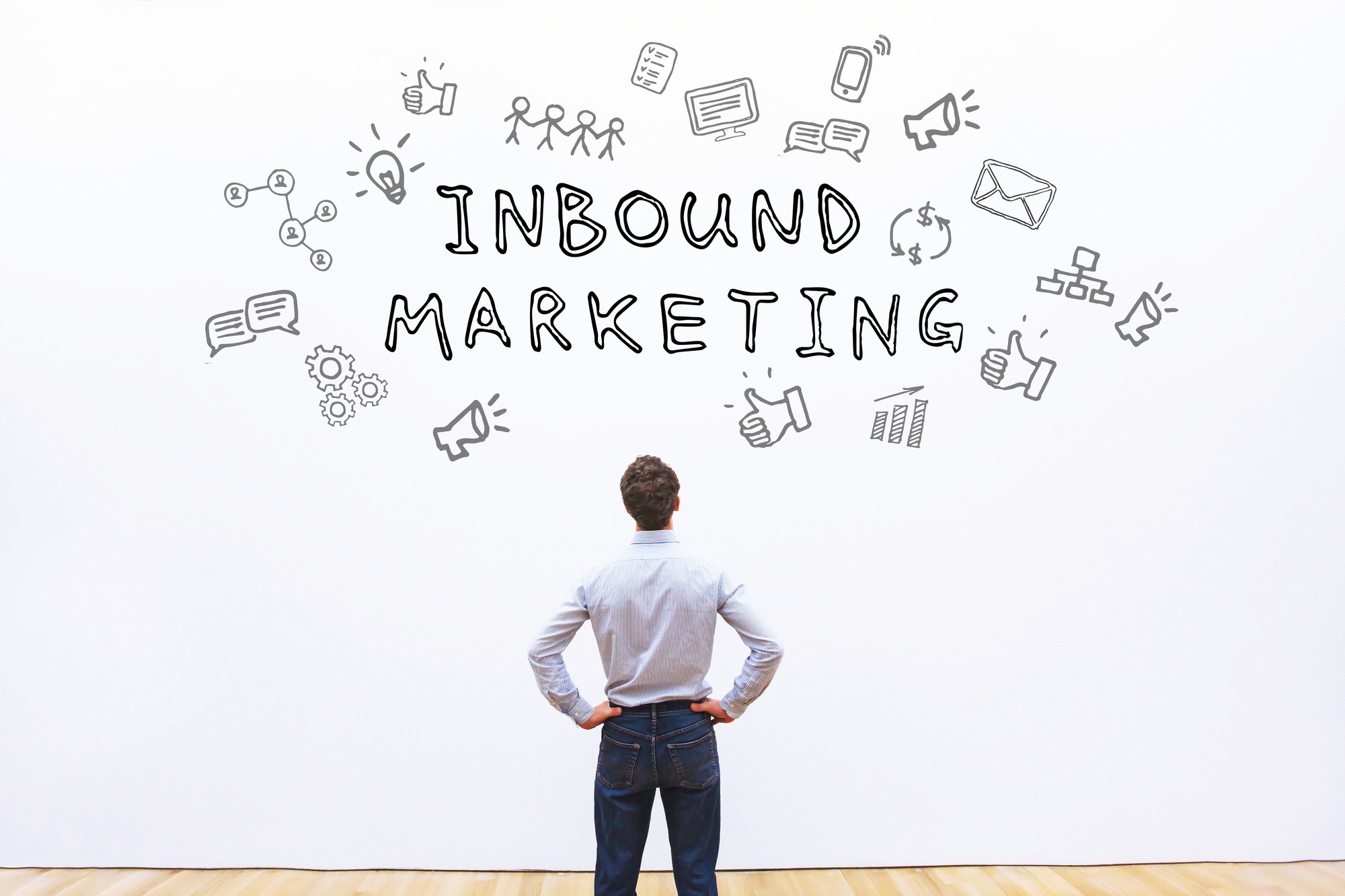 Did you know that almost 91% of websites get no inbound traffic from Google? Because visibility is key to business success, it's critical that you invest in the best inbound marketing strategies to keep your page relevant.
Here, we're going to talk about some of the strategies that you can use to ensure online success. Read on to learn more about both organic and paid marketing strategies that will have people flocking to your websites from other areas of the web ASAP.
1. Utilizing Keywords Within Your Website
On-page SEO refers to manipulations that you make within your website to make it more appealing to Google crawlers. These bots are what scour the web and index pages based on their topics, relevance, and reputation.
Many of these strategies, like internal linking, serve to drive traffic from one area of your webpage to another. However, there are on-page strategies that can also drive inbound traffic to your website.
Performing keyword research and using the right ones helps you get in touch with the consumers that matter most. You should insert these into blog posts, descriptions, HTML coding, and more.
But how can you find these keywords? First, create a list of phrases between 3-5 words that you think people might search in an attempt to find your services. Head over to an SEO research tool such as SEMrush and type them into the keyword research bar.
You want to find phrases with a search volume (SV) of over 100. Higher SVs are better because more people are making the query. This means that you'll get more traffic.
The keyword difficulty (KD) must also be below 80. Lower KDs are better because it will be easier to rank for those phrases. Meet these standards and incorporate high-volume and low-difficulty keywords into all of your on-page content.
2. Basic Off-Page SEO
Off-page search engine optimization is the first way that you can get inbound traffic to your website. While on-page SEO makes your site quality higher and is therefore important to web users, off-page SEO actually gets them onto your webpage. It does so because your marketing team manipulates other areas of the web to draw traffic to your website.
This makes your site look more reputable and valuable to consumers. After all, people will be choosing to come to your page rather than your competitors. They are more likely to give you contact information, generate leads, and make purchases.
This in turn makes the site look more reputable and relevant to Google crawlers (or spiders). The ultimate goal of any form of SEO is to get these crawlers to like you and boost your page ranking in Google.
More people will then see your webpage in organic search results and click on it. This is a cyclical thing that gets more consumers to see your webpage, boosts your visibility, and draws in even more consumers.
Off-page SEO comes in many forms. Some of the most popular include guest posting, inbound linking, Google ads, social media, and more.
3. Guest Posting and Inbound Linking
Guest posting is essentially paying another website to include you as an outbound link in their blog post. It's an integral part of any SEO campaign because it directs traffic to you from other related websites. This doesn't just give you more traffic but also ensures that these clicks come from people who are in need of services related to yours.
Professional marketers can pair your website with a publisher site that works with a clientele similar to yours. Note that you should never be a guest post link on a direct competitor's blog- just on a website that has a similar target audience. People will then see your post linked to an anchor text, become curious about it, and click onto your website from the publisher site.
This is an excellent strategy because it builds connections between you and other reputable sites. Crawlers will see that your page is related to certain keywords and topics so that they can display them to the appropriate audience. Assuming that the publisher site is reputable, crawlers will also assume that you are equally high-quality.
You don't always need guest post packages to get inbound links from other sites. It also is an awesome idea to form relationships with other companies and link to each other from your respective websites.
This doesn't just build a relationship in the eyes of crawlers but also in the eyes of consumers. Those that feel loyal to one brand will likely go to the other website to check them out. This isn't just a great way to generate inbound traffic but also to generate brand loyalty.
4. Pay-Per-Click Advertisements
The first inbound marketing strategy that you need to know about is pay-per-click (PPC) ads. These advertisements come in many forms including text-based, image-based, and video-based content. Your design team should make sure that any specific ad appeals to your target audience.
Once you have something stunning and eye-catching, you can then use Google Ads to upload it to search engines. You do this by bidding on a high-traffic keyword so that your ad shows up when people search for it. This ensures that you're targeting people who are already looking for services similar to yours.
Advertisements appear on the top of Google or on the sidebar. Make sure that you optimize them for both desktop and mobile devices. This ensures that you will maximize your reach and drive as much traffic as possible.
PPC ads are also awesome because you can choose your budget in addition to targeted keywords. Google Ads gives you the opportunity to enter the amount of money that you're willing to spend on a given ad campaign. You only pay when people actually click on the ad.
Once your advertisement gets enough clicks to deplete its budget, it simply ceases to be displayed. You don't need to worry about going over the budget and spending more money than you have.
When you use PPC ads effectively, you will make your page look more appealing to search engine crawlers due to the higher traffic.
5. Social Media Pages
Getting the word out about your business on people's social feeds is critical for your success. Figure out which social media platforms your target audience tends to be the most active on. While you'll want to expand your web presence across multiple platforms, prioritize those that your target consumers use the most often.
Different platforms have different ways of helping you get the word out. However, the one common theme is that you need to create an official business page online. Make sure that the page is consistent with your brand by incorporating the appropriate colors, imagery, and tone of voice.
Make sure that you like and follow other business pages to form connections. Do so with consideration for their interests and those of their followers. Consider asking them if they would be willing to share posts from your page in exchange for your sharing posts from theirs.
You'll need to update pages frequently. However, not just any update will drive traffic to your official website. Make sure that you link to products and contact pages when you discuss new solutions and services that you're offering.
You also should link to your new SEO-rich blog posts from social media platforms. This gets people to go to your site for more information when something that they're interested in appears on their feed. Give them a little summary of the blog post to hook them and have them redirect to your page for more.
6. Social Media Marketing Tools
In addition to updating your pages frequently, it's essential that you keep up with the marketing tools for various social media platforms. Most of them have an integrated system so that businesses can get the word about their products out to their target audience.
Facebook and Instagram have a marketing system that works similarly to a PPC ad, though you're targeting specific demographics rather than specific keywords.
Upload your engaging ad and set a budget for the campaign. Then select the age, gender, occupation, income bracket, and personal interests of those you're looking to market to. The ad campaign will then go out to these people on their feeds.
Instagram also has a Reels feature that lets you display video-based ads to interested users. TikTok is much the same in this regard. You'll target those who have shown interest in similar pages and services to what you have to offer.
Twitter is a bit different because the primary form of advertising there comes through hashtags. You can pay for promotional posts, but the bulk of your audience is going to find you through pinned posts and hashtags.
This is actually awesome for inbound marketing. The character limit of Twitter means that it makes sense to link to your 'about' page rather than typing everything up. People are likely to click away to this site if they like what they see.
7. Targeted Emails and SMS
About 36% of consumers say that sellers ought to be doing more to personalize their shopping experience. One of the best ways that you can make customers feel targeted and valued is by sending out emails and SMS texts about your newest features, products, and services.
There are many things that you can include in these emails. Promotions are one of the best things to include in these messages because they reward those who sign up for your mailing list. This builds brand loyalty among existing subscribers and simultaneously encourages new people to sign up.
Regardless of what else is involved in the email, make sure that you use a personalized template. People feel valued when they're singled out by name and told that content is targeted towards them. Make sure that you use visuals and links to keep people interested so that they know they're getting high-quality targeted content.
To direct inbound traffic, all emails and SMS messages should link to your official website. This will direct traffic from both desktop and mobile users.
Professionals can assist you with setting up an email and SMS strategy that actually converts. SWELLEnterprise's system doesn't just automate email send-outs but also will alert you when messages are opened.
This will let you see which emails give you the highest click rate and the most traffic. You can then determine which headlines convert and how you can alter those that don't. You can also see which subsections of your audience seem most interested in what you have to say.
8. Drip Campaigns
Drip marketing is a type of email marketing that automates regular send-outs. Your business will pre-write messages for many weeks or months. Drip campaign professionals then send these messages out over time to your audience.
This is ideal because the timing of the messages is always predetermined. As a result, people know when to look for it in their inbox. It's less likely to be caught by a spam filter and more likely to drive inbound traffic.
Drip marketing doesn't exclusively apply to email. You can also talk to an expert about automatically sending out messages on social media. This is a great way to target those who haven't yet signed up for your email list yet.
You can link the messages that go out in social media drip campaigns to a landing page. There, you can have people sign up for your longer and more in-depth email messages. They're likely to do so since they were already interested enough to click on the link you sent them.
Get Started With the Best Inbound Marketing Strategies
While coming up with an advertising and marketing campaign can be a challenge, it's simple when you know what you want. Learn as much as possible about inbound linking and advertisements before reaching out to professionals.
We're committed to ensuring that you get a higher volume of traffic with the top inbound marketing strategies out there. Register for our application to begin building an inbound marketing plan with experienced and passionate experts.