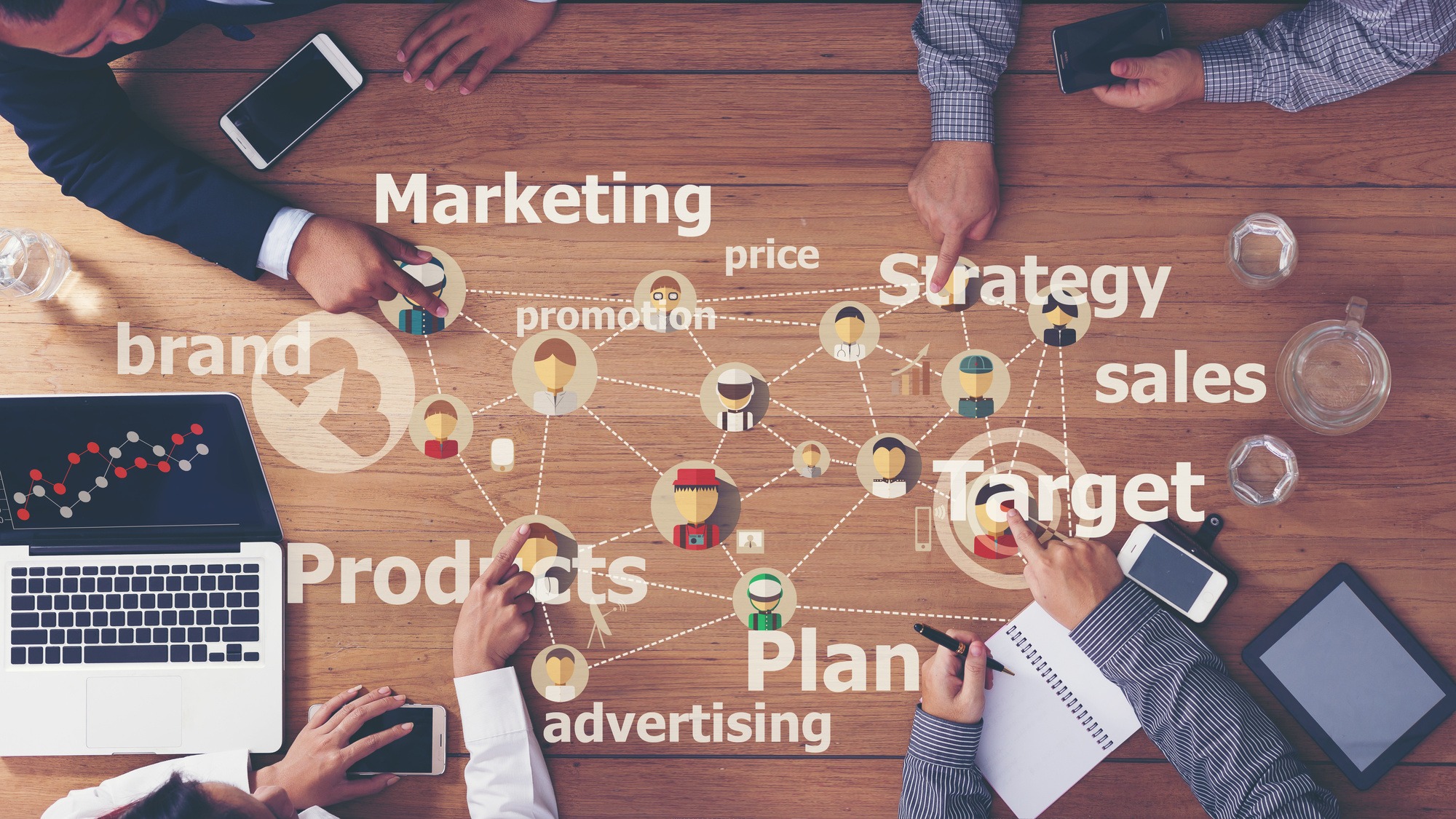 According to statistics, 73% of marketers use inbound marketing as their primary approach. Inbound marketing has gained immense traction over the last few years, and a lot of sources disparage outbound marketing as antiquated and expensive. 
However, outbound marketing is still a vital component of any comprehensive marketing strategy. 
When it comes to the inbound vs outbound marketing debate, neither is necessarily better. Instead, inbound and outbound marketing usually work best in tandem, as they complement each other. 
While inbound marketing can be cheaper, it takes time to build and gather momentum. Outbound marketing provides faster results and is great for filling the gaps in your strategy. 
That said, not all outbound marketing methods are as effective as they once were. One of the less effective outbound marketing examples today is print ads, which typically don't perform that well compared to something like cold calling. 
Want to make the most of your ad budget in 2021? Keep reading to find out which outbound marketing strategies do perform.
1. Cold Email Outreach
One of the most effective outbound marketing techniques is cold email outreach. Email marketing is commonly considered an inbound marketing method.
One of the reasons for this is email list-building techniques are typically tied to inbound lead generation. 
However, you can also choose to "cold email" prospects. This method can generate impressive results.
Email marketing is famous for its high ROI, making cold email outreach a valuable strategy to add to your marketing plan. 
However, to enjoy a high ROI from cold email outreach, you need to structure your emails to generate results. For one, make sure that cold outreach emails always propose value to the customer. If you don't offer value, recipients will likely dismiss your outreach efforts as pure spam. 
You should also try to personalize cold outreach emails as much as possible. Try to segment your list so you can target emails accordingly.
Lastly, take time to craft a click-worthy subject line. Having compelling subject lines is key for a successful campaign. Stats reveal that 30% of people open an email based on the subject line alone. 
2. Cold Calling
Another top-performing outbound marketing practice is cold calling.
Cold calling has come under a lot of fire over the years. Nobody likes to be phoned up by pushy, aggressive salespeople who won't take no for an answer. 
However, cold calls don't have to be like this. If done right, cold calling can generate impactful results, and provide value to the customer. 
For instance, let's say you run a small insurance brokerage. Your target market is seniors in need of Medicare. Medicare is an involved coverage area, and most people don't know where to start when the time comes to compare options. 
Now, you could take a hard-selling approach and start cold calling leads and pushing select Medicare plans onto them that don't necessarily suit their needs, but which pay out the best commission. This approach is more likely to scare leads off than draw them in.
Instead, you could call up your list of leads, introduce yourself, inform them of your services, and let them know that you're there to answer any and all questions around Medicare and help them through the process of finding the right coverage.
This opens the door to further outreach with these leads and lays the ground for building trust and creating a relationship. 
3. Direct Mail
Direct mail? Yes, direct mail is another of the fruitful outbound marketing techniques that can trigger impressive results. 
Snail mail used to be a hugely popular marketing avenue. Before the internet, sending marketing materials via direct mail was one of the few ways that brands could reach out to leads. 
All that quickly changed with the advent of email and online marketing. 
However, marketers have been finding that direct mail is still an effective outreach method. There are a few main reasons for this. 
Firstly, direct mail has become less "crowded" from a marketing perspective. Before, your correspondence would have to compete with dozens of other promotional pieces of mail. Now, sending a piece of physical mail to a lead can differentiate you from the competition and set you apart. 
There is something significant these days in receiving physical mail. It can make leads feel valued, and elevate your message. 
Besides this, many people find paper and print refreshing in this digital age. In a time when almost all of our communications are virtual, being able to sit down and read a letter can be a nice experience. It's also easier to read, requiring 20% less cognitive effort than digital media. 
Not only is hardcopy easier to read, but it also helps with retention rates and brand recall. Stats show that brand recall is 70% higher with participants exposed to direct mail than an online ad. 
Last but not least, 56% of US consumers report they enjoy receiving direct mail from brands they're interested in, and 70% say that it's more personal than digital marketing methods. 
4. Search Ads
Search ads are one of the most popular outbound marketing methods and for good reason. Search ads are a great way to boost lead generation numbers and get your brand and its offerings out there. 
Unlike inbound or organic methods, paid ads can generate instant results. Whereas things like blogging and content marketing take time to build up, paid online advertising will bring in leads almost immediately, providing you structure your campaign correctly. 
Stats show that paid ads can generate an ROI of roughly 20%. It can also increase brand awareness by 80%. What's more, traffic from PPC ads reportedly yields 50% more conversions than organic marketing.
Of course, to see these types of results you have to optimize your ads and the sales funnel they point to. 
For a start, make sure your ads are properly targeted. If you don't target your ads correctly, your clickthrough rate will suffer. 
Besides optimizing your ads, you also need to make sure your landing pages are up to scratch. There's no point in spending money on ads, only to send leads to a landing page that doesn't convert well. 
Small things can create friction points in the buyer journey, so invest time into testing your page and making sure it's as friction-free as possible. Some basic things to check and avoid are:
Too many form fields
No social proof
Technical issues with your site (such as a button being too small or hard to click)
A lengthy checkout process
No pricing information 
Various different calls-to-action on one page
No value proposition
It's essential that you track the path your leads take from the moment they click on your ads all the way to the desired action. You can also implement A\B testing to optimize conversation rates, and thereby drive up the ROI and effectiveness of your ad campaign. 
5. Social Media Ads
Another staple outbound marketing method in 2021 is social media ads. If you're still wondering about the benefits of inbound vs outbound marketing, social media platforms are a great example of how these two marketing approaches can work in tandem. 
Most brands nowadays have social media profiles set up and are working to grow these. However, social media networks don't just give you a chance to market and brand yourself organically. They also allow you to create finely targeted ads to users on the platforms. 
Social media ads tend to be cheaper than a lot of other forms of advertising, and often see higher levels of engagement. 
For instance, paid Youtube ads are 84% more likely to receive attention than TV advertising. Brand recall is also 1.4 times higher with Youtube ads.
At the same time, most TV ads cost far more than ads on Youtube. 
Also, social media and display ads typically don't have a minimum investment. This means that no matter the size of your budget, you can start experimenting with digital and social media ads. You can also run tests with small amounts to optimize your ads. 
Interested in learning more about social media ads? Check out our guide to using Facebook ads as a local business.
6. Personalization
Old-school outbound marketing, by definition, lacks personalization. However, nowadays you can and should personalize your outbound marketing campaigns. 
According to reports, 91% of consumers say they are more likely to shop with brands that supply them with relevant, personalized offers and recommendations. Additionally, 81% of consumers are more likely to buy from a brand if it offers a personalized experience. 
If you implement personalization in your outbound marketing campaigns you'll be able to better serve leads by providing them with relevant content and offers. Your outreach efforts will also come across as less spammy.
There are many ways you can implement personalization in your campaigns. The key is to start with good data. Once you have reliable data on your leads, you can then do things like:
Email segmentation
Addressing leads by name
Make recommendations based on previous purchases, etc. 
For instance, if you gather data on a lead who visited your website and looked at certain products, you can then advertise products to them using display ads after they have left your site. This is called ad retargeting. 
Retargeted ads are incredibly effective, and often provide value for the consumer. Leads usually prefer to be retargeted with ads for products they already want and need rather than ads for offerings they have no interest in. 
7. Automation
There's no way around the fact that some outbound marketing techniques are labor-intensive. For instance, cold calling, while effective, isn't hugely time-intensive. 
To optimize your outbound marketing processes, it's essential that you invest in automation. Not only will automation save you time, but it can also increase the effectiveness of your marketing campaigns, and make you seem more professional in your clients eyes. 
With our workflow automation feature, you can automate just about anything with simple "if this, then that" scenarios. For example, you can set up an automated email marketing campaign, or automatically create invoices when proposals or estimates are accepted. 
This speeds up business processes and creates a smooth experience for leads and customers. 
8. Multi-Channel Outreach
Multi-channel marketing is quickly becoming the norm as brands work to reach as leads on the platforms they frequent. There is a saying which goes "good marketers can be found where their target market hangs out." Multi-channel marketing helps you connect with leads on their favorite and most frequented apps and platforms. 
By casting your outreach net over various channels, you have the best chance of your message being read and engaged with. For instance, some people are easily reached via email, but hardly ever go on LinkedIn. Conversely, some leads might have overloaded inboxes they shrink from checking—but are active on social media.
Multi-channel outreach helps you to ascertain where your leads primary are, and what channels are best for reaching them going forward. 
9. Tradeshows and Events
Another outbound method that is still effective in 2021 is attending trade shows and events. This isn't necessarily the most powerful method on this list, but it can still trigger results. 
Although you might not generate quite the lead numbers that you could with something like cold email outreach, the leads and connections you build are often of high quality. 
Attending trade shows and events is also great for building brand awareness and trust. If your brand is represented at a prestigious event or tradeshow, this shows that you aren't a fly-by-night operation. 
Outbound Marketing Made Easy
Although outbound marketing is still vital for lead generation, brand awareness, and more—many marketers are ignoring it in favor of inbound techniques alone. 
Don't be a biased marketer. Instead, pay the game with a full deck and structure your campaigns so that your inbound and outbound marketing methods can work in tandem with each other. 
One of the easiest ways to do this is by arming yourself with the right tools. The purpose of SWELLenterprise is to make it easier and simpler for small businesses, freelancers, and solopreneurs, to manage clients, projects, communication, and business development. 
Our solution can replace up to 3-4 products. This makes it highly cost-effective and more streamlined than most other services out there. 
Are you curious to see how it works? If yes, sign up here to try SWELLEnterprise for free.