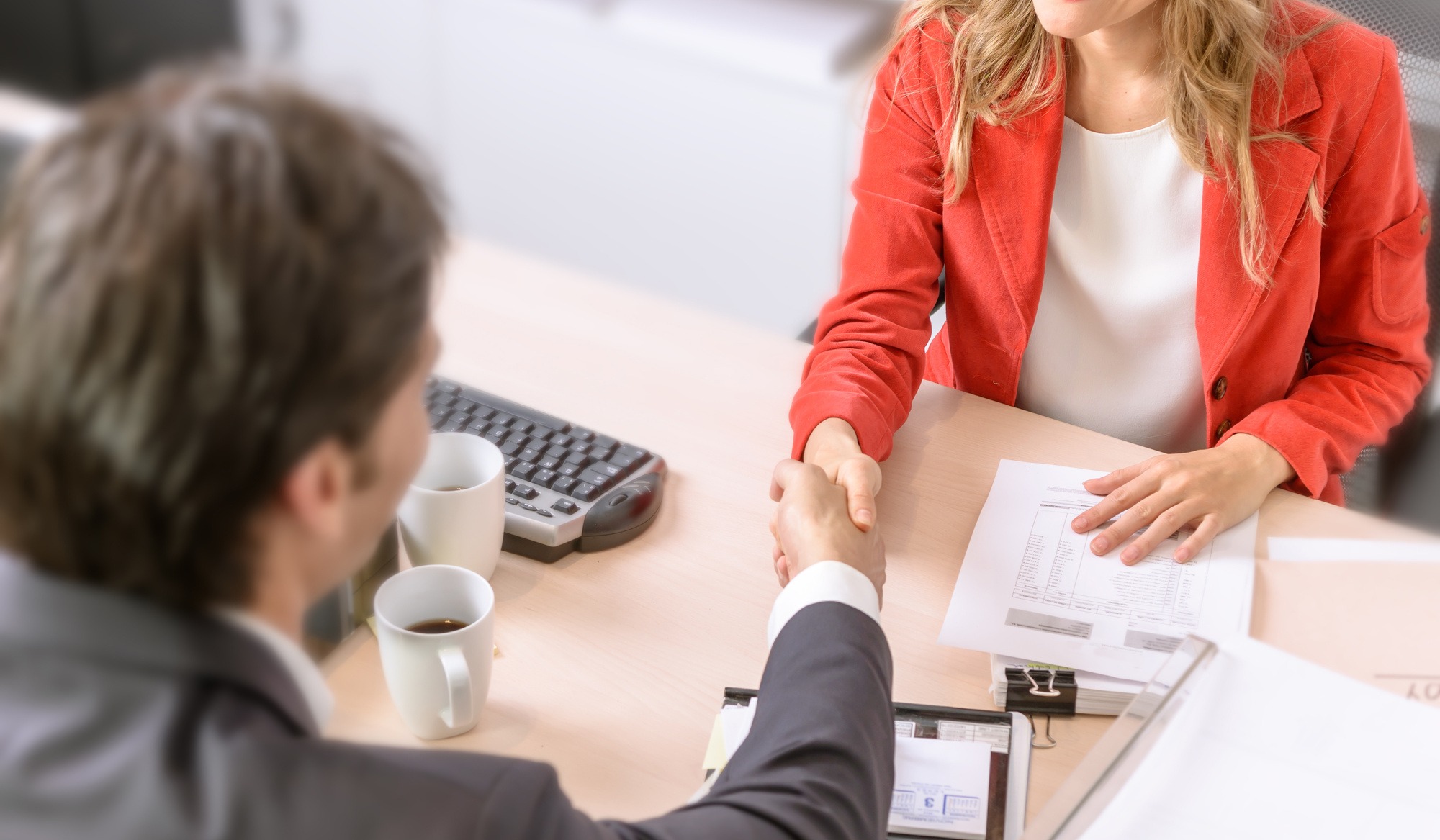 For many businesses, the holiday period can mean busier hours and increased profits. For others, it is a time when their clients wind down and take a break. As nobody wants that slump to their sales over the holidays, you must try to get new clients before that happens to maintain growth.
This article will help you understand how to get new clients in the run-up to the holiday period. By the end, you should understand the strategies you can use to increase client retention and encourage business growth. So read on and find out what you should be doing today.
Befriend Potential Clients
The thing about networking is that, while these people you get to know are your clients, you often also have to get close to them. Interact with these potential clients with true and honest care and you may find that you can make a real friend. This opportunity can build real levels of trust between yourself and your clients.
Remember to ask potential clients what they are doing for their holidays. It may surprise you when you see the wide variety of activities they engage in. You might even be able to angle any potential sales around their personal experiences.
Instead of pitching your product at them from the get-go, try seeing if there is something else you can do for them yourself. Embrace the holiday spirit, and if they have children, send over a small stocking filled with goodies. Get on the family's good side, and you might find that while you have made a good client, you have found a little more in the experience through friendship.
Contact Old Customers With Holiday Cheer
The holiday season is the perfect time to get in contact with those with whom you might have stopped talking long ago. This is as true with old clients as it is with old friends and family. By sending a holiday card, or a small gift, you can start to open a door you might have shut.
Go through your old contacts list and reach out. Send them an email, an offer of a new deal, or give them a call and check in with them.
The holiday spirit makes people more open to a conversation. So even if you do not get them as a client they may know someone else you could get in contact with instead.
Of course, the best-case scenario is that you win them back. If that is the case, remember to send them a batch of holiday cookies as a symbol of your gratitude.
Use Diverse Marketing Strategies
The holiday season is a time when people are comfortable spending large amounts of money. Because of this, you should be aiming to have a marketing campaign that a target client can pick up and run with.
Investigate the possibilities of advertising via any number of channels. These could be:
Email newsletters
Physical flyers
Social media posts
Cold calls
Billboards
You should try to start up this campaign long before the holiday period. A good time is shortly after Halloween when people are starting to ramp up their festive planning. This ensures you are on their mind when they start to make plans.
You could even aim to pursue more creating marketing techniques. Look into video adverts or even paid influencer content. These can pull in many people who would otherwise not have seen your product before now.
Focus On One Thing
While you should investigate many different avenues for marketing, make sure that you do not diversify your target market too far. By focusing on one market, you can ensure that your message is consistent across all the different platforms you use.
By having a single target, you can avoid getting caught out by trying to be too many things to too many people. Use the research you have done in your market to find where the best opportunities are and use that to your advantage.
Similarly, try to avoid promoting too much of your product. This can end up confusing your users and make them wonder what the core of your product is. When promoting to potential new clients, look for a single USP you feel they are missing and push that one concept to appeal to them.
Get Ahead of the Game
Do not wait until close to the holidays themselves to get started. As people get closer to the end of December, they start to get distracted with thoughts of family and many people want to get away from their work.
If you start your holiday preparations earlier, you can catch people as they are starting to ramp up themselves. You may be able to catch people who have needs over the holiday because you can solve the problems they have.
By getting involved earlier, you can ensure that your clients remember you. With so much going on over the holidays it is easy for them to forget you by the time you get back in contact over the holidays. So give potential leads a call before December 19th at the latest.
If you are fortunate, you may be able to lead them into starting a new year with your product. You can use this to encourage them to think that the "new year, new you" includes a positive step by employing your services.
Get Involved in Community Events
If you are a local business, you should make sure people see you as a positive force of holiday spirit. Get your employees out and involved with events in the local community. This can show people that you are not only a business but an important part of their community spirit.
This kind of community involvement allows you to create many personal connections. You can then use these to build your client base while also advertising your product in a positive light.
This is especially effective as a local community will want to support independent businesses in its area. But if you are not part of an independent business, this strategy is still possible.
If you are a franchise, you can promote your company's employees as being "from the area" instead of the company itself. Creating a link from the employees to the people it serves can help bring you new clients who want to trust those who they work with.
There are many examples of events you could help out with or sponsor. Some of these include:
Organizing gifts for a local hospital
Sponsoring a local yearly holiday event
Promoting a local charity drive
All the above can be helpful by putting your name alongside a local support structure. By embedding yourself in the local community, more clients will come to trust your name.
Make a Holiday Website
Alongside your holiday campaign, you can always promote yourself on your website. By retheming your site into something more appropriate for the holiday period you can appear more personable. This will encourage more clients to see you as a positive force and discourage them from looking elsewhere.
Examples of what you can add to your website include:
Holiday graphics
Festive banners
Messages of goodwill
Social media posts celebrating the holidays
Reassurances to your potential clients about holiday services
There is almost no limit to the number of things you can do to encourage holiday feelings. So go hard on this and see what it brings you.
Offer Discounts or New Deals to New Clients
The holidays are a time when people are more willing than ever to part with their money. The service industry knows this all too well, and they expect tips to shoot up as people become more generous in the festive period.
To take advantage of this truth, you can always start to offer discounts and deals to potential clients. As they spend more money in other areas for the holidays, you can offer them a way to save their wallet if they work with you.
One of the best ways to do this, if you sell physical products, is to audit your inventory. Find the items that you have a surplus of, then offer these as a "holiday special" at a very low price. This incentive may bring more people into your fold.
Promote the Holidays
Besides the holiday-themed website, do not forget that you may have physical space to promote yourself in also. If you have a store, dress it up in traditional holiday decorations for your area. If there are local holiday traditions, see if you can incorporate them into what you show off.
Make sure that your window display is winter-themed. This can put people in a good mood and encourage them to enter your store or office in a good mood. You can even hire entertainers to bring people into your fold by singing carols or playing holiday music.
If you are a person who interacts in person with your client, even if you have to dress up in a suit you can still add a bit of holiday flair. A holiday pin badge or even festive socks can give you a personable side that can end up being a talking point with a new potential client.
Team Up for the Holidays
Everyone likes it when people put aside their rivalries and come together for the period. This has its legacy back in stories of the first world war. This was when both sides put down their weapons, sang songs, and played soccer between the trenches.
Make an effort to reach out and partner with complementary businesses in your area. If you do so, you may find that you have clients in common that you can offer to one another. If you involve yourselves in different areas of the same industry, you will not tread on each other's toes while still assisting each other.
If you can, even reach out to your business rivals. Try to organize compassionate events that do not compete or conflict, such as charity drives. You may end up promoting yourself as a positive force for the community and be able to bring in clients who see this olive branch as a net positive.
Of course, a sly business might try to steal clients from their competitors when this happens. Try not to do this if it means you will be a Grinch.
Make Sure Customer Support is Top Notch
You want to go the extra mile for those you are providing a service to. If a potential client comes to you as the holidays are approaching and cannot get a hold of you, you will lose them. So make sure that you are available.
Hire extra help over the holiday period, and make sure the staff who you hire will be available at all times when they need to be around. Do not lose out on clients to others who have a 24/7 service. Of course, pay your employees' fair compensation if they work over the holidays, as embodying the town Scrooge is not a good look.
Don't Bother People Over the Holidays
People respect a family-oriented business and a business that respects the client's family values too. Do not go out of your way to bother potential clients if they have already retired for the holiday period. Instead, give them your contact details and follow up again once they get back to work.
How Else to Grow a Business
You should now have a much better idea of how to attract and keep new clients in the run-up to the holiday period. You may still have further questions, though. Lucky for you, we have plenty of expertise in this matter and would be happy to help you make the most of your client base.
You only need to start a trial today and our specialists will be on hand to give you all the advice you need. So sign up and see what we can do for you and your potential for new clients.