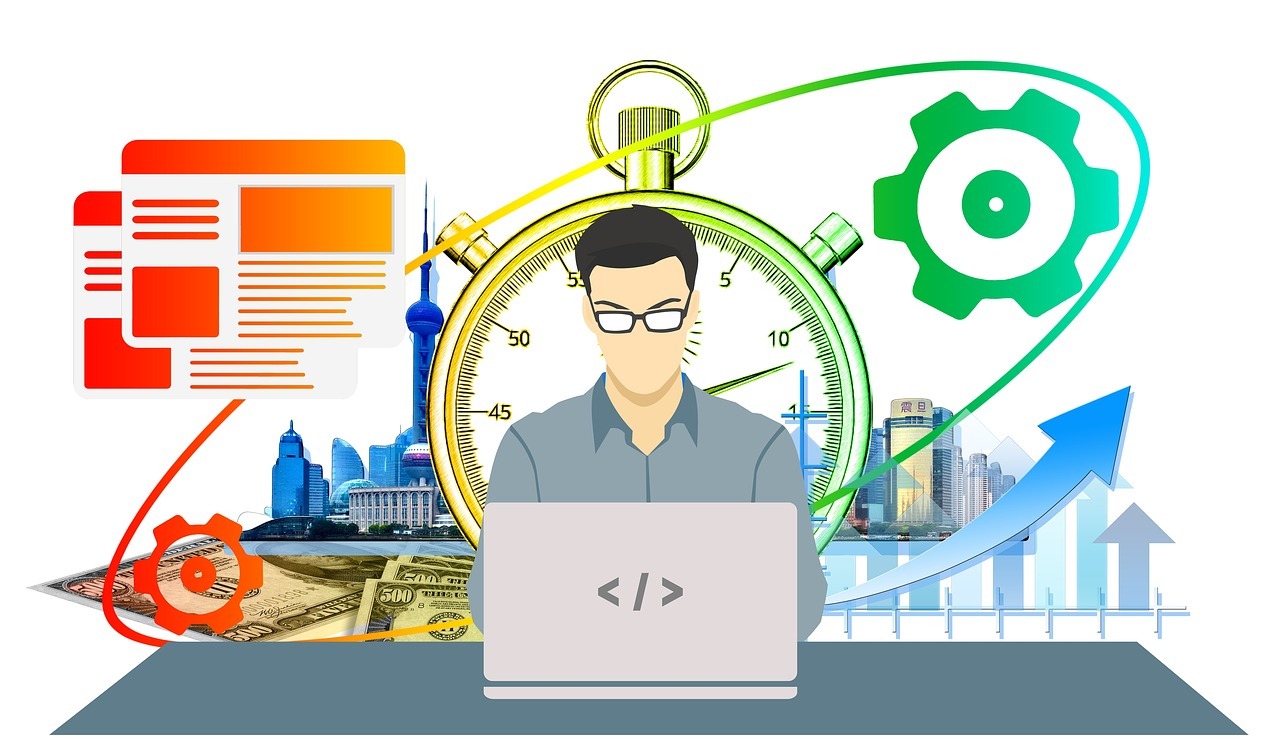 10 Signs You Should Invest In a CRM
A CRM, or Customer Relations Manager, is a platform that aims to store and simplify all interactions your business undertakes. A good CRM is infinitely customizable and will allow you to take charge of your business like never before. They strive to help you manage the way you interact with your customers, helping you develop a better approach to Customer Relationship Management.
In this article, we will discuss the top 10 reasons to invest in a CRM.
10. People Make Mistakes
None of us have an infallible memory and all of us are capable of making mistakes from time to time. CRM software encompasses a wide variety of your day to day interactions and automates them by using a standardized method in order to ensure any information you need is easily and readily available. This ensures that mistakes are minimized and has the added benefit of freeing your employees up to focus on more important aspects of your business.
9. Metrics & Insights
A CRM will also track all sorts of data for you, offering incredible useful metrics that will help you improve how you interact with clients, as well as day to day operations within your organization. A solid CRM will provide statistics that cover your entire database, allowing for advanced filtering and allowing you unparalleled insight into how your current methods and techniques are working for you. This also lets you tweak specific parts of your business and identifying exactly where you can use some extra help.
8. Added Security
When using a good CRM, all of your data will be kept online on multiple servers. This means that your data cannot be compromised or corrupted, with everything being backed up in a secure location that is separate from your physical business. If you are hacked or suffer from some other form of malicious attack then you can have peace of mind that your data will still be intact and available. Many businesses, especially those who don't engage in regular, offsite backups, will benefit from this added security, just in case the worst should happen.
7. Better Leads & Sales Opportunities
With all your data easily accessible, with the added benefits of those previously mentioned metrics, which are so important for proper growth, your CRM will also be able to help you chase down better leads, increasing your businesses opportunities when it comes to maintaining your effectiveness. Staying on top of these aspects of your business are vital for success, and a good CRM will bring everything together. A CRM will let you more easily sift through effective data, allowing you to identify and maximize your sales opportunities, engage more effective leads in a more meaningful and streamlined way.
6. Data Management
A CRM will give your business powerful tools when it comes to your data management, integrating and streamlining the process to make use of multiple utilities and programs, all under one roof. This makes inputting, storing, and navigating your important information as easy as possible, ensuring your data is also safe and secure. Tying so many tools together in a CRM will change the way you approach data management, with everything you need included in one, easy to use package.
5. Project Management
Keeping track of all of your projects, especially if you employ multiple, separate teams, can be a serious challenge for any growing business. Maintaining a solid workflow and properly allocating tasks between individuals and departments is simplified when you choose to use a CRM. They do this by combining all aspects of your business and displaying them in one, central location that allows all your teams to communicate seamlessly between each other. This instant interaction and accessibility are a huge benefit and will let you more effectively manage and disperse projects or individual tasks. A CRM also lets you get a real-time glimpse at what work is underway and what needs to be started, letting you rearrange on the
fly to immediately respond to any aspect of your workflow that may require your attention.
4. Optimized Marketing Strategy
All that versatility, coupled with the powerful metrics and insights that a CRM provides, allows you to adapt your marketing strategy to a wide array of situations. With all other aspects of your business being streamlined and made more efficient you will be better able to identify holes in your current approach, letting you patch them up with minimal hassle. With so much going on under the hood, you can undertake as many campaigns as you like, tailoring each to a specific part of your operation. A CRM makes managing these campaigns supremely easy and even tweak them on the go as needed. Without having to jump between multiple platforms, with your CRM keeping everything properly organized, developing and
executing useful marketing strategy is really quite simple.
3. Enhanced Collaboration & Organization
As we mentioned with regard to project management, a CRM allows you to view and maintain all of your projects and strategies in one platform that is simple to interact with. This doesn't just put you at an advantage within your organization, but also helps you maintain better connections with your clients. When everything is streamlined and operating smoothly, your team can maintain better deadlines and work more effectively with your clients, ensuring the best possible experience for everyone involved. This also makes your job much easier, as enhanced cooperation will lead to improved morale, further boosting the results you're able to achieve.
2. Simplified Customer Service
When you interact more effectively and openly with your clients, they will, in turn, be more appreciative of everything you're able to do for them. This is one of the added benefits of choosing a CRM, with your customer service able to do so much more for your customers. If they have any complaints, they are easy to address, as all of your data is already managed and easy to look through. Specific issues can be identified and fixed with absolute ease and this will always benefit you, as happier, more engaged clients will lead to your projects being much more impressive and effective in the long run.
1. All-In-One Accessibility & Versatility
With all the benefits that a CRM offers, you will be able to better manage and control all aspects of your business, as well as being able to take a deeper look at specific data and keeping all your tools under one, all-encompassing platform. With all of the features that Swell Systems has to offer you will be able to make the most of your the way your business operates and simplifying every interaction you undertake.
To learn more about SWELLEnterprise's all in one suite of tools for your business click here.