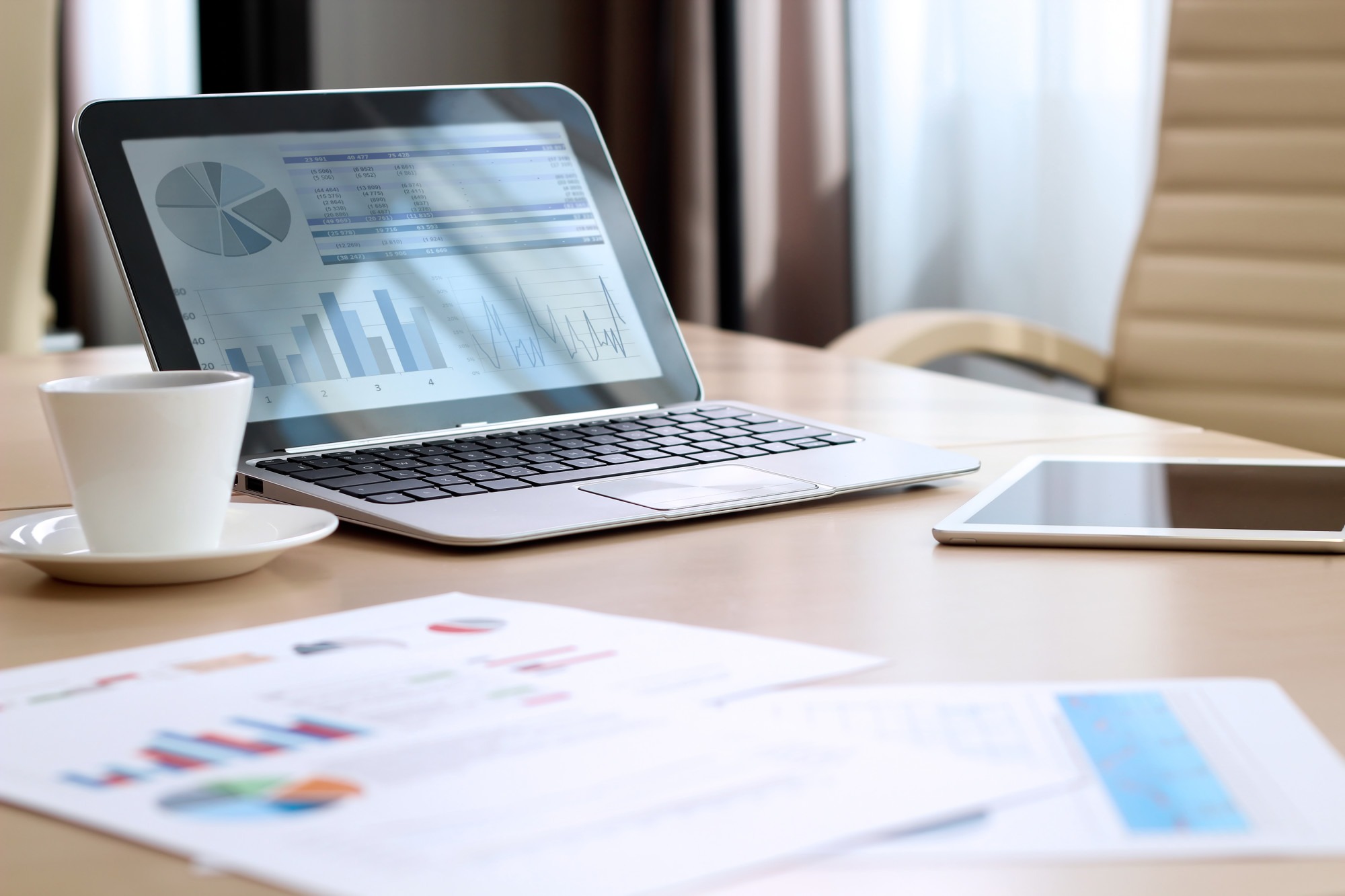 For every $1 that you spend on a marketing campaign, you should expect a ROAS of about $5 in return. To achieve this goal, you'll need to plan your advertising meticulously, outline goals, and understand the ways that creative pursuits can help to build and grow your specific brand.
Writing a creative brief is the first step towards creative marketing success. But what are the benefits of typing up and following one of these documents? Read on to understand how a creative brief outline can help your team succeed when coming up with new and improved marketing strategies.
1. A Creative Brief Keeps You Organized
So, what is a creative brief, exactly?
Creative briefs are readable documents that outline new marketing campaigns. Specifically, they talk about the creative approach and delivery of these advertising methods and connect the creative work to wider business objectives. The point of creative briefs is to help marketers understand and act on their audience, goals, messages, and deliverables.
These briefs might sound like a waste of time at first brush, but they make marketing campaigns successful by providing an outline. This is similar to how you'd outline the key points of an essay before building it. You'll have direction and understand what points you need to make- all that will be left is fleshing them out.
This keeps your team goal-oriented and focused on the creative aspects of your marketing campaign. They won't waste their time on creative endeavors that don't do anything for your brand image or marketing objectives. They also will have some consistency and structure so that the creative process is as simple and effective as possible.
2. Identifies Your Audience to Your Team
Creative briefs clearly identify the audience that you're looking to reach. You'll need to do some research prior to incorporating this into your brief. Use top-notch data analysis tools and evidence-driven assessment to identify the demographics of your target consumer.
The goal here is to identify the age, gender, occupation, income, location, motivations, pain points, and goals of your target consumers. You then can use focus groups and more data analytics to see what types of marketing this demographic responds to.
For example, let's say that your business is targeting high-income 20-30-year-old women in its next marketing campaign. You need to know what these women like to watch, listen to, and wear so that you can incorporate these appealing elements into your campaign.
Use colors that they respond well to. Use language that they regularly would use (including slang). Reference popular memes that they will like based on their specific interests and needs.
Once you have a plan for appealing to these women, outline them in your creative brief.
3. Determining Marketing Campaign Location Makes for Better Ads
After identifying your audience, you'll want to figure out where the best place to reach them is.
Let's say that you're working with the above group of 20something women and want to sell them a specific fashion product. Instagram may be the right place for you to showcase your brand since it's a platform for images and videos. You can actually show your audience what they're getting.
Include the platforms that you want to use within the creative brief. This will let your team better understand the format that their creative advertisements need to take. For example, Instagram posts need to have different dimensions than PPC ads, so your marketers will understand how to format their posts.
You also should include the data about various platforms in the brief. This lets teams put together a comprehensive, cross-platform marketing strategy. They will know what social media sites to focus on most but also can view their 2nd and 3rd priorities.
4. Defines Your Brand and Its Goals
When you take the time to put together a creative brief for your marketing campaign, you will b forced to define your brand- and its objectives- clearly.
All aspects of the campaign need to meet your brand's vision and mission. When you sit down, think about your goals, and write out a step-by-step brief on how to meet them, you will be forced to assess how every step helps to build your brand.
Clearly articulate to yourself or to your team how every facet of your marketing campaign lends to your brand image. Lay out the ways that all tactics help work towards your overall brand objectives. If you can't explain these things, you'll know that you need to make alterations to your brief so that your ad campaign is more successful.
5. They Provide Helpful Examples
Learning how to write a creative brief can be challenging. After all, you'll need to outline:
The context and background of your marketing project
The target audience for your ad campaign
A deliverable description
Modes of communication between team members, supervisors, and clients
Details about the brand and how the campaign upholds it
Your core business objectives with the campaign
The impacted stakeholders
When the project should be completed
You can view some awesome examples and templates here.
However, one of the most important facets of any brief are examples of previous successful marketing campaigns.
Include links in your digital brief to other marketing campaigns that look similar to yours. Show your team an example of what their final product should look similar to. These examples can come from your business's previous marketing efforts or from your competitor's successful campaigns.
Make sure to highlight the reasons that the provided examples can boost your objectives and brand image. Outline the ways that your new creative marketing campaign should be similar to the end products you're showcasing. This will let your team know what to emulate so that they can put a fresh spin on already-successful methods.
6. Forces You to Learn About Marketing Trends
Creative briefs have many steps and therefore require a lot of research. This is beneficial partly because it lets you understand your audience and metrics better. However, it also is ideal because it allows you to see the most effective digital marketing trends that consumers want to see in 2022.
This lets you and your creative team determine what ads will be most successful with your target audience. For example, many target demographics prefer short animations and graphics over long explainer videos. Some more niche audiences, however, prefer videos that explain products in depth.
You also will get to see current website trends when looking for examples of successful final products. This will give you a feel for popular colors and what types of images those within your market seem to prefer. You can see what types of interactive content people like, the tone that your target audience seems to prefer, and more.
These trends all ensure that your ad looks up-to-date and eye-popping. They help to show that your brand is ahead of the times and that you care how your clients perceive you. Potential customers will then see how much you care about your brand and believe that they should care as well.
7. Creative Briefs Encourage Successful Brand Messaging
Creative briefs get everyone on the same page so that no one will waste time trying to plan. However, they also streamline communications with an audience by outlining clear messaging guidelines. The main way to do this is by including the basic messaging script that can be used by everyone involved in the campaign.
Messaging needs to communicate what your brand has to offer and what you want your audience to do. For example, you need to have a call to action on all platforms. Put the format for these CTAs into your brief as well as what CTAs will help you to meet the marketing campaign's objectives.
You might even want to take things a step further and create a more detailed brand-messaging style guide. Stylistic choices like drafting a copy in the 2nd person or referring to people by their first names can help you to make your brand casual or formal depending on your preferences.
This is essential for communicating a brand message to your target audience. Including it in your brief also will streamline interdepartmental communication in your business between people working on various facets of your marketing campaign. They will know exactly what messages they need to include and can easily discuss how to incorporate them into various marketing aspects.
8. Helps You Understand Required Tools
You can also discuss what tools you have at your disposal in your creative brief. Discuss the software systems that will benefit various aspects of your creative marketing campaign. Outline the ways that these technologies can strengthen your marketing campaign.
For example, SWELLEnterprise offers one of the top business and project management tools for teams. This tool was designed by creative marketing experts, for creative marketing experts. Include basic features and how to use them in your creative brief.
Some of these features include:
Digital contracting
Social media integration (to see what your target audience is interested in)
Well-made Gantt charts that let you see analytics quickly and easily
Data enrichment tools so that you can get to know your customers intimately
Departmental tracking to constantly monitor your teams during the creative process
Custom branding tools to make sure that imagery and brand align
Custom domains so that you can create a cohesive brand image
Reports on how well each marketing campaign does so that you can implement successful strategies (and ditch unsuccessful ones)
Scheduling applications to streamline workflows and processes
Make sure that you also provide your team with instructions on how to use different parts of the tool. Include all passwords that they need to know for authorized access. Let them know how to keep platforms secure as well.
9. You'll Ultimately Save Money
In the end, a comprehensive creative brief means that you'll need to be clear about what the final project should look like. The outcome will be easier to attain since steps towards this product will have already been considered. No one will need to argue about the steps towards a good campaign or mess up due to a lack of direction.
As a supervisor, you likely have contended with a team that has made mistakes due to a lack of direction. Receiving content that doesn't look like what you wanted or asked for can be frustrating and waste time. You would need to go back to your team, give new directions, and wait for a new product.
This is frustrating for everyone and wastes a lot of time. This time could be spent on other marketing tasks that actually will boost your ROI even further. Time is money, so not having a creative brief can result in unnecessary wasted labor costs.
You also can save money since people won't buy unnecessary tools and technologies. Your team will already understand what tools they should be using to succeed. They won't mess around with software that isn't streamlined and will instead consistently engage in best practices.
Get Started
While building a creative brief may at first brush sound like a waste of time, it actually is a critical first step towards a successful marketing campaign. Look into some creative brief examples, learn how to write a creative brief, and get cracking.
Our experts are committed to combining all of your tools into a single system. This will ensure that everyone in your business is on the same page when it comes to all facets of the creative marketing process (such as project management, customer invoicing, and document management). Contact us with any creative brief questions that you have so that we can help you streamline your creative marketing process today.