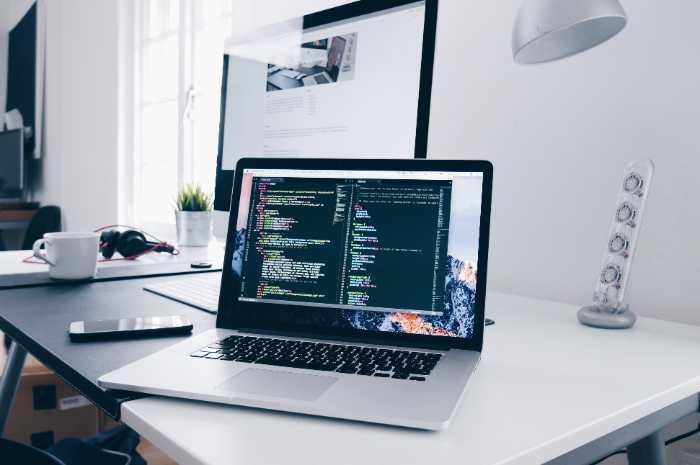 As the owner of a SaaS business, you know that customer relationships are key to your success. After all, happy customers are repeat customers. They're also more likely to recommend your product or service to others. In short, they're your best advocates.
That's why it's so important to manage your customer relationships effectively. But what does that mean, exactly? Here are a few best practices to keep in mind.
1. Keep Your Customers Informed
Your customers should always be in the loop when it comes to changes or updates to your product or service. No one likes surprises, least of all your paying customers. So whether you're rolling out a new feature or making a change to your pricing structure, give your customers a heads up so they're never caught off guard.
Some effective ways to keep your customers informed about updates to your product or service include email newsletters, social media announcements, and in-app notifications. Depending on the nature and complexity of the change, you may also want to consider hosting webinars or conducting focus groups with customers to gather feedback or answer questions. Whatever method you choose, it's important to keep your communication timely and transparent.
2. Be Responsive to Customer Feedback
Make it a point to collect feedback from your customers on a regular basis—and then actually do something with it! Whether you use surveys, social media, or good old-fashioned face-to-face interaction, take the time to listen to what your customers are saying and use that information to make improvements to your product or service.
There are many different ways to gather customer feedback, including surveys, focus groups, social media platforms like Facebook and Twitter, and in-person meetings or events. Some effective strategies include asking open-ended questions that allow customers to share their thoughts and opinions freely, listening carefully to what they have to say, and incorporating their feedback into product updates or new features. It is also important to respond to any feedback in a timely and respectful manner, acknowledging their input and thanking them for taking the time to provide it. Overall, by engaging with your customers and making an effort to gather their input, you can build stronger relationships and increase customer satisfaction and loyalty.
3. Show Them Some Love
Your customers should feel like they're valued—because they are! Show them some love by sending them personalized communications on special occasions, offering them exclusive deals, or simply taking the time to get to know them on a personal level. When your customers feel appreciated, they'll stick around for the long haul.
There are many different types of SaaS business deals that can be popular among customers, including free trials, discounts, bundled packages, and referral programs.
Some common strategies for enticing existing customers to sign up for these types of deals include offering attractive promotions, providing extra features or benefits for a limited time only, and promoting these offers through email newsletters, social media platforms, or customer outreach programs. Whatever strategy you choose, it's important to be creative and stay on top of current trends so your customers don't get bored!
Some strategies that are targeted toward newer customers may include offering them discounted pricing or special promotions, providing extra support or assistance to help them get up and running, and using targeted marketing campaigns to reach out to potential new customers. Other tactics might include developing onboarding programs or educational resources designed specifically for newcomers, as well as leveraging social media platforms and other online channels to build awareness and generate interest.
What if you have customers that you've lost that you want to entice into coming back?
Provide targeted marketing campaigns that highlight the benefits of re-joining your service. Other potential strategies might include reaching out directly to former users through email, social media, and other online channels in order to encourage them to come back, as well as creating dedicated support teams or online communities focused on responding specifically to customer feedback and addressing any concerns they may have. Overall, the key is to be creative, stay engaged with your customers, and make them feel valued so they will continue to stick with your platform over the long term.
4. Be Available When They Need You
If there are any customer complaints, or a customer has a question or problem, they should be able to reach you easily and have their issue resolved quickly and efficiently. That means having multiple channels of communication (phone, email, chat) and making sure someone is available 24/7/365 to help out as needed. No one likes being left in the dark, so don't leave your customers hanging! Commitment to dedicated personal assistance is key to customer satisfaction.
If you aren't always available, having a service and support team can help to play a key role in ensuring customer satisfaction, as they are responsible for responding to customer inquiries and resolving any issues that arise. This can include answering questions via phone, email, or chat; troubleshooting technical problems; and tracking down missing shipments or missing orders. To be effective, these teams must be well-trained, well-equipped, and responsive. They should also have a clear escalation process in place so that any issues that can't be resolved at the first level are sent up to senior or managerial staff for further review.
In addition to having dedicated service and support teams, it is important to always be available online with live chat capabilities or social media accounts that customers can turn to if they need help or have questions. This helps to build trust and credibility to build customer relationships, showing them that you are committed to providing the best possible service and support. This will also help with customer retention because it prevents them from becoming frustrated or losing interest in using your services to to unresolved problems. 
5. Be Consistent
Consistency is a key factor in customer satisfaction and retention, as it shows your customers that you are reliable and trustworthy. This means delivering on your promises, such as providing quality products or services, meeting deadlines, and following through on any commitments you make to customers. It also means maintaining a high level of customer service across all touch points.
To be consistent, you may need to make changes to your internal processes or operations in order to better streamline your service delivery, such as automating certain tasks or implementing new tools or systems that can help improve efficiency. You may also need to allocate more resources or invest in additional training for your team members to ensure that they have the skills and knowledge needed to deliver quality results. Whatever steps you take, it is important to be mindful of how these changes will impact customers so that they are not negatively affected by any disruptions in service.
Ultimately, being consistent means consistently exceeding customer expectations and delivering a high level of service. By doing so, you will not only gain the trust and loyalty of your customers, but also be able to build long-lasting relationships that can help with customer retention and growth.
Results of Strong Customer Relationships
What is Lifetime customer value? Lifetime customer value refers to the total value that a customer provides to a business over the course of their relationship with that company. This can be measured by calculating how much revenue a customer generates for the business, as well as any additional costs or expenses incurred in providing them with products and services. Factors that may influence lifetime customer value include the customer's purchasing frequency, the average order size, and any discounts or promotions that they may receive.
There is a growing understanding among businesses today that developing strong relationships with customers is key to long-term success and profitability. This is because loyal customers are more likely to make repeat purchases over time, which allows your business to earn greater revenues and profits over the long-term. Additionally, these relationships can also help to reduce costs and expenses by promoting customer retention, reducing marketing costs, and enabling you to more effectively target new customers.
Overall, focusing on building strong customer relationships has many benefits for businesses of all sizes. This includes higher revenues and profits, reduced marketing costs, better customer retention, and improved customer satisfaction. If you're looking for ways to improve your customer relationships, it is important to be proactive in gathering feedback from customers on a regular basis, as well as investing resources in developing effective marketing and service strategies that meet their needs. With the right approach, you can build stronger relationships with your customers and help your business thrive for many years to come.
If you are looking to build strong relationships with your customers and improve the profitability of your business, there are a number of strategies that you can implement. One key approach is to gather customer feedback on a regular basis, through surveys or other means, in order to better understand their needs and concerns. Additionally, you should also invest in marketing strategies that are targeted and relevant to your customer base, such as through email marketing, social media campaigns, or other channels. Finally, it is also important to offer top-quality products and services that meet the needs of your customers, providing them with a consistent and reliable experience over time. By focusing on these key strategies, you can build stronger relationships with your customers and help your business thrive in the long-term.
Ways to Evaluate Your Current Customer Relationships
Use A Customer Journey Map
A customer journey map is a visual representation of the experience that customers have with a product or service over time. Typically, this includes different touchpoints and interactions between the customer and the business, as well as information about how these experiences may influence their overall thoughts, feelings, and perceptions. In order to create a customer journey map, it is important to consider things like the needs and motivations of your target audience, as well as any challenges or obstacles that they may encounter along the way.
There are many benefits to creating a customer journey map for your business. One key advantage is that it can help you to better understand your customers' needs and expectations, which can in turn inform decisions about your marketing strategy and product development efforts. Additionally, when used in conjunction with other customer feedback tools, a customer journey map can help you to identify areas of improvement and make changes that can increase sales and improve customer retention. Overall, if you are looking to build stronger relationships with your customers and boost the profitability of your business over time, creating a customer journey map may be an effective tool for your organization.
Use A Customer Analytics Tool
One option for evaluating a business-customer relationship is to utilize customer analytics tools. These types of tools can provide insights into things like purchasing patterns, engagement levels, and sentiment around specific products or services. This information can help businesses better understand the needs and preferences of their customers, as well as identify areas for improvement or opportunities for growth. Additionally, when combined with other feedback mechanisms such as surveys or focus groups, customer analytics tools can also be used to identify key pain points or areas where customers may be experiencing dissatisfaction or frustration. Overall, by incorporating customer analytics into your evaluation process, you can gain valuable insights into your current business-customer relationships and create strategies to improve satisfaction and financial success over time.
Overall, there are many strategies that businesses can use to build stronger relationships with their customers and improve the profitability of their operations. Some key approaches include gathering customer feedback through surveys or other methods, using marketing strategies that are targeted and relevant to your target audience, and providing high-quality products and services that meet the needs of your customers. By focusing on these key strategies, businesses can build long-lasting relationships with their customers and help increase sales and improve financial success over time.