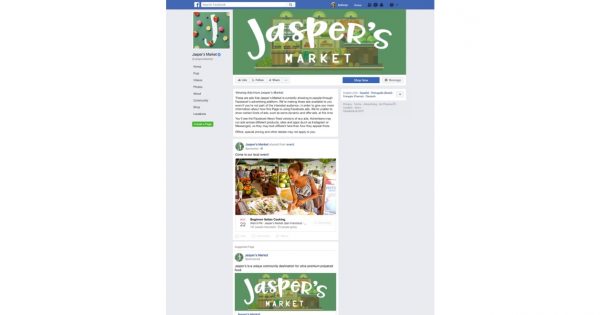 3 Reasons Why Facebook's View Ads Feature Is Great for Agencies – Adweek
3 Reasons Why Facebook's View Ads Feature Is Great for Agencies
Opinion: It shouldn't be seen as a harbinger of doom
Facebook recently rolled out its new View Ads feature to the public. The initiative—catalyzed by Russian influence on the 2016 U.S. presidential election and underlined by the Cambridge Analytica data breach—is Facebook's latest attempt to increase the level of transparency that users experience on the platform.
At my agency, Drive Social Media, this immediately made everyone's ears perk up. A handful of my coworkers asked me if I was worried about every other agency in town being able to see the campaigns we're creating for our clients and piggybacking off of the creative, messaging or strategy.
But this news shouldn't be seen as a harbinger of doom. View Ads will not only have zero negative impact on the value of an agency's intellectual property—it's actually a boon for owners.
Here are three reasons why your agency can benefit from Facebook's latest transparency-touting initiative:
It increases authenticity in messaging
A lack of transparency in display advertising is nothing new. However, the industry in general has been making strides in the right direction. And while Facebook doesn't experience the same kind of fraud that other digital mediums have in terms of fake traffic and bots, it does facilitate brands being able to tailor their messaging specifically to the likes and interest of the audience that they are running their ads to, as opposed to just running ads based on online behavior, as is the case with Google AdWords.
While this isn't necessarily unethical or "shady," it still has a psychological impact on viewers who care about authenticity in the brands they patronize. As a matter of fact, according to Cohn & Wolfe's 2017 Authentic Brand Study, 91 percent of consumers stated that they are willing to reward a brand for its authenticity by recommending the brand to friends or buying the product. 62 percent said they would purchase a product from that brand that they deem to be authentic.
Brands won't be able to completely safeguard themselves against being seen as inauthentic if they change their messaging too much.
The takeaway? Define who you as a brand upfront and reflect that in your messaging. That's not to say that you can't still adjust your advertisements to the audience you are serving them to, but you need to stay true to your brand values at all times.
It allows your sales team to identify who is and isn't currently running Facebook ads
If your business development team is like ours, you're probably doing a ton of cold calling. As a matter of fact, our BDs are making a minimum of 250 cold calls every week.
Most of our prospect list is generated from our developers seeing traditional advertisements (TV, radio, billboard, etc.) and reaching out to look into the prospect doing social media marketing with an agency.
But with all ads being visible, we are now able to see exactly what level of paid Facebook advertisement the prospect is at currently. Not only that, we can analyze their ads, point out the areas that could be better with the ads (graphics, copy, audience, etc.) and further showcase our value as consultants.
The bottom line is that agency owners now have another way for their sales teams to qualify leads and more effectively prepare for conversations with their prospects.
It gives you a non-salesy way to showcase your ability as an agency
Get this: 54 percent of buyers want to see how a product works on the first call with a salesperson. Unfortunately, when it comes to selling advertising, you probably aren't getting to a product demo on the first call. But if the prospect can see some of the ads you've created, it gives you the ability to put your product in front of them without altering your pitch for your initial reach-out. Your sales team can do their regular pitch, and then give them the directions they need to go look at the ads for some of the clients you're currently working with.
https://www.adweek.com/digital/3-reasons-why-facebooks-view-ads-feature-is-great-for-agencies/
On – 12 Jul, 2018 By