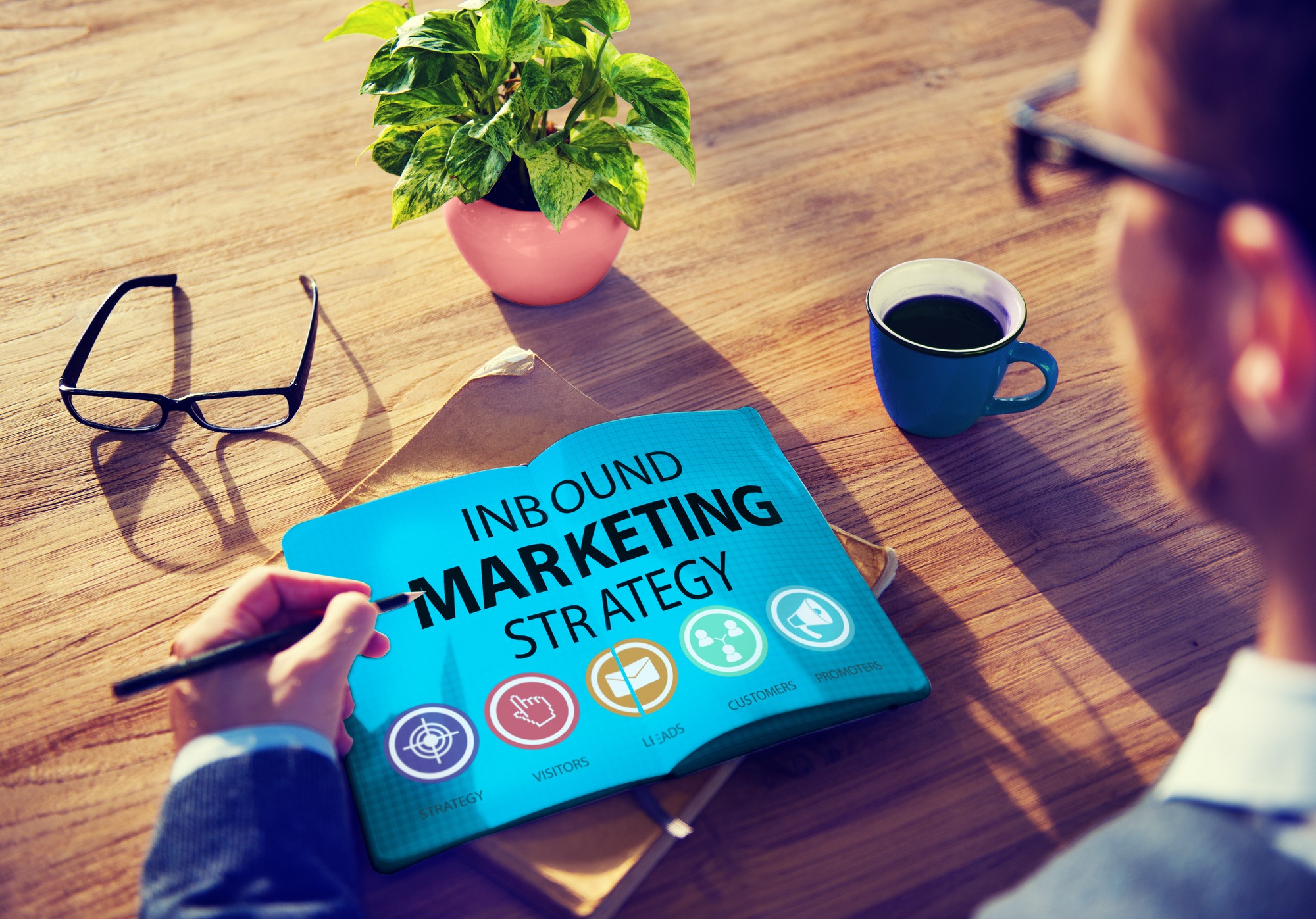 Have you ever tried making cold calls to increase sales for your business? If you haven't, pick up the phone and try at least making one cold call. Call a prospect (a stranger you have never met) and try to convince them to purchase something from your business in one brief conversation.
Cold calling is tough and many times does not work. Inbound marketing strategies are much better and more effective in closing deals.
In fact, statistics say that inbound marketing strategies bring in 54% more leads than traditional methods with paid marketing.
There's a lot of room for creativity in marketing, which is why there are so many ways to increase sales. If you are looking for more effective ways to generate leads, you'll want to find a few inbound marketing strategies that work for you.
Let's break down what inbound marketing is, the various ways to do it, and tips on how it can help your business grow.
Ready? Let's go!
What are Inbound Marketing Strategies?
Inbound marketing strategies are approaches that companies will take to create valuable content that inspires customer relationships for the long term. They align with what your target audience is looking for. You are providing solutions to your customers' problems so they will be loyal to your brand.
There are four stages to inbound marketing, which are:
Attract your audience.
Convert to a deal.
Close the sale.
Delight the customer.
You are naturally attracting your customers to learn about your product or service by using techniques like branding, search engine optimization, social media marketing, and content marketing.
Outbound marketing is more about spreading the message to grab the attention of a broad audience. This can be through cold calls, radio ads, print ads, tv commercials, billboards, direct mail, and various other tactics.
A recent survey suggests that 75% of marketers view inbound marketing to be effective, while only 62% said that outbound marketing is effective.
If you are thinking of creating an inbound marketing strategy that rocks, here are some great tips to help you get started.
1. Set Goals
It's a simple piece of advice, but a critical one. Before you generate inbound marketing content, you must clearly define what your goals are.
When you reach out to your audience, you want to take aim during the daylight, when you can see clearly. Do not begin your strategy aiming where you can't see, in the pitch dark. Having no plan and no goal is a lot like aiming at nothing at all.  
The more specific you can get, the better. Determine how many clicks you want, downloads, new leads, etc. Once you gather your numbers, keep them in mind as you go along and make revisions if you need them.
2. Keep a Consistent Brand Message
From colors to fonts to your tone and voice, you should have a clear definition of what your brand is. Create a brief document that will contain your brand guidelines to help you.  
A consistent brand message is what will define your business when you begin your inbound marketing strategies. It's how your target audience recognizes and remembers your company. If your brand gives them a warm, friendly, positive feeling, they will continue to purchase from you.
3. Create Audience Personas
You'll want to know more about the people you are selling to. That's how you can create a connection. This means giving your audience what is called a "persona."
It's a personalized representation of your target audience. It details things like:
Demographics
Behaviors
Likes and dislikes
Pain points
Often there are many personas you are dealing with, so you will want to give each personality a name. A detailed approach for creating your personas would be to review the data you already have on file from sales numbers, customer feedback, social insights, etc.
4. Investigate Competitors
Once you create buyer personas, you can assume that your competitors have done this too. Look at what your competitors are doing, such as the content they offer and how they deliver it to their target audience.
Seeing what your competitors are doing can inspire you, but you don't need to do it the same way. Do your own testing to see what is working, what is not, and how you can tweak it to be more successful.
5. Optimize Your Content and Research SEO Keywords
You'll want to do some thorough research on keywords. Inbound marketing strategies depend on users finding you. SEO is a powerful method for bringing your target audience to your website.
You cannot achieve this properly without doing your due diligence first. You must take some time and find basic search terms that your personas are using. Don't guess.
Research the terms that are out there, as it may surprise you at what your target audience really types in the search engine.
You'll use these terms to optimize the content you create, building a solid foundation for your inbound marketing strategies.
6. Create Short-Form and Long-Form Articles
Blogs are still a great way to generate inbound leads. Statistics suggest that inbound marketing strategies that include blogs attract 67% more leads than strategies that do not have them.
The key to successful articles is picking a topic that is of value to your target audience and the personas you created. If you give a solution to a pain point they have, you will be closer to closing a deal!
Effective long-form articles usually have over 2,000 words and are on an evergreen topic. It must be high-value content with a lot of data. You can include your own case studies.
Long-form articles perform well. Studies say that their people are 153% more likely to read, share, and link a long-form blog over a brief article. Plus, they rank higher on searches for Google.
7. Creating Guest Posts
A highly effective way to generate inbound leads is not to keep all your content to yourself on your own site and spread the love. Creating blog articles and posting them on influential sites attracts buyers.
Sharing is a great way to get the attention of new users with backlinks. This can boost your SEO rankings, too.
8. Produce Marketing Videos
In the world of digital transformation, video rules. If you are not attracting customers by using videos, you are missing out on inbound leads. "How to" videos are extremely popular searches.
YouTube is a powerhouse of video content with 1.7 billion unique visitors each month. 62% of users from the U.S. access YouTube daily. Not only that, but visitors spend 19 minutes a day (on average) on YouTube.
YouTube videos are easy to embed on websites. You can upload a video on your YouTube channel and then embed it on your website.
9. Host a Webinar
If you want to generate videos easily and at a low cost, host a webinar. This is a great way to educate and offer valuable insight to your potential buyers. You can position your company as a place that hires thought leaders and experts.
The people that register for your webinars will usually give you their email addresses, giving you the ability to create a database of emails so that you can continue to nurture your audience, informing them about your product.
10. Schedule a Facebook Live Event
A more informal approach than a webinar, you can schedule and create Facebook live events. This is a one-to-one experience where your personas can engage with you in the beloved medium of internet video and social media.
In fact, Facebook users love "live" events. Statistics say that they will spend as much as 3x more time watching something that is live versus something that is pre-recorded. It's a chance to answer questions from your target audience on the spot.
11. Share Infographics
Inbound marketing strategies benefit tremendously when they include infographics. Infographics present viewers with a lot of potentially boring data points in a fun, aesthetically appealing design that both attracts the eye and is much easier to digest complex facts. People are more likely to share a well-crafted infographic, too.
12. The Growing Popularity of Podcasts
It's at an all-time high and continuing to rise. We are talking about podcast listenership. Just think, what is your favorite podcast?
Podcasts generate brand awareness. They shine a light on your business as being seen as an expert in your industry.
You create a podcast to brand your business or to accommodate guests and interviews. Both styles are effective. You can choose a format that makes you more comfortable.
It's low in cost and high in the rewards you reap. The one caveat to a successful podcast is that you want a consistent schedule for releasing new episodes, whether you do it monthly, bi-weekly, or weekly. Choose a cadence and stick to it.
13. Run Inbound Paid Search Advertisements
Another fantastic inbound marketing strategy is running paid search ads. Your personas have a need for something, and they will search for it. You don't need an optimized article to come up high in search results.
To maintain your paid searches as an inbound marketing strategy, they must answer a need with valuable information and not just be an opportunity for a quick sale. You want to build a relationship with your audience so that they trust you and will continue to buy from you.
14. Add Remarketing Ads in the Mix
A remarketing advertisement is an ad that will display to a user as he or she browses other websites online.
Prospective buyers will first find your videos and blogs on your website. Then, as they search other places, a remarketing ad will continue to engage them once they've left your site.
It reminds them of your content and may provide additional information to help them through the decision-making process. It's a way to keep your brand on top of their minds.
15. Create Landing Pages for Inbound Marketing
Unlike your website, you make landing pages for a specific purpose. It's a part of digital advertising and you use it for inbound marketing. Your short- and long-form articles, videos, podcasts, digital events calendar, e-books, and more can all have a landing page that is a part of your website.
When creating an inbound marketing strategy, many landing pages must deliver value first. Next, it engages and encourages the user toward the path of purchase. Consider the important elements of effective landing pages as followings:
Relevant and On-Topic
A good landing page is about what the user needs. It's relevant and aligns with what the person was searching for. You are building trust this way too, so avoid any kind of bait-and-switch tactic that will do more damage than good.
Clear Call to Action (CTA)
You need to identify what it is you want the person who visits your page to do once they have reviewed all the information. It can link to other relative content, subscribe to a newsletter, download an e-book or whitepaper, etc.
No Unnecessary Clutter
The potential buyer has visited your page for a specific reason, and that is what you want to focus the information on the page. Don't look at it to overload someone with details.
The more information that they see and don't need, the more you risk them bouncing and leaving forever. Do not put too many links and do not oversell. Again, this is about building a relationship and trust.
Swell Systems Helps Your Inbound Marketing Strategies Stay on Track
We deliver cost-effective business management applications for businesses like yours. We love helping creative professionals and small businesses grow.
If you are beginning a heavy concentration on inbound marketing strategies, Swell Systems is here to help you organize your approach to project and task management. Stay organized, stay focused, and generate more leads for your team. Contact us today to learn more.