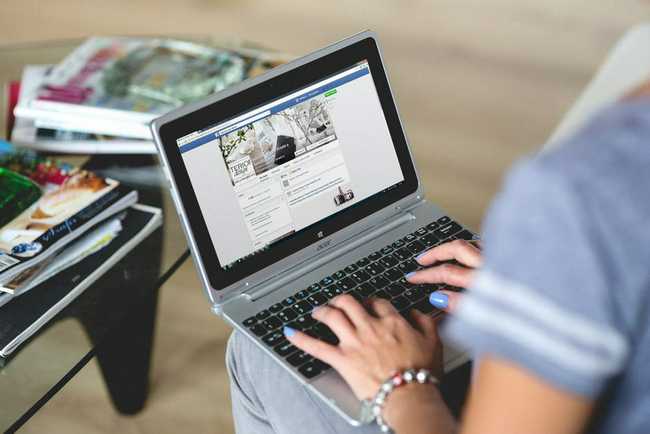 Are you struggling to increase your sales and retain your customers? The simplest strategy brands can use is leveraging social media.
Today, social media is more popular and diverse than ever. For example, Facebook and YouTube are the most popular social media platforms yet more Gen Z-ers use SnapChat and Instagram.
It's easier to run a successful social media marketing campaign thanks to the myriad of tools available, such as SaaS applications for social media integration. There are ways to use these tools in a smart and effective manner to better organize your content and generate more interest from your followers.
Here's how to use social media marketing tools to create a powerful social media marketing strategy.
Improve Your Content
In order to compete with competitors on social media, it's integral you release the highest quality content. But it can be difficult to identify what works and what doesn't, especially if you're new to social media marketing.
There are a myriad of tools available to identify any trending topics, provides insights on your social media analytics, and tools that can measure customer engagement.
For example, you can research topics, keywords, and hashtags that are trending. You can use tools that analyze the effectiveness and competition of a keyword and/or hashtag. You can also use these tools to find influencers in your niche and study what they're doing to attract a large following.
Are you unsure if your content is successful? There are tools that can study your social media metrics. They identify the overall performance of your social platforms, such as measuring your traffic and identifying new followers, as well as measuring the success of your individual posts.
Create Customer-Centered Posts
The social media landscape can be difficult for businesses. Each social media platform attracts different audience members and your consumers expect different content from you. Fortunately, social media tools ensure you stay on top of customer content demands.
The best way to do this is by studying your audience analytics. You can view the demographics of your followers based on the social media platform they choose. Some of these demographics include their age, gender, and location.
You can also view the engagements of your posts. Different social media tools can study your engagements on whole social media accounts or individual posts. These tools will inform you if your engagement is increasing or decreasing.
When you see a post is gaining more engagements, you can see how you created that post differently and why it's attracting more engagements.
Create Social Media Marketing Goals
The only way your brand will improve your social media marketing is by establishing goals. The best practice when creating goals is ensuring they're realistic and results-driven.
For example, let's say you study your social media metrics and realize your posts aren't getting enough engagements. You can use social media metrics tools to study which posts have the most engagements and what you can do to improve your engagements.
Don't have time to discover your results? There are also tools that alert you when a post has gone viral or if your posts are gaining more traction.
If you're unsure which goals you want to create, this is when competitor insights come in. You can study your competitors' social media marketing services and discover how you can improve yours. There are many social media tools that specialize in competitor research and analysis.
Study Your Data
Some of the most popular social media marketing tools provide data and insights across all social media platforms. This helps brands streamline their social media marketing efforts and identify audience statistics.
The most common example is social media marketing demographics. You can view audience information such as their age, gender, location, language, and other information that can better help you understand your audience.
It's best to utilize data from all social media platforms, not just one. Your audience can engage more on one platform or react stronger to specific posts.
Organizing Your Posts
In order for brands to gain an audience, they must post consistently. There are many social media tools to help you plan and organize your posts.
Social media scheduling software is the most common example. You create your post and schedule the post for any specific date and time. You can schedule your posts directly on the platforms you're posting on but post scheduling tools can post your content on multiple platforms at the same time.
Know of Any Social Media Changes
Social media is still a relatively new industry and there are constantly new changes that improve your postings and audience engagements.
Some changes seek to follow consumer trends, such as the increasing video and live video capabilities. Other changes improve viewer and creator privacy and safety. Examples include YouTube has new standards for posting children's video content, improving children's protection online.
It's integral your business complies with these updates. However, staying informed is not always easy. Fortunately, there are tools that ensure you're well-aware of any new social media updates.
Google Alerts are a perfect example. You can save Google searches such as "Facebook Updates" or "Instagram Updates" and Google Alerts will send you the latest search results to your email.
Streamline Your Customer Service
In our digital age, there are many ways your customers can communicate with you. Instead of calling your customer service phone number, your customers will likely inquire with you on Facebook and Instagram messenger.
Keeping up with these different communication channels can be challenging. Fortunately, different tools can streamline your social media customer efforts in one place.
Some tools can alert you if one of your channels receives a new message. You may also be able to reply to all messages from the same place.
The messenger app isn't the only place where customers can connect with your brand, asking questions and providing their opinion. You can also use social media tools to monitor your comments, responding to any questions and comments.
Create Media
Media and visual content engage your followers. Your audience wants to see fun images and videos. Here's the issue — not everyone can create this media and many small businesses don't have the capital to afford digital artists and video professionals.
Fortunately, there are many free and cheap tools to help you create content.
You can create interesting social media banners and edit your Instagram images on different platforms and apps. There are video tools to create engaging marketing videos. You can even create fun infographics to post on your social media.
All of these platforms are easy to use and require no technical and professional expertise.
Write Excellent Social Copy
Media and visual content are essential to your social media marketing strategy. But this doesn't mean you should ignore your social copy. Social media platforms such as Twitter depend largely on excellent and branded written content.
How do you write engaging social content? If you're not a writer, you should always have a spellcheck tool on hand to ensure you make no grammatical errors. There are also writing analysis tools to ensure your writing is concise and is ideal for social media platforms.
If you have a staff of social media marketers, invest in a plagiarism checker to make sure no staff members plagiarize your social media posts.
Improving Your Networking
Not all brands use social media to attract customers and sales. Many brands use social media platforms, such as LinkedIn, to network with other professionals. Common examples include using social media as hiring tools and even networking with influencers.
You can use many of the same tools for customer attraction and retention, just using them in a different way for a B2B market. For example, you can use tools to monitor your messages and comments, ensuring you respond to your colleagues in a timely manner.
You can also use keyword, hashtag, and topic research fit for a B2B audience.
Increase Traffic to Your Landing Pages
Social media is also a powerful tool to increase traffic away from your social media pages. For example, you can promote your blog or product landing page on social media to help drive interest and traffic.
How can social media tools improve your social media website promotion?
Let's say you're scheduling a blog. You can take the URL and schedule the social media post at the same time your blog posts. More social media platforms are featuring posts as a "premiere" so your followers can immediately see the latest updates.
Some tools can automatically reshare content, specifically evergreen content. This helps keep followers engaged and can attract new followers to some of your older content.
Find the Best Staff and Freelancers
You can't handle social media marketing on your own. In today's business world, there's a whole pool of talented freelancers, influencers, remote workers, and even a social media marketing company that can take your social media to the next level. But how do you find these professionals?
If you're looking for a social media marketing staff member or freelancer, there are many specialty job boards that can align you with a professional and can inform you when you receive an application.
If you're looking to connect with influencers for cross-promotional marketing, there are different tools that filter influencers based on niche, following, engagements, and other factors.
Ensure You Use Brand Consistency
Brand consistency is everything. Your customers recognize your brand which means you must use expert branding on all social media platforms. But every social media platform is different, making social brand consistency difficult.
Fortunately, different tools help you achieve expert branding on all social platforms. Use those media creators, as a perfect example.
Your customers will recognize different fonts and color schemes as ones your business utilizes. You can use these tools to create the same media while reformatting the media to fit the different specifications of each social media platform.
You can also take a look at each post on every platform and ensure you're consistent with style and wording. If you're not, you can see where your branding alters and find a way to make it consistent.
Better Event Promotion
Social media is a handy tool for specific industries and roles, such as event management. There are ways you can better promote your event on social media with integrations that entice your attendees.
While you can use individual platforms, such as Facebook, to create and manage an event, you can also use third-party event creation platforms. These platforms align with your social media events and you can better integrate ticket sales and other metrics into these platforms.
You can also use media creators to improve your event promotion. For example, you can create an event commercial with footage, text, and images to share on your social media platforms.
Do you want to create a hashtag for your event? Ensure your hashtag is successful by using hashtag research and popularity tools.
Interactive content is also becoming popular amongst social users. Create a poll on Facebook and Twitter and ask your attendees to vote on event necessities, including entertainment and menu options.
Social media tools will also benefit you while the event is occurring.
You can use social media to record live videos for the ultimate FOMO campaign. You can also take pictures during the event, using photo editing apps and media creators to create enticing social media posts and even using this media for future event promotion.
Use These Social Media Marketing Tools to Improve Your Strategy
Every business needs to utilize the power of social media marketing. Social media will connect you directly to your customers, enticing them in different ways. From your branding to your event management, these social media marketing tools will help improve your social media campaign.
But managing your different social media tools can be challenging, even for a social media agency. Don't worry, we offer a solution to keep your social media tools in one place, as well as other various programs and applications your business uses.
Take a look at our features.