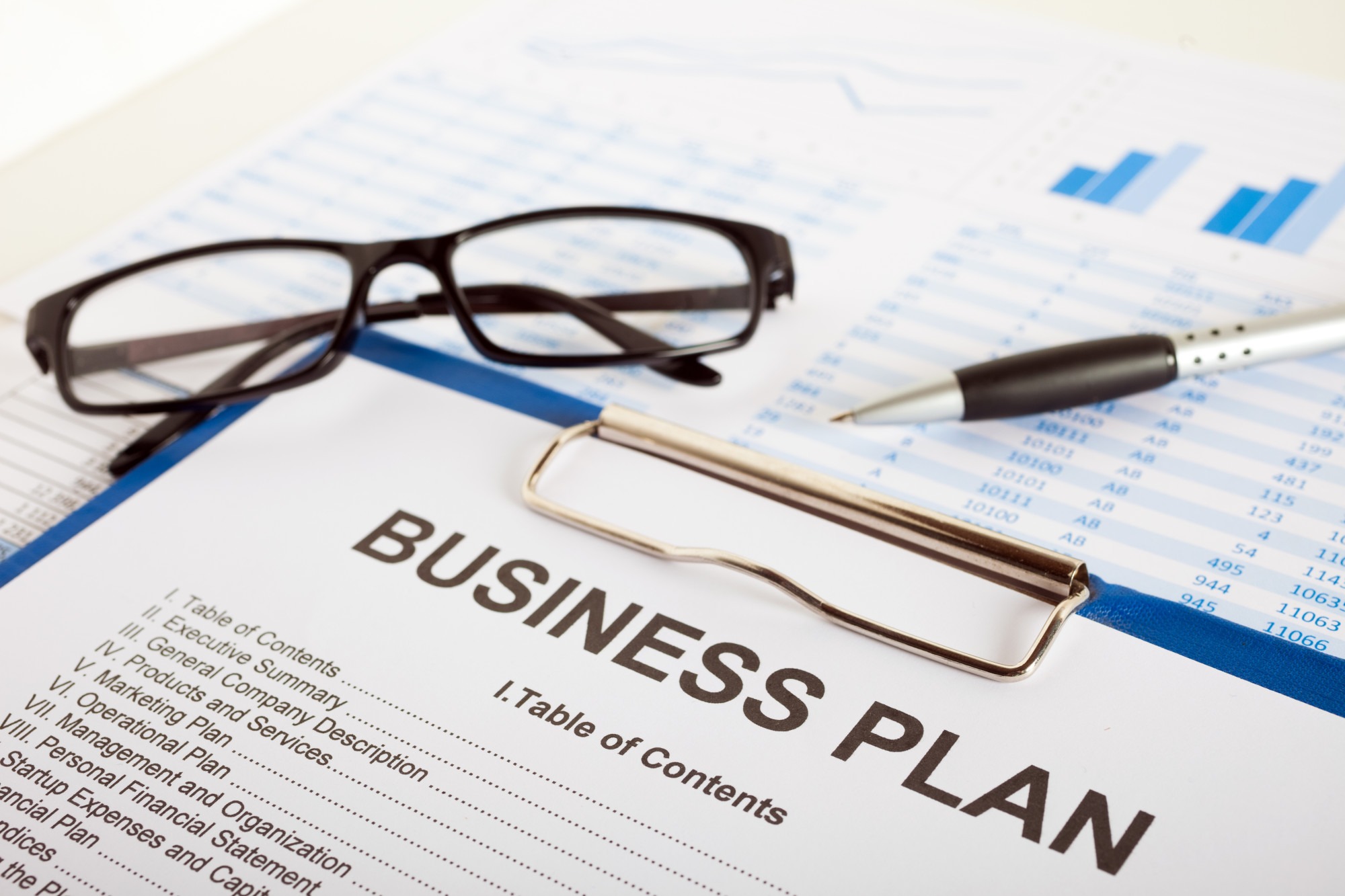 Seven out of 10 businesses fail within the first 10 years of business. While the reasons why vary, most of them are really due to poor planning.
Most business owners also fail to understand the importance of a business plan and therefore never actually create one. What is the purpose of a business plan?
It's to help you see where your business needs to go and to avoid potential problems as you move in that direction.
If you're still not convinced, keep reading. We're answering the question, "why is a business plan important".
Why Is a Business Plan Important?
Plainly put, the importance of a business plan is to help you succeed in business. But you first also need to understand the purpose of a business plan in order to create one that will actually work effectively so you achieve your desired outcome.
The Purpose of a Business Plan
If you want to define a business plan, it's a tool to help guide your decisions so you reach your goals. It's a roadmap which provides you with a greater sense of clarity in every aspect of your business such as:
Marketing
Finance
Branding
Target market
Products/Services offered
Day-to-day operations
A business plan is your guidebook or business manual that helps you check how viable your business is before you invest too much time or money on an idea, product or strategy.
Clarifying Your Next Steps
The purpose of a business plan is also to help you clarify what your next steps are, which resources you'll need to get you there, and how long it should take you to achieve your desired results.
New businesses need a business plan if they require financial help. But even if you don't need financial assistance, you should create a business plan.
And existing businesses should update their business plans annually. This will help guide the growth and expansion into new markets for your business.
The Purpose of a Business Plan Is to Ensure You Have Enough Funding
82% of businesses fail due to cash flow issues. Either they aren't making enough money, don't have the funds to grow when they need to or they spend too much money on a failed strategy.
By planning your year ahead of time, you can factor in how much money you think you'll need for various marketing plans. You'll also know how much money you have to hire new employees or invest in new equipment.
Planning For Your Financial Future
The importance of a business plan is to ensure that you know ahead of time the following information:
When you need access to the money
Where you can get money from if you need more
That way, if you do need funding, you don't have to scramble in a panic at the last minute. Instead, you can prepare ahead of time and make smarter financial decisions.
Securing Credit From Suppliers
Certain businesses need to secure credit from suppliers. But no supplier wants to do business with a company that has no real vision for itself.
A business plan shows you've done your research and you understand your business and target market very well. That shows your suppliers you're worth taking a risk on.
Identifying the Right People For Your Business
There are three types of people you need to work with to build a successful business:
Your target market
Your business partners/vendors
Your employees
A business plan will force you to list the qualities and qualifications of these three groups of people so that you surround yourself with the right team to help move you in the right direction.
Target Market
Identifying your target market helps you eliminate clients who waste your time, complain about your prices, and always seem unsatisfied with your products and/or services.
Instead, you'll be more easily able to attract and retain customers who love your services, are happy to pay your prices, and refer others to your business.
Business Partners and Vendors
No one can succeed on their own. The purpose of a business plan is to help identify those business partners and vendors who can help you run your business smoothly.
That way you'll work with vendors who provide reliable and high-quality services to you and your business. And you have a business partner, you won't have to worry that their vision is different than yours.
A good business plan will help you set up the right alliances so you have the support you need to reach the next level of success.
Employees
Your employees are also a vital part of the success of your business. You want to attract employees who are loyal to your brand and provide good customer service to your customers.
You also want to attract employees who are trustworthy. Your business plan can help you identify the traits of the types of employees you know who are just as invested in seeing your business succeed as you are.
It also shows potential employees that you have created a business that is here for the long-haul and is well-organized. These are attractive traits for potential employees. And parts of your business plan can be used to train new hires.
Identifying Potential Weaknesses
What is the purpose of a business plan? It's to help you identify and eliminate potential weaknesses before they become outright problems.
And it's often difficult to spot them unless you're actively looking for them. Creating and updating your business plan yearly helps you reflect on the steps you've taken so far and determine whether or not they were successful.
But a well thought out business plan goes one step further and it can help you determine why something wasn't successful or why it may not be successful in the future. Often that's hard to see unless you're taking the time to look for problems rather than waiting for them to show up on their own.
Testing Out the Feasibility of a Business or Marketing Idea
Most successful businesses do some testing on a product or service before they launch it to the public. This helps the business determine whether or not the product will be successful.
It also helps them iron out any potential issues before they cause problems. While it's not always foolproof, such as with Coca-Cola's rollout of "New Coke" back in the 1980s, but you're more likely to save time and money by creating a business plan first.
A business plan also forces you to do the necessary research to ensure you know your industry, prospective customers, and your competition well enough to launch successful business and marketing strategies.
Set Objectives For Yourself and Your Employees
What is the purpose of a business plan? It's to set objectives for you and your employees.
It's also to track those objectives and follow up to make necessary changes. A daily to-do list is nice, but it's not going to ensure you reach your goals.
A Clear Vision of What Success Looks Like
A business without a plan to move forward has no idea what's supposed to happen in their business. All they really know is that they want to find success but they have no idea how to make that happen or what success even looks like.
Instead, they take a short cut which often creates disorganization. The purpose of a business plan is to organize, plan, and communicate your priorities with yourself and pertinent parties.
You can even use your plan to help automate many aspects of your business which helps save on costs while lowering the number of potential mistakes made by human error.
To Make Better Decisions
Being organized really just means that you have developed a successful strategy to make good decisions. Creating a business plan lets you define and focus on your business and marketing ideas and strategies.
It also ensures you don't drop the ball in one area of your business. Financial matters are important, but so is management, having the right technology, human resource planning, and creating value for your customer.
Think of your business as you would your body. If one part of your body is ill, the rest of it isn't 100% healthy. If you aren't paying attention to one aspect of your business, then it's not as healthy as you'd like to think it is.
To Attract Investors
If you're growing your business and you want to attract investors to help you reach that next level, they need to see something on paper to make them give you their hard-earned money. One purpose of a business plan is to show your investors you have a viable business worth investing in.
A business plan will also help you make wise investments with the money your investors give to you.
Renting/Buying Office Space
You have options for where you want to run your business from. You can rent, buy or co-share an office with other businesses.
But no matter which option you choose, it still costs money and it's a fixed cost. If you think you may soon outgrow your current office space, you need to know if your plans and growth prospects show that you're justified in increasing this particular fixed cost.
Start Your Free Trial
Why is a business plan important? Because it's how you ensure success.
Another way to ensure success is to find the right resource so that everything you need to run your business is found in one place. We can help.
Our affordable, all-in-one application is the answer you've been looking for. Click here to start your free trial.