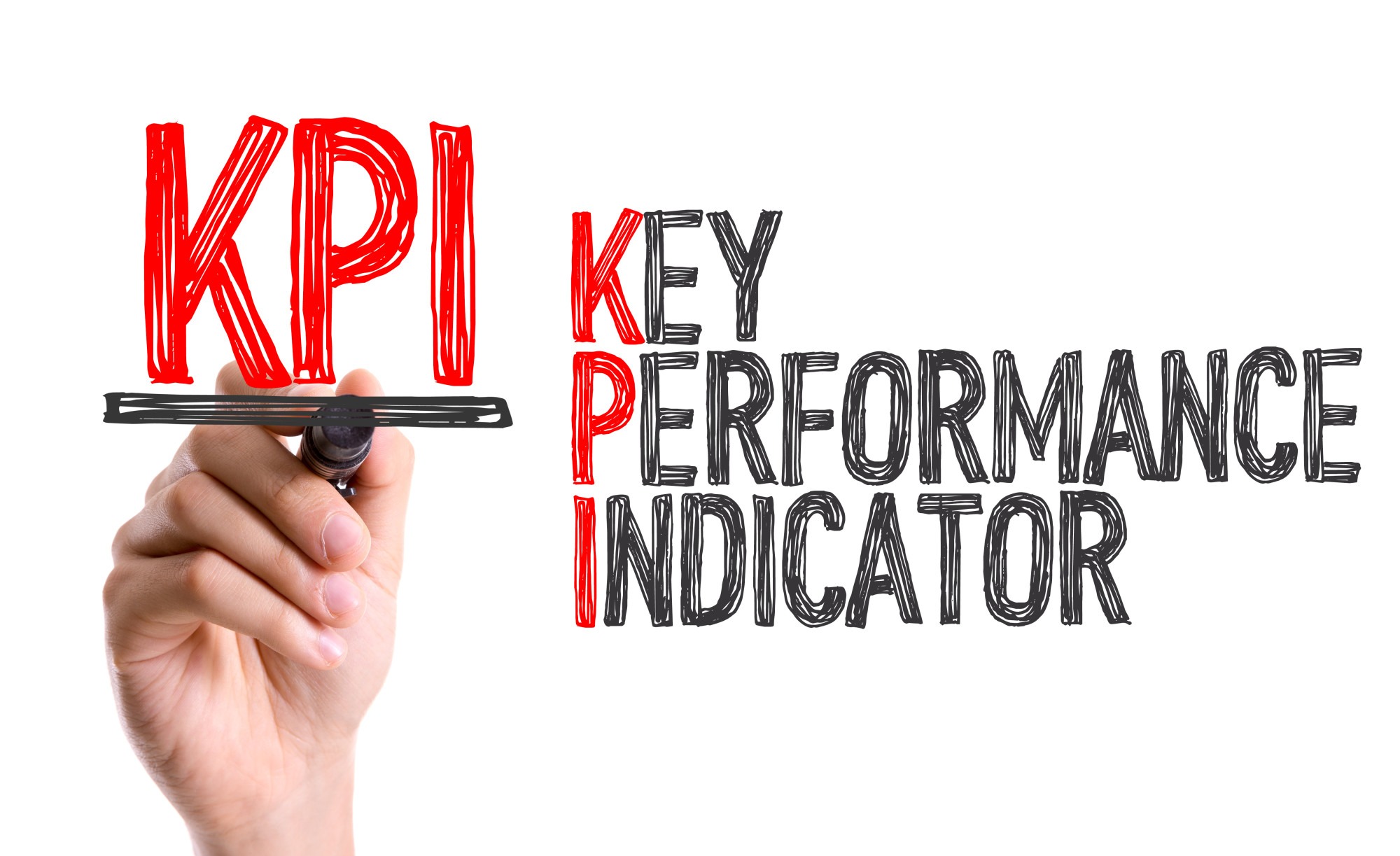 The U.S. Small Business Administration recommends that most businesses spend 7 to 8% of gross revenue on marketing and advertising.
This is a significant amount, so it's important that you spend your marketing budget wisely. Who wants to waste money?
You should ensure your marketing efforts are making an impact. One of the best ways to do this is by watching marketing KPIs like a hawk.
But don't worry! It doesn't have to be as difficult as it sounds. In this guide, we'll tell you everything that you need to know about setting and tracking KPIs for marketing.
What Is a Marketing KPI?
A key performance indicator (KPI) is a type of business metric that can be used to measure your progress toward achieving business goals.
Tracking KPIs is especially important in the context of marketing. Doing so can help you ensure that your marketing team is seeing results from your strategy.
It's important to identify and choose KPIs before implementing new marketing strategies and techniques. This way, you'll know whether the actions you're taking are having a positive impact or not.
Without setting KPIs, it can be hard to tell whether you're wasting your investment and spending money on marketing tactics that you shouldn't be.
Monitoring KPIs will help you ensure that you're staying on track when working to meet your goals. It can help you decide how to spend your advertising budget and determine which marketing strategies to focus on.
How to Set KPIs for Your Marketing Team
Now that you know about the importance of KPIs, you may be wondering how you should go about picking them. Here's how you can choose the best marketing KPIs for a business.
Only Pick a Few KPIs to Focus On
Remember that when choosing KPIs for a business to follow, you shouldn't overdo it. Don't choose too many metrics to follow and try to keep track of them all.
If you have too much data to look at it, it can actually make things a lot more difficult and your efforts will be too unfocused. Ideally, pick 2-5 KPIs to measure. This way, you can more easily keep sight of your goals and track your progress towards meeting them.
Keep Business Goals in Mind
One of the main things to remember is that you need to choose KPIs that are closely connected to the goals of a business. You need to think about what the goals of your marketing efforts are and should ensure that you're setting your KPIs accordingly.
Whether you want to increase sales, improve your marketing ROI, improve customer satisfaction, or increase brand awareness, be sure that you know what you're aiming for.
Understand the Status of a Business
When choosing KPIs, you should also keep the size of your company and its current trajectory in mind. A small startup will have different goals than a larger company with hundreds of employees.
An early-stage company may want to focus more on awareness or other relevant KPIs while a larger business that's already established may want to focus on a KPI such as cost per acquisition (CPA) instead.
Avoid Tracking Vanity Metrics
When choosing KPIs, an important thing to remember is that you should avoid picking vanity metrics.
Growing the number of followers on a social media account, for example, may make you feel accomplished. However, if it doesn't actually lead to an increase in sales, then it could be distracting you from your real goals.
While it may make sense to track some of these metrics, make sure that you're doing it in addition to other more important metrics. Ensure that you focus on tangible results to drive your business towards the success that you're looking for.
Understand Lagging and Leading KPIs
It's important to understand the distinction between lagging and leading KPIs when choosing metrics for a business to follow.
With lagging performance indicators, you'll be tracking actions that have occurred in the past. This includes things such as total sales in a month or the number of new customers that were gained.
Leading performance indicators track the chances of achieving something at a future time. This includes metrics such as conversion rates.
You should carefully choose between lagging and leading metrics and ensure that they align with your goals. If you're growth-focused, you'll usually want to be sure to use some leading KPIs.  
How to Track Your Marketing KPIs
There are many ways to track your marketing KPIs. You can track KPIs in a very simple way or you can get more advanced and automate much of the process.
The simplest way to track KPIs is to use spreadsheet software such as Microsoft Excel or Google Sheets. Inputting the data for your KPIs into a spreadsheet at regular intervals, such as every week or every month, is one way that you can track what's happening in your business without using special software. 
Tracking KPIs manually will take time and effort, however. For more advanced tracking, you may want to use specialized tools or CRM software. Advanced software can help you track your KPIs in a more streamlined and automatic way. 
KPIs You Should Consider Tracking
So now that you know how to choose marketing KPIs for a business, which ones should you consider tracking? Here are a few of the options that you'll want to consider. 
Cost Per Lead
One of the main metrics that you may want to consider following is cost-per-lead (CPL).
Trying to bring down the cost of each lead you get is well worth doing and can help your business become more profitable. Focusing on this metric can help you increase the efficiency of your marketing campaigns and ensure that you have your aim fixed on real results.
Tracking your CPL and optimizing your campaigns can help you get more business leads at a lower price.
Sales Revenue
While getting more leads for a low price can be beneficial, you should also pay attention to sales revenue as well. You should track sales revenue carefully to ensure that you know how much money your business is getting as a result of your marketing campaigns. 
It's problematic if your sales revenue is lower than the cost of your campaigns. You need to be sure that you're getting new sales as a result of your marketing efforts, so track sales revenue carefully to ensure your marketing is having an impact.
Organic Website Traffic
Organic website traffic is another metric that you may want to track when launching marketing campaigns.
Tracking this metric can help you determine how well you're ranking in Google and other search engines. Organic traffic can be especially helpful to track when comparing it to the amount of traffic you're getting from paid marketing efforts such as PPC ads.
By improving your SEO and tracking your organic traffic, you can ensure that you're getting a good ratio of organic traffic to paid traffic. The more organic traffic you get, the more sales you'll get without actively needing to spend marketing dollars on paid ads.
Unique Website Visitors
You might also want to pay attention to the number of unique website visitors your business gets.
Tracking this metric will help you determine how many new people are coming to your site each month to learn about your services and products. When tracking unique web visitors, you'll disregard repeat traffic.
Monitoring this metric will give you a clear idea of how many people your business has reached with its website in a given time period. Keeping track of this KPI can give you a good idea of how you're doing with your online marketing efforts.
Customer Retention
Another KPI that you should consider tracking is customer retention. This KPI will help you get an idea of whether you're building a loyal customer base or not.
Ideally, you should be aiming to create a loyal customer base and ensure that customers come back for more after the initial introduction. Working to monitor customer retention metrics can help you ensure that you're staying on track and building a thriving brand that connects with customers in a meaningful way.
Conversion Rates
Measuring the conversion rate on your website is also a great idea. Tracking conversion rates can help you determine how often your marketing efforts are leading to action.
A conversion can be any kind of action that a website visitor completes on your website. A conversion could be a purchase, but it may also include filling out a form, signing up for an email list, or taking another action.
Tracking the number of people who reach a certain landing page or form and then follow through and sign up, for example, can be a great way to check that your marketing strategy is having an effect.
Customer Lifetime Value
Another KPI that you might want to track is customer-lifetime-value (CLV). Customer lifetime value shows you how much each customer is worth to your business and can help you set a worthwhile budget when attempting to make new customers.
You'll need to know a good bit of other information to get an idea of customer lifetime value. To calculate CLV, you'll need to multiply the amount of a customer's average purchase by their purchase frequency. You'll then multiply that number by the average customer lifespan.
By tracking this metric over time, you'll learn a lot about the value of a customer and will be able to make better business and marketing decisions as a result.
Return on Investment
A metric that you're likely already familiar with, it's important that you also keep track of your return on investment (ROI) as well. Getting plenty of new customers doesn't mean much if you're spending more money to get them than they're worth to your business.
It can be tough to predict customer retention and the true ROI of a customer over a long span of time. However, by tracking ROI along with customer lifetime value, you can start to get a clearer picture of how much profit your marketing spend is leading to.
To calculate your marketing ROI at the most basic level, you'll need to divide the net profit of your marketing efforts by their total cost. You'll then multiply the number that you get by 100.
Average Order Value
You might also want to track the average order value (AOV) in your business. AOV is the average amount of money that is spent on each customer order. This metric includes orders made by new customers as well as by repeat customers.
Tracking this metric over time can be very beneficial for a business. Setting a goal to increase the average order value in your business can be helpful because it's typically easier to get more revenue from previous customers than to win over new customers.
Calculating the average order value for your business is very easy to do. All that you'll need to do is divide revenue by the total number of orders.
Understanding How to Set and Track KPIs for Marketing
If you want to move a business in the right direction, you need to take care when choosing KPIs for marketing. Setting and tracking a few great marketing KPIs will help you monitor the progress of a business and ensure that the marketing tactics you're using are making a difference.
Want to streamline marketing and run all of your business processes in one place? Click here to learn more about what SWELLEnterprise can do for you.