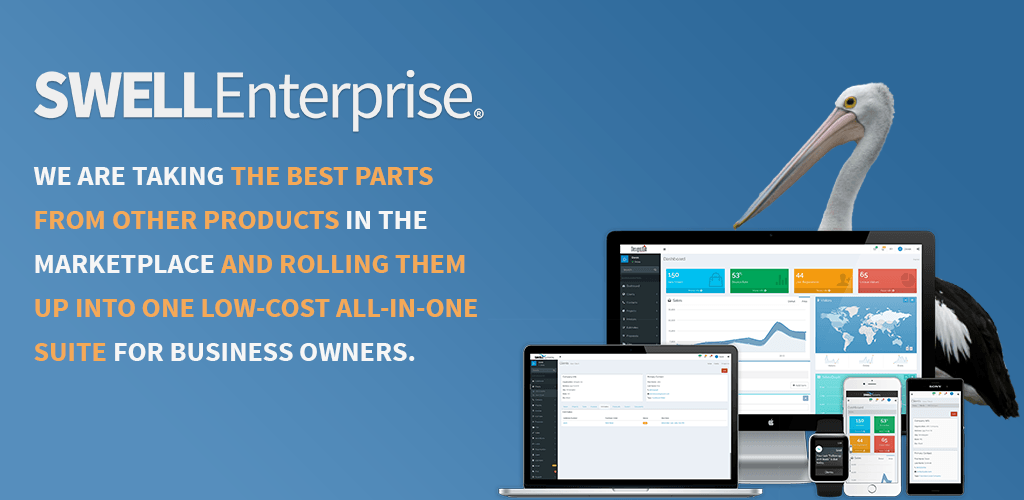 All websites are accessible via browsers on mobile phones but the experience of visiting them through a browser isn't always as seamless, quick, and user-friendly as accessing the website features through an app. At Swell Systems, we always want to make things comfortable and convenient for our clients, which is why we have released a mobile app with all the features of our desktop platform.
What is SwellEnterprise?
SwellEnterprise is an all-in-one tool designed to help business owners, professionals, and teams become more productive and organized. The platform consists of a wide range of features that allow you to keep track of and maintain all of your marketing, support, and sales relationships.
What are the features of this app?
The app is designed to provide full-scale support so there are no features missing. You can use the app in the same manner as you did the desktop platform. Here are some of the many features of this app:
Client manager –

This will help you keep track of clients and guide them through the sales process.

Contacts manager –

Displays all of the client's contact details at once and keeps them organized.

Project management –

This tool helps organize projects, assign and keep track of different tasks, and help keep track of progress through the project and goals.

Invoicing –

This tool can help you send, resend, and keep track of all invoices so you don't miss any amounts due.

Estimates –

Business owners don't need to calculate and send estimates to their clients as this tool can handle the task for them.

Email client –

This tool allows you to use your email client directly on the platform. There's no need to keep numerous tabs open on the browser or keep switching between two different apps.

Work room –

This space is great for collaborating with your team on different projects. You and your team can access the information from anywhere and at any time.

Team chat –

This option allows you to stay in touch with your team, exchange ideas, discuss problems, etc. It also allows you to create separate groups for different teams and different projects.
The platform can help generate more leads, ensure customers are happy, organize all your data, and handle other aspects of your business from one mobile platform.
If you want to know more about the SwellEnterprise app, get in touch with us at SwellSystems. All you need to do is fill in this contact us form.