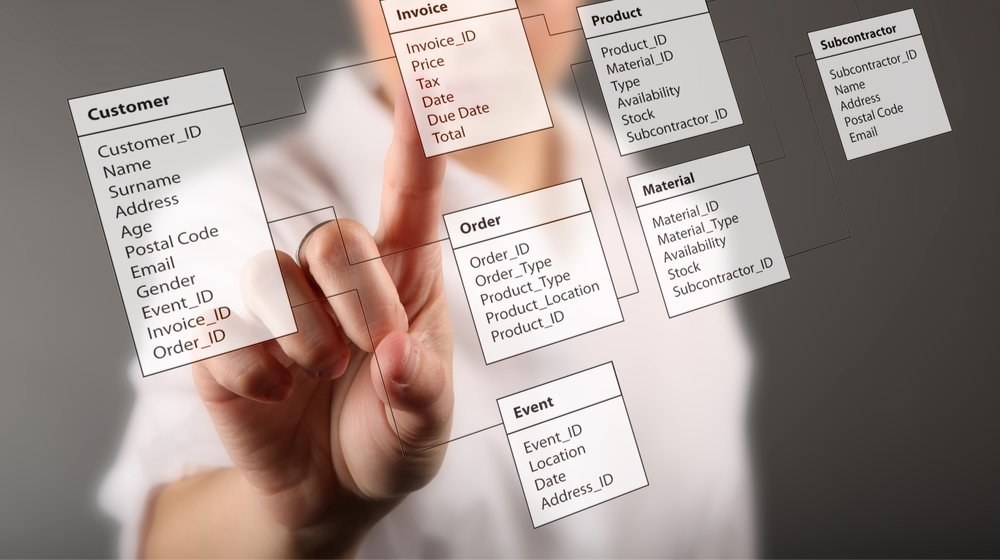 How to Successfully Implement a Corporate CRM Strategy
"A CRM system is an important tool for building customer loyalty and encouraging retention. It will also keep your business competitive, but one common trap that can be fallen into by organizations is to see it as a standalone tactic, rather than developing it as a strategic function. . ."
– Andrew Brittain, Founder and Managing Director of Advantec.
When business owners consider CRM strategies, few think past the system's implementation. For a good portion of folks, once the system is up and running, they assume that the sales process will take care of everything else.
This assumption does not reflect reality.
The success or failure of enacting a CRM strategy is dependent on far more than mere technological implementation. It extends into the systematic application of a mixture of strategic frameworks, well-informed technology selections, in-depth training processes, and other important components.
If your business is getting ready to roll out a new CRM and needs to understand the most essential elements in a successful strategy, this will give you the lowdown.
CRM Strategy Tips
Here are 5 must-have components in any CRM strategy.
#1: A Well-Chosen CRM System
When shopping for a CRM, many businesses choose a platform based on budgetary constraints, or they get reeled in by tons of fancy bells and whistles. Both of these scenarios puts your strategy at risk before it has even been formulated.
To properly choose a CRM, consider your how your business currently operates, how you would like it to be more efficient, and its most basic needs. This will help you determine if you need a top-shelf platform that comes with a premium price tag, or if your company will be well served by a free system like this CRM from HubSpot.
No matter which you choose, it should be well suited to your brand's obligations and future requirements.
#2: A Documented Strategy Prior to Implementation
Many companies put the horse before the wagon when it comes to having an implementation roadmap.
Crafting your CRM strategy prior to implementation is vital. Your rollout plan contains all of your business goals as they relate to the CRM (short, medium, and long-term) as well as how your company intends to manage the process among various departments.
When implementing a CRM, the entire organization will need to reframe how the routines and workflows of various roles are handled. This requires a strategy to manage effectively as there will be hiccups along the way, and you will undoubtedly find some resistance from certain employees as well.
During the implementation process, project managers are likely to begin noticing a variety of missing or incomplete processes; these will most often relate to internal communications between departments.
Having a documented strategy before beginning the process is necessary as this enables your business to evaluate unforeseen complications and build on the strategy while simultaneously creating training material for employees.
Considering the number of potential unanticipated variables, brands might choose to employ a project management tool like Asana to organize the rollout process as this helps to keep everything inline and on time.
#3: Alignment with the Brand's Main Mission
While your business's CRM strategy should clearly reflect your brand's core message and guiding principles, this also needs to serve as a bonding agent to connect and align the strategic framework for each department and discipline.
Since each branch of the organization is going to have different goals, requirements, and workflows, it is important that your strategy takes each of these into consideration to produce a cohesive, high-level CRM strategy for the entirety of your company.
#4: Buy-In from C-Suite Executives
Executive approval of your company's new CRM is of the utmost importance. Without the full support of the business's managerial higher-ups, successfully implementing and enacting a strategy around the CRM will be extremely difficult, if not impossible.
Ensuring that the brand's top executives are aware of and fully understand the importance of the system is the first priority; from there, the message of its gravity can be passed down the chain of command to sales managers and teams.
It is important to note that gaining approval from the executive team means more than just getting a "yes" to implementation. It means that the company – from top to bottom – will be embracing a new philosophy and culture that permeates throughout the organization. This means that execs need to be invested in more than an initial rollout; they should be prepared to support the evolving lifecycle of the tool.
#5: Proper Training for End Users
The system's end users need not only understand why the tool is being implemented and what it can do for the organization, but they also need ample time to learn the system and its intricacies.
Often, the reason organizations get pushback from employees when implementing a CRM is because they are expected to start using it without the proper time to get acquainted. Training employees right before implementing a CRM adds a lot of stress to its users and leaves them with a tenuous grasp of its capabilities and how it can make their jobs easier.
What executives and managers tend to overlook is that throughout the CRM selection and evaluation process, many of them have spent adequate time learning the system over a period of months.
If employees are not extended this same courtesy, they can grow resentful, feel overly stressed, and resist the implementation process.
To streamline this training process, tools like Udemy are immensely helpful in creating online courses that teach reps the new system over time.
If training begins as soon as possible and end users are given a comfortable timetable to learn the new system, resistance and stress will be minimized as they won't feel the pressure of utilizing something they are still getting the hang of, in the midst of their normal daily tasks.
This is the most viable way to gain the support of various departments.
CRM systems are an essential tool in today's hyper-competitive world. These platforms enable businesses to streamline workflows, better manage customer connections, and successfully govern profiles and interactions across departments.
Follow these guidelines for creating a CRM strategy that helps your business implement the system smoothly and grow with it for years to come. A little planning goes a long way, and the success of your company depends on your ability to plan and execute.
Photo via Shutterstock
Comment ▼
https://smallbiztrends.com/2017/12/crm-strategy.html
On – 26 Dec, 2017 By Itai Elizur