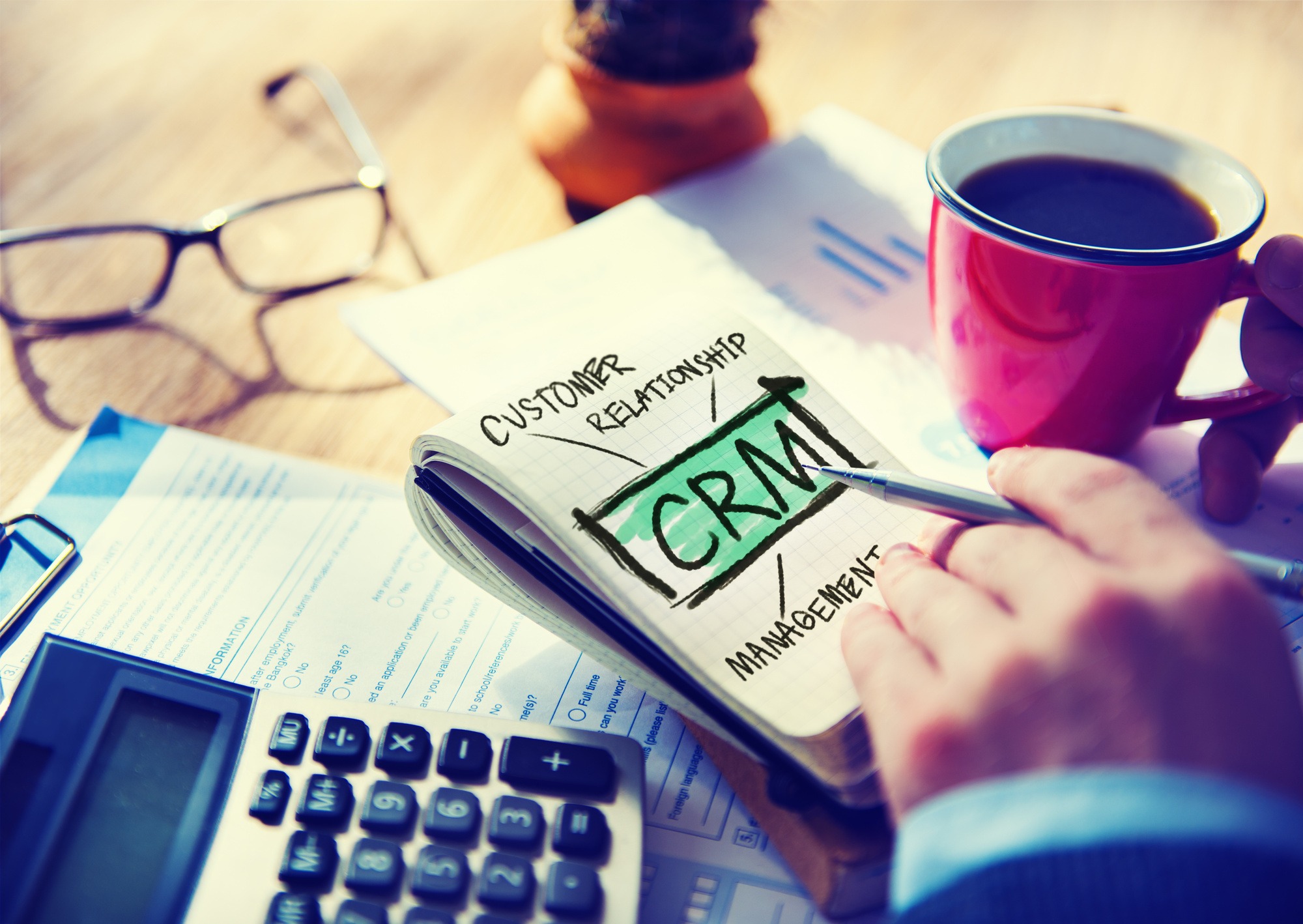 Customer Relationship Management (CRM) in SaaS (software as a service) format has been around for about 20 years. With its beginnings in the 1950s, it experienced rapid evolution thanks to the tech industry boost around 2000 following the Internet Bubble.
What does CRM mean to today's business owner? Good CRM starts with efficient data management. CRM software, like the SWELLEnterprise system, places everything you need to know about your customers and your business on a single dashboard.
This article will give an overview of the key aspects of CRM to watch so that your business thrives in 2021.
What Does CRM Mean for Sales?
The first thing to remember is that CRM is a process. Granted, it is a process by which sales are increased, and the level of sales is maintained. It is also a process that ensures that customers acquired continue to purchase from your company, even in light of compelling offers from your competitors.
In brief, the CRM process begins with developing a customer strategy. This includes identifying your target market and any segmentation within that market. It also means deciding whether you should have differentiated strategies to cope with market segmentation.
The next step in developing an effective CRM is to set customer objectives. These objectives include customer satisfaction, customer loyalty, and customer value.
Before going further, your company has to assess its own organizational readiness. Training in customer centricity, analyzing sales and other customer data, and training in technology are essential. You need to do this so that you can align your organization behind your goals that gave rise to your customer strategy in the first place.
If your company is well aligned in this way, then you will be able to execute strategy-based CRM programs that focus on customer objectives. In addition, you will gain leverage from the customer data you build up.
Any review of your CRM program should verify whether you have attained your customer objectives. It should also be able to contribute to a refinement of your customer strategy and lead to an enhancement of your customer data capability.
CRM Processes
There are various processes that fall under the umbrella of CRM processes. The first of these is customer-facing processes.
Customer-Facing Processes
Customer-facing processes include order processing, customer services, sales processing, customer billing and order shipping.
Customer-Oriented Processes
A customer-oriented process (COP) is a standard model by which a customer need (input) is met (output). Between input and output, there are several steps (transformation). Customer-driven inputs would be things like a request for a quote.
Other customer-oriented activities would include any processes where direct contact is made with the customer. This might involve campaign management, sales management service management and complaint management.
Cross-Functional CRM Processes
Cross-functional CRM processes look at the business from a holistic point of view. They cover:
Strategy development
Value creation
Multichannel integration
Information management
Performance assessment (from pre-established KPIs)
These processes are thought of as cross-functional because they do not focus on only one aspect of the business but affect every facet to one extent or another.
CRM Macro-Level Processes
CRM macro-level processes refer to activities an organization undertakes to create market intelligence. This information is used to leverage the creation of a customer portfolio designed to maximize profit. This implies a collection of data that needs customer consent.
Some of this data is gathered so that you can process customer orders. By analyzing your customer profiles, you will get a clear idea of customer behavior that will determine what has been successful in your strategy and what has not.
Can Software Do CRM?
Yes, it's true: software is the best way to manage your customer relationships. SWELLEnterprise has developed an all-in-one business management system. It is designed specifically to enhance your CRM. Watch the linked video to see that you can indeed have everything on one dashboard.
Navigation of the SWELLEnterprise system is easy. The dashboard is divided into different categories which are as follows:
People
Productivity
Organization
Collaboration
Automation
Sales
Marketing
Accounting
System settings
A certain amount of customization possible. For example, under automation will find workflows, which you can view, and a Template section where you can view existing templates and also create new ones.
Similarly, sales are divided into five broad categories which are
Invoices,
Estimates,
Proposals,
Contracts
Opportunities
Any of the categories can also be viewed on the sidebar. You can shortlist the ones you use most often.
Your client list is made more versatile by the addition of tags, notes and tasks. Tags could include things like small business, agency, vendor graphic designer, or any other meaningful descriptions which help you to group clients per type.
Employee Training
All the customer relationship management theories in the world will not be effective without employee training. SWELLEnterprise recognizes the importance of a knowledge base. Video tutorials use clear, straightforward language to take you through every task that is possible within its management system.
It stands to reason that the more familiar every member of your team is with all the information on your business management dashboard, the better your CRM will become. What follows from a detailed overview and precise knowledge of the status of your business is better customer relationship management.
Phrased differently, CRM has evolved way past being a neat way of managing your key contacts and customers. It is now an essential tool for everyone in your organization to master. All aspects of a company are interlinked.
Having integrated software that reflects that level of integration is key to succeeding where your competitors do not.
Current trends in CRM are a direct result of businesses taking Ux and Cx (that's user experience and customer experience respectively, for the uninitiated) seriously. In other words, CRM trends are commerce's response to the opinions of those who matter: customers. Let's look at a few of the bells and whistles customers appreciate and what they mean for CRM systems.
CRM Trends That Matter
Artificial Intelligence (AI) is CRM-friendly. That right, customers like chatbots. In 2018, about 67% of customers used chatbots. Currently, some 46% of companies use chatboxes for customer services and lead generation, while surveys suggest that a total of 80% of companies will be using them in the near future.
Chatbots owe the growing popularity to their ability to save time and human resources and automating customer services task so that humans can focus on resolving more complex matters. The more complex matters usually carry with them some sort of risk factor such as:
losing an important customer, or maintaining their loyalty
gaining a valuable customer
appealing to a new target demographic
Quick communication and effective action are a winning combination. That's why SWELLEnterprise includes versatile team chat possibilities on its business management dashboard. This enables you to confer with any team member on matters of administration, production, sales, or a particular client, at any time.
By using AI in CRM software, you get rid of the laborious tasks and reduce the likelihood of human error.
Visibility and Communication
The SWELLEnteripse business management software is on-trend. Its Scheduler function and specific section where you can create and manage newsletters to your customers help to regulate this important function. It is important to remind even frequent customers that you exist!
Supplying your customers with product-related content that promotes your corporate brand is an important part of CRM that needs your regular attention.
In addition templates for social media posts and other business forms combined with the Automated Workflow function increase your efficiency. That will keep even the most demanding customers satisfied. Social CRM is a growing trend, and it seems that online purchasers are getting used to the idea — and been like it — of seeing corporate posts in their social media feeds.
This is, in effect, free advertising for you. And that can be hugely positive if you get it right.
Financials Are More Than Sales Revenue
Your ability to have an instant overview of your financials helps with planning that next marketing campaign. It also helps you to verify that a specific marketing action can be traced to a particular spike in sales, for example. Tailoring your future plans to your budget — and seeing where you can reduce costs — enables you to focus better on the customer.
And that is, after all, what CRM is all about.
Tying It All Together
There are countless other factors to consider, such as the rise in the use of mobile devices by your customers, that count toward maintaining flawless CRM.
Your entrepreneurial spirit that prompts you to try new things will likely be a strong motivating factor in switching over to automated CRM and business management. SWELLEnterprise offers a 30-day free trial, and a three-tier plan, with the highest fee paid for the plan with all the special functions we have developed over time with you in mind. We offer a free trial so that you can discover for yourself the answer to the question, "What does CRM mean?"
Why don't you take up our free-trial offer, or get in touch with us via our Team Support chatbot? We would certainly love you to speak with us!