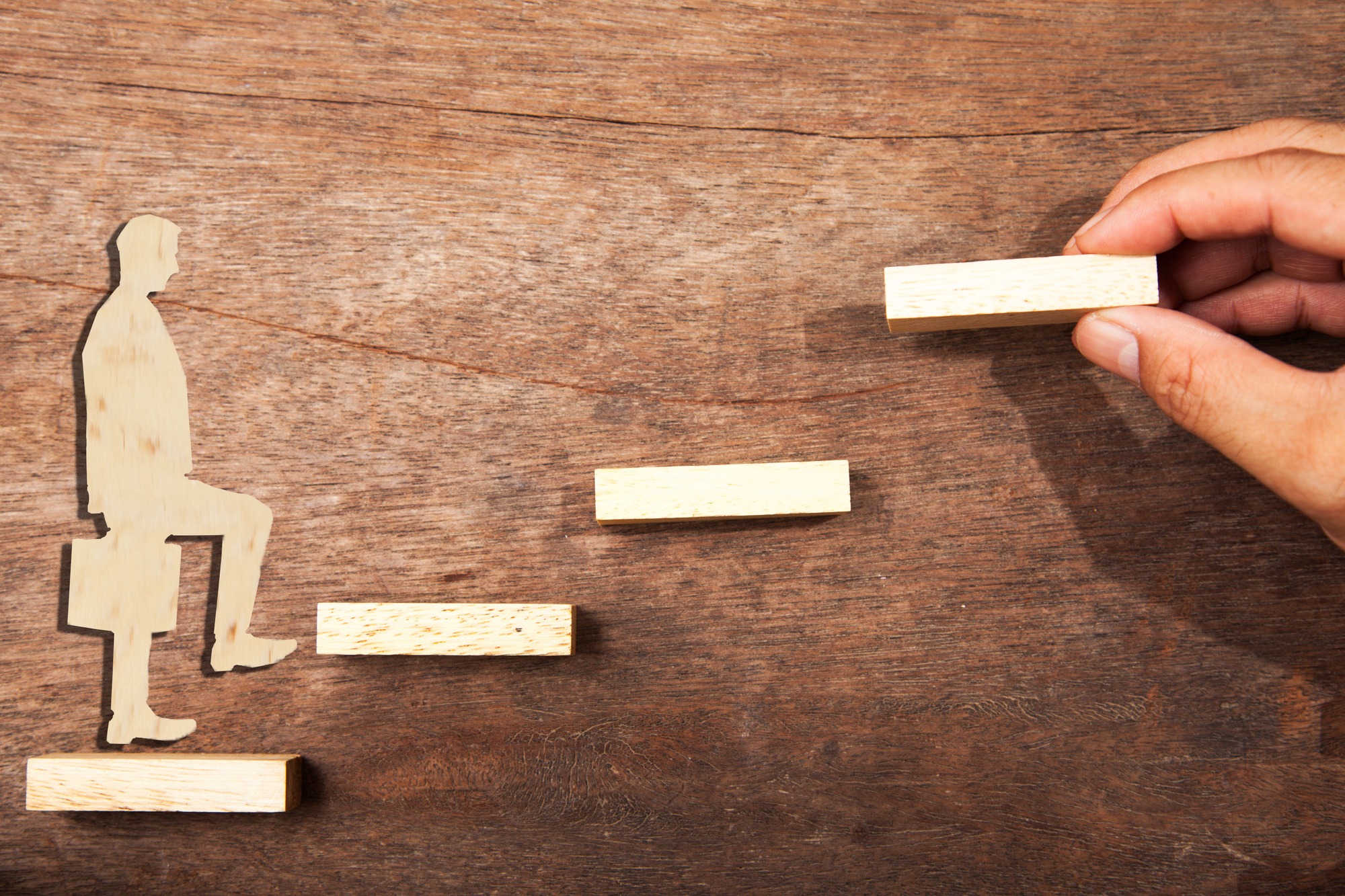 Human Resources departments across America estimate that between 1 and 1.5 hours of work are wasted every single day. The workplace needs better ways of planning itself, and this is where goal tracking apps come in. If you do not know what a goal tracking app is, or where to look for one, this article is here to help.
We are going to go over several different options for these apps in the workplace. By the end, you should have a good idea of what the best goal tracking apps are on the market. Those distractions and little issues should no longer be a burden, you may even find you aren't pulled away by Twitter anymore.
What Are Goal Tracking Apps?
During the workday, you may find your "inbox" gets a bit too large, or your "To Do" section of the whiteboard has more post-its than space. If that's true, a goal tracking app may be exactly what you need.
These programs or mobile apps can help you both create and keep to goals in the workplace (and at home). They can let you see progress towards the end goal, as well as show how much time is remaining until you are late. 
So, if you have a habit of getting distracted, having a goal tracking app will keep you focused and aimed towards a goal. In theory.
1. Asana
Asana is a tool that allows teams to manage and collaborate on tasks. You can set specific goals that teams need to aim towards and have them as transparent objectives that everyone can see.
You can create both major goals as well as sub-objectives that you must complete. This can create a form of hierarchy that allows you and those you work with to focus on the right work.
Besides localized goals for each team, you can also set company-wide goals. These are long-term aims that everyone must progress towards, and the company can use these to reward progress where necessary.
If you are starting out, Asana can still work for you as a goal tracking app. It has a free account option, letting you try out the whole application but missing one or two of the more advanced features.
If you feel like you are missing out on dashboards, milestones, and a timeline view you can subscribe later. But you should have a good idea of if you want or need to have them by then.
Advantages
While Asana has a strong offering with plenty of features, it does much of this without charging a penny. Its free version has a great deal of scope usable by either freelancers starting out or a company wanting to check out their offering.
Asana's UI is also particularly strong, with visualizations helping you plan for both short-term and long-term work. You can use these to prepare for dependencies in work and ensure you only work on what you need to complete before other tasks.
Disadvantages
Despite a feature-rich offering, Asana does not offer some of the project management tools you might expect. This includes lacking anything related to budgeting, expenses, or invoices. If you are wanting a powerful tool for freelancers, moving forward, you should look elsewhere.
The tool is also missing any tools to give feedback on graphics. If you are working on a project that produces a lot of images, Asana does not provide the tools needed to work with them. You may have to rely on third parties to get the features you need here.
2. Basecamp
Basecamp is another cloud-based goal tracking and task reporting tool. You can use Basecamp to collaborate with the rest of a team so you can all have a good view of your upcoming and completed work.
After your team has completed any work, you are also able to generate reports. These can inform you and your colleagues about the current progress towards shared goals. You can also filter goals by overdue status, who you have assigned them to, as well as several other options.
While Basecamp has a lot of the basics, it is missing significant amounts of deeper features. Information on how long a goal will take, or task invoicing, for example, are both missing. A lot of this you can get by installing integrations and other apps, but Basecamp at its core functionality does not allow for them.
Basecamp, like Asana, comes with a free version. Up to twenty people can work on up to three projects in this way, although it does not contain all the features you may need. If you want to pay for a monthly subscription, it depends on how many people you have in your team.
Buying a single account for an unlimited number of people will cost you $99 per month or $999 per year. If you are the only person looking to use the app, this may be well outside of your price range. If you are working with others, though, you will have to compare the price with the number of colleagues you have.
Advantages
Basecamp is very easy to set up. You can start it up in a web browser or dedicated app on all popular OSes. You also only need to set up a name and title for your project, and you are good to go.
This simplicity allows you and others to get going very fast. But it has the customizability to allow you to spend longer preparing a dedicated space for your team.
It also has a low monthly price if you have a large number of users on your team. It in theory allows for unlimited people on your team and can work this way for only $99 per month.
Disadvantages
If you are a solo user, you are going to find Basecamp's price point to be very overpriced. Unless you are ok with the free version, definitely look elsewhere.
Also, without a full set of features, Basecamp can sometimes feel like it is hinging its abilities on third parties. You may end up worried that a feature will disappear if the third party disappears.
3. Google Tasks
Google has put together a no-frills, simple method of organizing and planning your tasks over a period of time. This app is only available on iOS and Android, although you can find a comparative set of cloud-linked features in Gmail.
This app works alongside Google Calendar, letting you set deadlines for the things you need to do. You can then see these deadlines in Google Calendar itself. Perfect for if you use Google Calendar, but not so much if you do not.
Third parties have also created extensions for Google Chrome that allow the use of Tasks in the browser. But extolling these apps as part of Tasks' core feature set feels disingenuous.
Advantages
This application is the core of what it means to be a simple goal list. If all you need is the ability to tick off a list of goals you complete, make use of this. Its connection with Gmail and Google Calendar means that if you have a Google account you use for your work you are in good hands.
Disadvantages
This application comes with especially few features. It tracks goals and links them with Google Calendar, but little else. You can do a lot more by investing in extensions, but this is not a part of the initial offering.
4. Time Doctor
This application has two main goals. First of all, it allows you to set up as many goals as you wish to track. Second, you can use Time Doctor's UI to track exactly how long each goal took you to complete.
This functionality pushes Time Doctor into the realm of invoicing applications. This lets you inform others of exactly how long you took on their task. You can then charge them an appropriate amount based on this information.
Time Doctor offers both a free 14-day trial, with limited features, as well as three different flavors of paid plan:
For seven dollars per user per month, you can get twenty-four-hour live support as well as a method for managing your employees' payments. You can also get more complex time tracking tools as well as employee-monitoring apps that work at this payment plan.
If you desire more features, you can pay up to twenty dollars per user each month for a more robust offering. This includes video capturing of tasks and VIP support for specific users.
Advantages
If you are the kind of person who wants to track how their employees are progressing towards their goals, perfect. Time Doctor is the perfect Orwellian tool for you.
Disadvantages
Time Doctor has a reputation for not being particularly up-to-date with its UX. It has had several changes over the years but is still not as good as some of the more advanced offerings out there.
Also, Time Doctor's USP of time-tracking needs either a desktop app or Chrome extension to work well. This means that your users all need to be able to support this at all times.
5. Trello
Trello is a very easy app to get the hand of. Not only that, but its interface is almost skeuomorphic in its interactivity. It works great, but may be too simple for some.
This app allows you and a team of any size to collaborate on one or more goals. Trello lists these as tasks in any number of lists. You create them by writing a title and nothing more, meaning you can produce a goal list very fast.
The ability to create several lists, and move your goals between them, means that you can also create a Kanban board. If you set up a to-do, doing, and done column, you can then drag the task "post-its" between these columns as necessary.
Working with others, you can add more information to these notes, or you can archive them when you need to. It even has a goal tracker template UI, letting you create goals from pre-created forms with ease.
Advantages
Trello works as a wonderful and intuitive kanban app, letting you set goals and organize them in any way you want. The customizability of each board lets you start with one task on one column and expand in a manner that suits you.
Disadvantages
There are no time-tracking or goal reports in Trello's offerings. It offers the basics, but despite doing them very well you may wish for more.
Bonus: SWELLEnterprise
SWELLEnterprise is a somewhat new entry into the goal-tracking world. It works as a business management application, and as such allows you to see which of your goals are on track at any time. It also has many more features than only acting as a goal tracker.
The application allows for schedules, workflows, client contact, and file management. You can even choose specific roles for certain employees, giving more or fewer permissions based on what they need to do in your company.
One thing that SWELLEnterprise does well that some of the above options neglect is offer accounting features. The app can create estimates, track work, and contact clients with invoices when asked or on a schedule.
Along with SWELLEnterprise's team, you can even set up your own domain to use the application in. You can customize our experience, adding your own branding and fields, and place it in the cloud for your employees to access from anywhere. It ends up being whatever you can make of it.
Where Should I Look Next?
You should now have a much better idea of how goal tracking apps can work for you, and which you should be looking at. If you still have questions, though, our specialists are on hand to give you the advice you need.
If you want to contact us, we can answer any questions you might have about how to choose the best goal tracking app and how to get started. So, open a ticket and get in contact today.