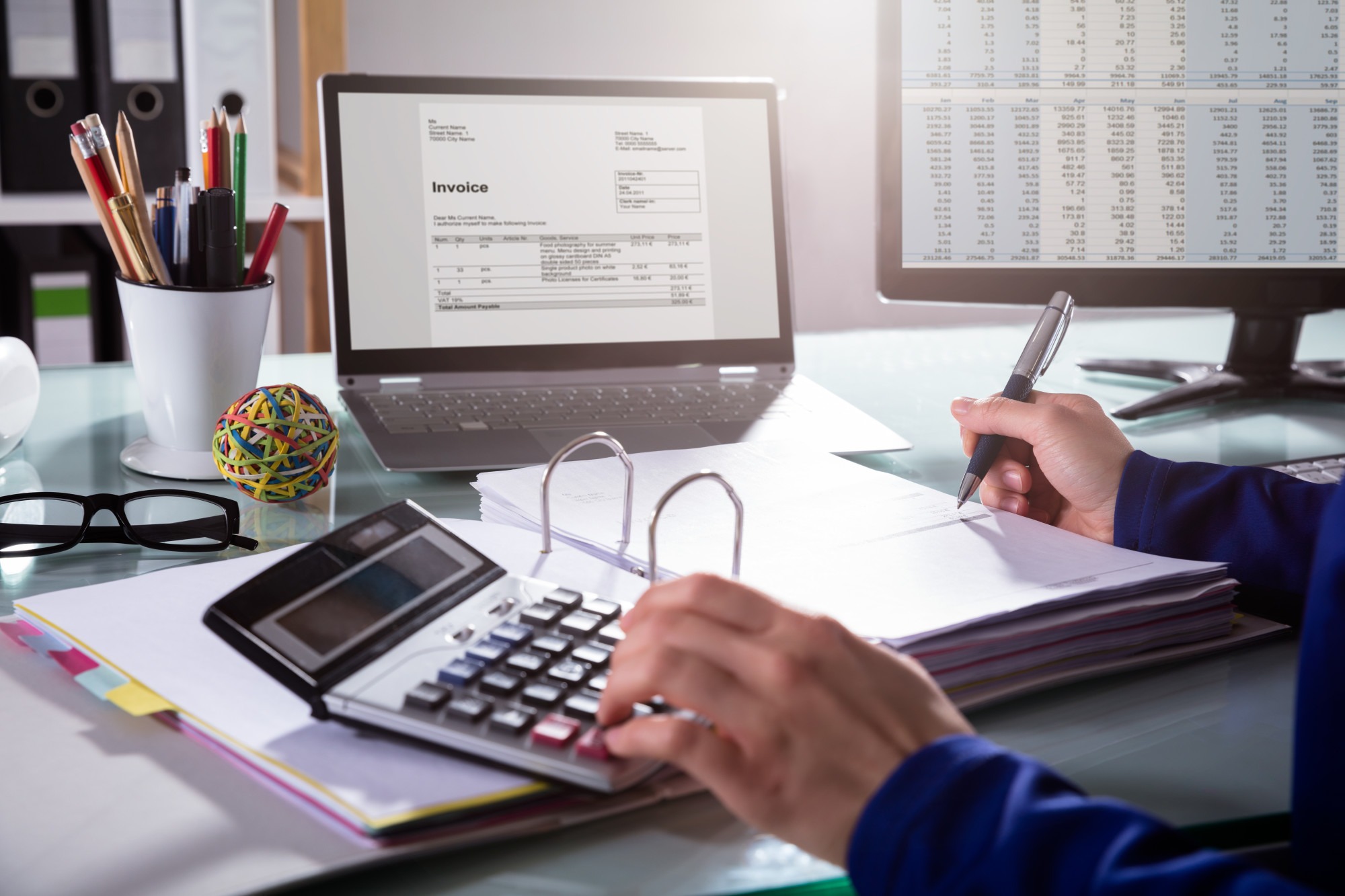 Let's face it. Nobody enjoys managing payments, chasing clients, and drawing up invoices. Carrying out these tasks manually is both time and energy-consuming.
But if you're a small business owner, then invoicing likely takes up a good portion of your day. That's why you should consider taking advantage of invoicing software to automate the process.
Invoicing software allows you to create professional invoices in only a few clicks. Many platforms also offer other features such as payment management and automatic client follow-ups.
Keep reading to find out the best invoicing software solutions for small businesses.
Benefits of Using Invoicing Software
To make sure your business continues to grow and thrive, you need to take advantage of modern tools like business management software for keeping track of your accounts. 
Managing your invoicing can be done using a variety of different tools and software packages. This allows you to streamline the process and make your workflow more efficient.
By allowing you to save customer and product information, invoicing software lets you create invoices in just a few clicks. Cloud-based platforms allow you to generate invoices wherever you are, outside or inside the office.
Using professional tools to draw up your invoices lends credibility to you and your business. This can increase your customer retention.
Using professional invoicing software can also improve your invoice's accuracy. It's common to forget small things on invoices or make mistakes when filling them out. Using the right software can prevent this from happening.
Invoicing software, especially cloud-based platforms, provides the best protection and security for your files. Your files will be backed up online and can be accessed from any device. 
Here are some of the best invoicing solutions for small businesses.
Freshbooks
This cloud accounting app is a popular invoicing tool for small and medium-sized businesses. In fact, with Freshbooks, you can also do time tracking, payments, project collaboration, and reporting.
Freshbooks helps to automate routine tasks such as organizing expenses and even following up with clients. This helps boost productivity. The platform is built to be intuitive and easy to use.
With Freshbooks, everything is stored in the cloud, which means you don't have to worry about losing important files or information.
Xero
Xero is a great invoicing tool for growing businesses. Xero's pricing plans are tiered to account for the growth of your company. This provides business owners with a powerful tool that's also scalable.
Xero also offers hundreds of different app integrations and extended features. They also provide 24/7 support via live chat or email. 
If you're looking for a platform that allows you to automate and simplify tasks, Xero is a good option.
Wave
Are you a small business owner who needs a flexible invoicing tool? Look no further than Wave. You'll get invoicing and accounting capabilities as well as the ability to do automated billing and recurring payments.
The basic package is free with an option to upgrade should you require more features such as bookkeeping services. Wave also offers accounting coaching to help you keep your finances on track.
SWELLEnterprise
A cloud-based system that allows you to manage a variety of tasks, SWELLEnterprise is a powerful tool for business owners. 
It provides invoicing capabilities along with lead management and workflow automation. SWELLEnterprise integrates with Zapier so you can connect it with thousands of third-party apps.
SWELLEnterprise is easy to use with a well-organized dashboard. If you're looking for a single tool that you can use for accounting, file management, and customer relations, SWEELEnterprise is for you.
Zoho Invoice
Zoho itself offers a variety of tools that integrate to form a full business management solution. Zoho Invoice can be purchased on its own or as part of a bundle of programs.
Zoho Invoice allows you to easily create great-looking invoices. You can also track expenses and send invoices in different currencies. There is also an online platform for clients to view their invoices
If you're looking for scalable software with a large selection of apps, Zoho is for you.
ZipBooks
If you just need a basic software platform that lets you create simple, professional invoices, ZipBooks is a solid solution. With ZipBooks you get an invoice template that you can customize with your branding.
There are limits to how much customization you can do, but the invoices are bound to give your clients a good impression.
With ZipBooks there is no complicated setup process. All you have to do is upload your logo and input your customer and product information. After that, your invoice is ready to send.
Invoice Ninja
If your business is still relatively small, then the invoice Ninja free plan may suit your needs well. It includes customizable invoices, recurring invoicing, and a customer portal for accessing their invoices.
With Invoice Ninja you can generate proposals and quotes and then convert them to invoices. The whole process is simple and only takes a few clicks. This free invoice software plan doesn't come with a reporting feature, which is a major downside.
Intuit QuickBooks
A comprehensive business management tool, QuickBooks provides you with a powerful invoicing platform. You can set reminders, do invoice tracking, and get access to personalized reports.
It has a comprehensive dashboard where you can view your expenses, income, profit and loss, and sales all in one place. You can also connect your bank account and integrate QuickBooks with other apps that you frequently use.
Invoicing Solutions for Small Businesses
Taking advantage of invoicing software can help you automate routine tasks and improve your productivity. Using tools to free up your time allows you to focus on growing your business and improving your bottom line.
There are some of the best invoice software tools available for small businesses in 2020. Which one you choose depends on the needs and size of your business.
If you're looking for a comprehensive cloud platform that you can use for lead management, accounting/invoicing, email marketing, and more, check out SWELLEnterprise today.