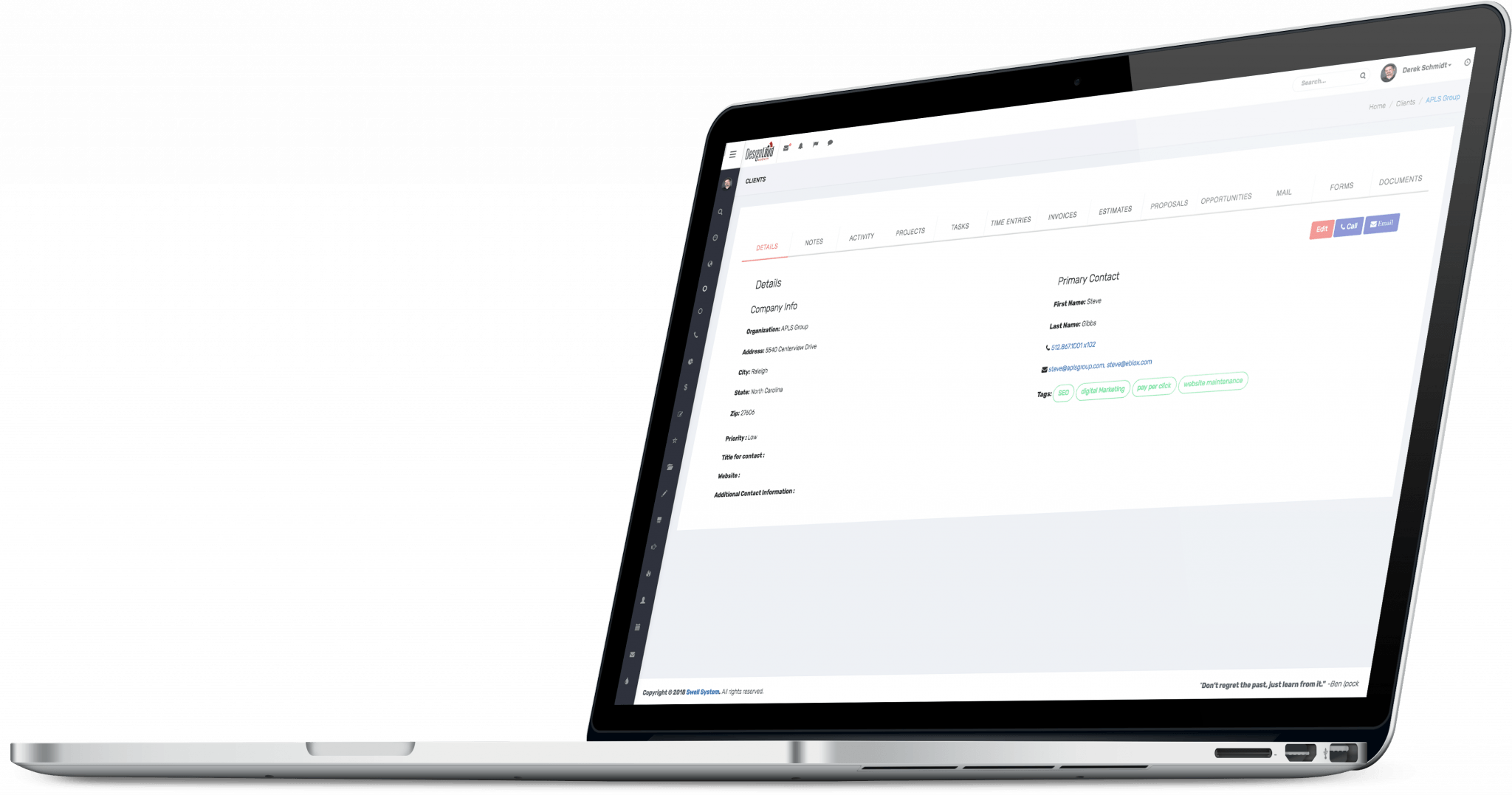 What is CRM? In the cutthroat world of modern business, entrepreneurs of all backgrounds and industries face a growing need to take advantage of every tool and opportunity that comes their way. As such, a deeper understanding of CRM and what it can do for the venture is absolutely vital.
Here's all you need to know about utilizing a CRM to unlock the full potential of your business.
So, What is CRM? What Does It Stand For?
CRM stands for Customer Relationship Management. In its most basic sense, it describes anything that revolves around the idea of managing people and relationships. In reality, though, the term CRM can carry different meanings from one business to the next.
Whether it's a CRM system that allows you to manage relationships and data, CRM Software that tracks all interactions with existing and prospective clients, or a strategy to promote customer loyalty and financial prosperity doesn't matter. Mastering the world of CRM deployment should be at the top of every entrepreneur's agenda.
The business world has certainly cottoned on to the need for paying extra attention to those customer relations, not least because the level of competition is fiercer than ever. The market has grown at a rapid rate in recent times and, as per Grand View Research, is predicted to hit levels in excess of $81bn by 2025.
If the sheer size of the market doesn't highlight the need to start appreciating the benefits of CRM, perhaps you shouldn't run a business in the first place.
What Is It CRM That Systems Actually Do?
The easiest way to underline the need for CRM software is to consider the impact that your smartphone's contacts book can have on personal matters. Remembering the phone numbers and email addresses of friends and family are almost impossible; therefore, trying to keep track of client details without the right systems in place would inevitably lead to disaster.
CRM software can be quite varied in its features as well as the application. Essentially, though, it will be a platform that enables the business to go beyond the simple concept of storing details on a spreadsheet, providing real-time data on individual users. In turn, this allows the venture to focus on systematically and strategically building the types of customer relationships that breed long-term loyalty.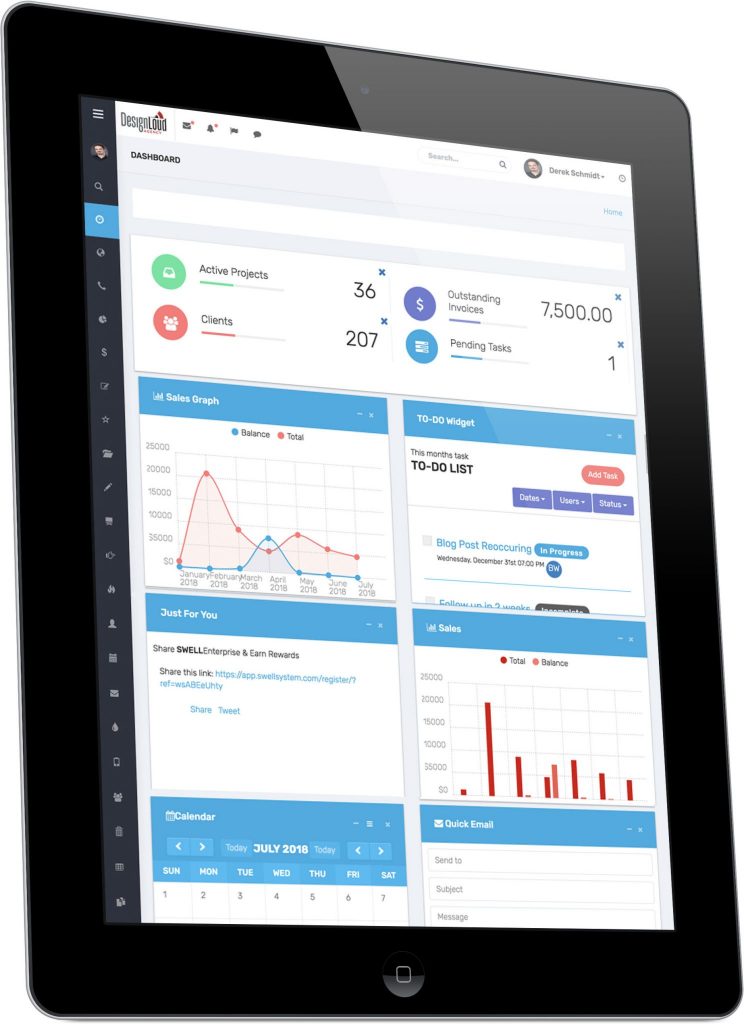 A good CRM facility won't simply register their contact details, and can be used to track each of the following to provide telling insight into trends and activity levels;
Name, Contact Details, & Location

Age & Key Demographic Metrics

Past Purchases & Leads

Social Media Feeds

Customer Service Interactions

And More.
Essentially, then, CRM systems keep all information relating to the customer interactions in one place while cloud-based CRM platforms allow teams to work in collaboration. Better yet, they can be used in conjunction with virtually any website backend. Whether using WPMUDev to become a whizz on WordPress or using another type of CMS system, the CRM can be incorporated with ease.
Given that client management plays an integral role for all companies, embracing advanced tools is a must.
What Can The CRM Software Achieve For Your Business?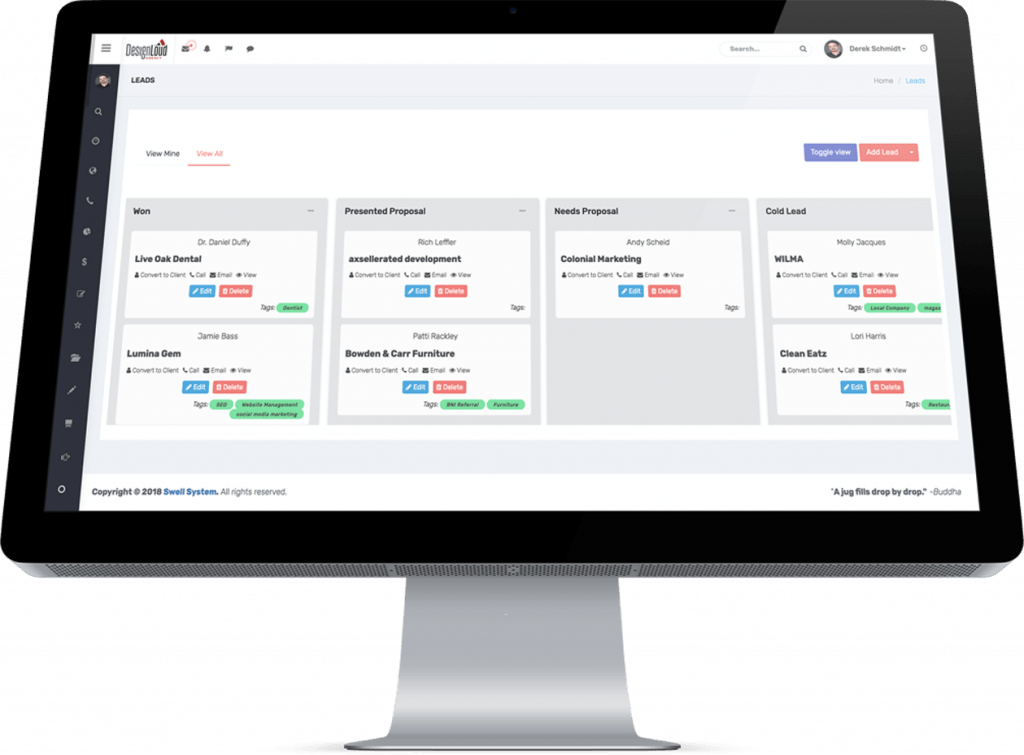 Customer Relationship Management isn't merely a flash in the pan gimmick or bandwagon; when used right it has the potential to transform the business for the better. Furthermore, the results can start to shine through with almost immediate results.
By tracking all of those different data metrics, your business will see many benefits. Here are just 10 of the best;
Save Time:
There's nothing worse than seeing your staff waste time as they search frantically for the information they need. Whether it's individual client details or analysis of the customer base as a whole, having instant access via cloud-based CRM facilities will allow the whole operation to reach optimal productivity.


Save Money:
Aside from the fact that time is money, CRMs signal an incredible investment for small companies and global giants alike. They remove the need for various other tracking facilities and outdated tech features as well as the need for additional research and analysis. The precise data provided by the CRM is all you'll need.


Increase Marketing Efficiency:
Lead generation is a crucial focus of any marketing campaign, and business owners must focus on individual subsections of their target market. By hitting each audience in the most efficient manner, the level of response will be far greater. From email marketing streams and social media ads to promotion choices, CRM points you in the right direction.


Build Winning Connections
Successful customer management shouldn't end at the point of sale. On the contrary, this is merely the first step en route to establishing long-term loyalty. CRM systems let you track previous interactions before making the right steps – either manually or through automation – regarding the client relationship.


Promote Consistency
With cloud-based CRM facilities, employees can pick up from where colleagues left off. This provides huge reassurance to the customer, especially when dealing with inquiries and providing the support needed to help them to enjoy your products and services to the max. This will send trust levels through the roof.


Aid Brand Image
Sales and marketing rely heavily on the first impressions and general brand image. Clients might not know the name of CRM systems, but they can certainly notice the fact that the business is acting in a highly professional manner. When coupled with the fact that interactions will resonate with greater authority, the results can only be positive.


Gain Greater Focus
Perhaps one of the greatest benefits of using a CRM in modern business is that it allows you to focus on the user experience. Whether it's finding the marketing campaigns that strike the right chord or paying attention to the issues regularly brought up by clients, the customer relationship management tools are hugely beneficial.


Promote Staff Selling Techniques
Responding to the clear data also gives you the power to invest in improving your team. Whether using

CustomerCentric

sales training workshops or using internal techniques is a matter of preference. Either way, helping the employees follow the right pathway (as dictated by the findings from the CRM) will work wonders.


Protect Valuable Data
Modern CRM systems, particularly cloud-based ones, are built with data protection in mind. This can have a huge influence on the overall security, especially with regards to potentially sensitive client details. From blocking out hacks to stopping competitors from taking advantage, this is the route to take.


Stay Ahead Of The Game
The recent growth combined with the projected future of the CRM industry underlines that now is the perfect time to get involved. Aside from helping the company reach its goals today, it could have a telling impact on unlocking a brighter future. For the sake of sustainability and scalability, your business simply can't wait any longer.
So What Next?
While it's clear to see that CRM systems can have a telling impact on the venture, it's important to remember that several options are out there. To make the right decision, always request a trial of the software. This is the only way to ensure that the features, appearances, and pricing are all deemed suitable for the company's unique requirements.
With the best customer relationship management system in place, though, the benefits can be felt by the clients, staff, and business as a whole. Make that transition ASAP; you will not regret it.
If you're looking to manage your client relationships with ease, check out SWELLEnterprise today.