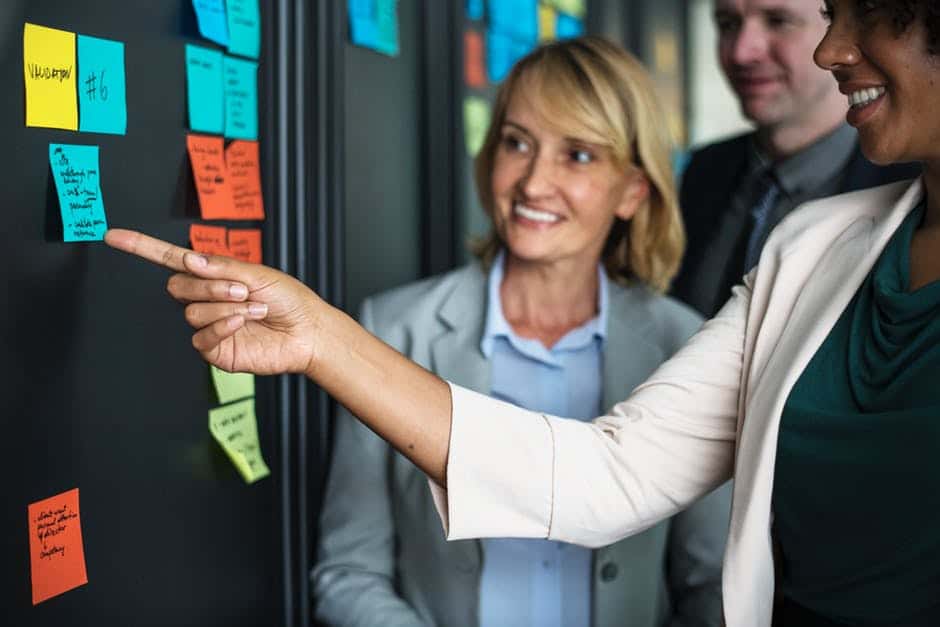 You want to get more things done with less time. You are ready for your team to get better results with all your projects. Companies today are bombarded with initiatives and projects. As a result, project management has grown rapidly.
Project Management skills are for everyone. Companies are recognizing the benefit of training their teams. The skills for project management include scheduling, ideas, and risk analysis among others.
These skills are essential for your business. By focusing on project management skills, it will help your team cross functions, communicate and grow.
Project management is complex work that requires a specific skill set. Discover here seven essential project management skills to help with growth in 2019.
7 Essential Project Management Skills
We're sharing 7 essential project management skills. You will learn what project management skills matter if you want your business to grow.
The goal of every business is to run a smoother business, serve more people and grow. Project management skills help in every way with tips, tools, and technology.
Before you start implementing project management, think about what areas of the company you want to grow. How is marketing doing? What about operations? Have you looked at product development lately? Do you have key performance indicators set up?
These are some things to think about as you get ready to develop these 7 essential project management skills.
1. Leadership Vision
The most important project management skill is leadership. Communicating vision with your team is important. Leading them step by step with meaning, mission and vision is key. Setting the vision, inspiring, and leading others is key to growing your company.
Leadership is the foundation of getting your team to buy-in to your vision. Once you get buy-in each and every step gets easier with implementing project management skills.
2. Goal Setting
Make sure you set goals for every area of your business. If your company doesn't have a direction for where it's headed, it won't grow. Get honest with where the company is and where you want it to go.
Set key performance indicators with every area of the business. Goals start with leading indicators like web traffic, social media, and demos. It's important to track your goals with tools.
3. Prioritize Projects
The ability to prioritize projects effectively will help cut down wasted time and money. By focusing on projects that don't add to the long term vision and/or the bottom line, it's preventing your companies growth.
Determining the key factors for projects that get improved is important. First, revisit your vision and aligned goals in sales, divisions, and profitability. Second, asses each project relentlessly to make sure it ties to the goals short and long-term.
By doing this simple exercise, it will unify your team on growing your company. Prioritizing projects is one of the most important project management skills.
4. Meetings Management
Meetings may be one of the biggest time wasters if not done right. Do not hold a meeting without alignment to key performance indicators. Before the meeting, send out requests on traction towards goals from each department.
In the request, ask for actions taken the week before and results. Make sure you ask for upcoming actions and ideas to make sure goals are achieved. List a space for any potential roadblocks as well.
Once all department feedback is requested, send out a summary for the meeting of traction and key performance indicators. In addition, include ideas and actions coming up. Finally, include roadblocks to discuss.
In the meeting, stay focused and set accountability for future actions and deadlines. After the meeting, send a summary for the week. Make sure you have clear consequences outlined for actions not taken that are assigned.
5. Time Blocking
Encourage an environment with time blocking for each department that aligns to the goals and tasks to meet targets. Help departments break down activities into four focus areas.
Focus the cultural mindset on strategy, structure, and systems to develop firm foundations. Look for ways to scale with tools and teams effectively to save time.
Create a community that shares what they focus on each day and track the results in project management tools. Celebrate each win across departments. This will help everyone feel appreciated.
The bonus is the company will grow exponentially in every way.
6. Revisit Metrics
It isn't enough to set metrics one time. Revisit them regularly to make sure that you are tracking the metrics necessary for the company to grow. Imagine if companies today didn't track social media growth in today's digital world.
This will keep everyone on their toes for continuous improvement. Many companies get comfortable or complacent once they reach certain levels. Don't let this be you. Challenge your team to constant growth in every level.
7. Consistency Counts
Consistency counts. It is sometimes said that it takes 90 days of action to generate the results you want to see in the future. Train your team to think long-term results. Immediate gratification syndrome may be the death of some teams.
Create a culture to look at short-term and create a long-term vision. This will help you excel both in short and long-term in every way. With time, you will recognize growth consistently.
This creates ownership and accountability at every level.
If you want project management skills to help your company grow, stay accountable. Foster a culture of accountability. In today's digital world, getting comfortable is a guarantee of stagnation at some point.
If you take ownership and keep it, the company will continue to grow with innovation and ideas consistently. Project management skills will help your team stay accountable.
Project Management Skills
These 7 essential project management skills will help your company grow in 2019 and beyond. They are timeless principles for growing a business consistently.
Project management skills are valuable for every level of the company to excel. They help you communicate with clarity at every level. Better yet, they unify your team to achieve the results you want.
Take the time you and your business need to implement these project management skills step by step.
Check out the features of our tool to help you grow your business.